Easter Egg Oreo Truffles
The Easiest-Ever Easter Egg Oreo Truffles
Remember going on Easter egg hunts as a kid? Well, we've taken that to a whole new level with these truffles made with Oreos and decorated like Easter eggs! You may want to "hunt" for these long after the holiday is over. Plus, with only five ingredients and a few steps, this is way easier than dyeing Easter eggs, and whole lot tastier too. And if you need more Easter in your life, check out our Peeps cookie bars and deviled egg chicks.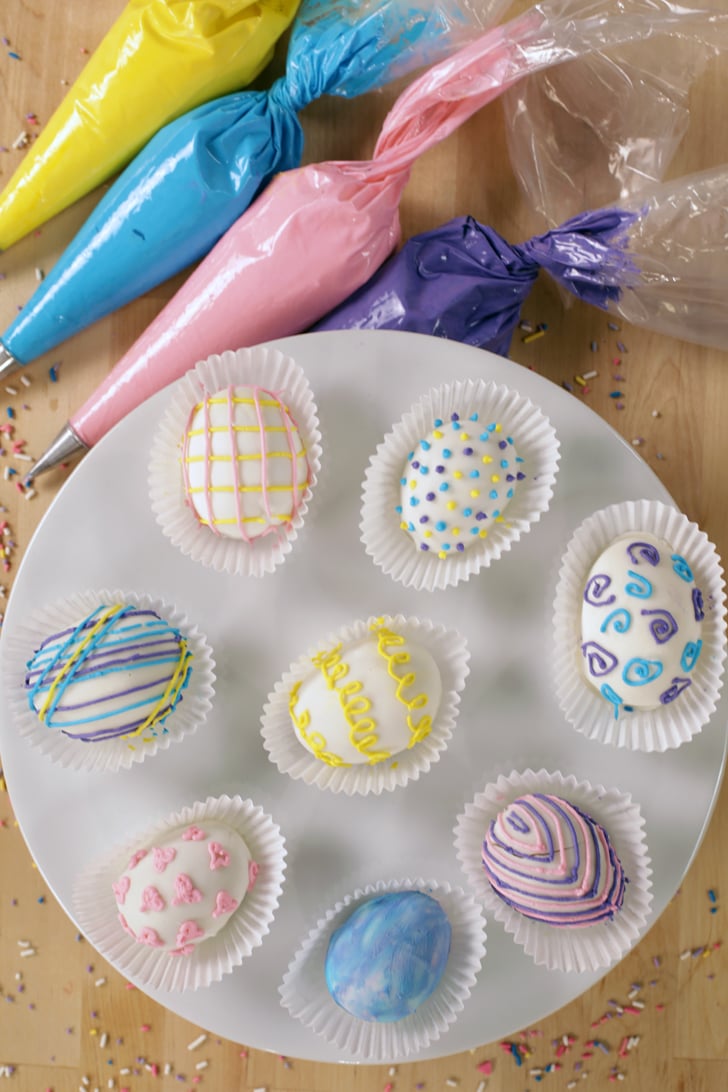 Easter Egg Oreo Truffles
From POPSUGAR Food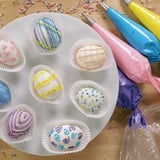 Ingredients
1 package Golden Birthday Cake Oreos
8 ounces cream cheese
2 tablespoons pastel-colored sprinkles
2 1/2 cups white chocolate candy melts
Pastel frostings in various colors
Directions
In a food processor, chop up Oreos, including the frosting, until a fine crumb is reached.
In a large bowl, mix together Oreos with cream cheese. Fold in 2 tablespoons of sprinkles. Once combined, roll the dough into egg-shaped balls and place on a piece of wax paper. Place in the freezer for 15 minutes.
While the Oreo truffles are in the freezer, melt white chocolate in a double boiler or microwave until smooth. Pull the Oreo truffles out of the freezer and dip into the chocolate, being sure to cover the truffle completely. Place on a new piece of wax-paper-lined baking sheet. Let harden. Dip a second time and let dry.
Decorate with frosting in various designs. Let dry completely.
Information
Category

Desserts, Cake

Yield

Serving Size: 12 to 14 servings

Total Time

59 minutes, 59 seconds