Easy Pickled Jalapenos Recipe
Pack the Heat With Pickled Jalapeños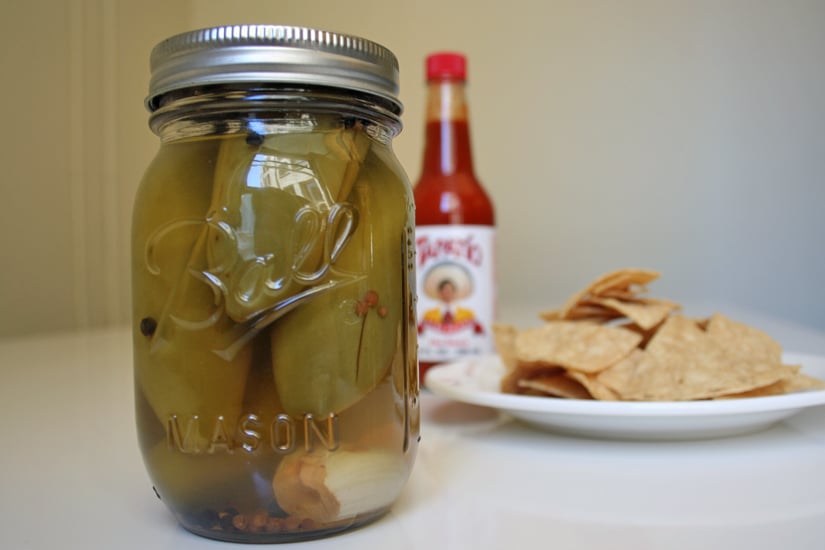 This holiday season, treat your friends, family, and loved ones to a homemade edible gift. We've compiled 30 of our favorite edible gifts — including this recipe — so you can deliciously DIY.
My dad is a jalapeño fiend who is known to order and hoard bowls of fresh and pickled jalapeños every time we go to a Mexican restaurant. For Father's Day, his birthday, Christmas, and anytime in-between, I make a batch of homemade pickled jalapeños so my dad can get his spicy fix while he's eating chips and guacamole at home.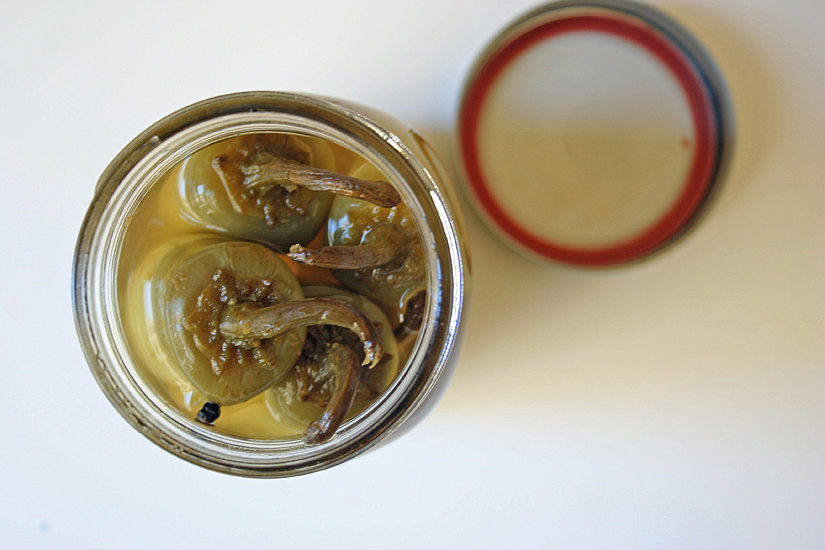 Sweet, tangy, and very spicy, these homemade jalapeños give Mexican restaurants a run for their money. Prepare to engage in some hee-hee-hoo-hoo breathing, because these jalapeños are the real, mouth-burning deal.
Serve these jalapeños on chips, dice them into homemade salsa, or wake up just about any Mexican fare with them. Stay cool by washing down these jalapeños with a refreshing, crisp Mexican beer. Ready to take on this super-picante recipe?