Easy Slow-Cooker Barbecue Chicken
Try This 4-Ingredient Barbecue Chicken Hack With Your Slow Cooker!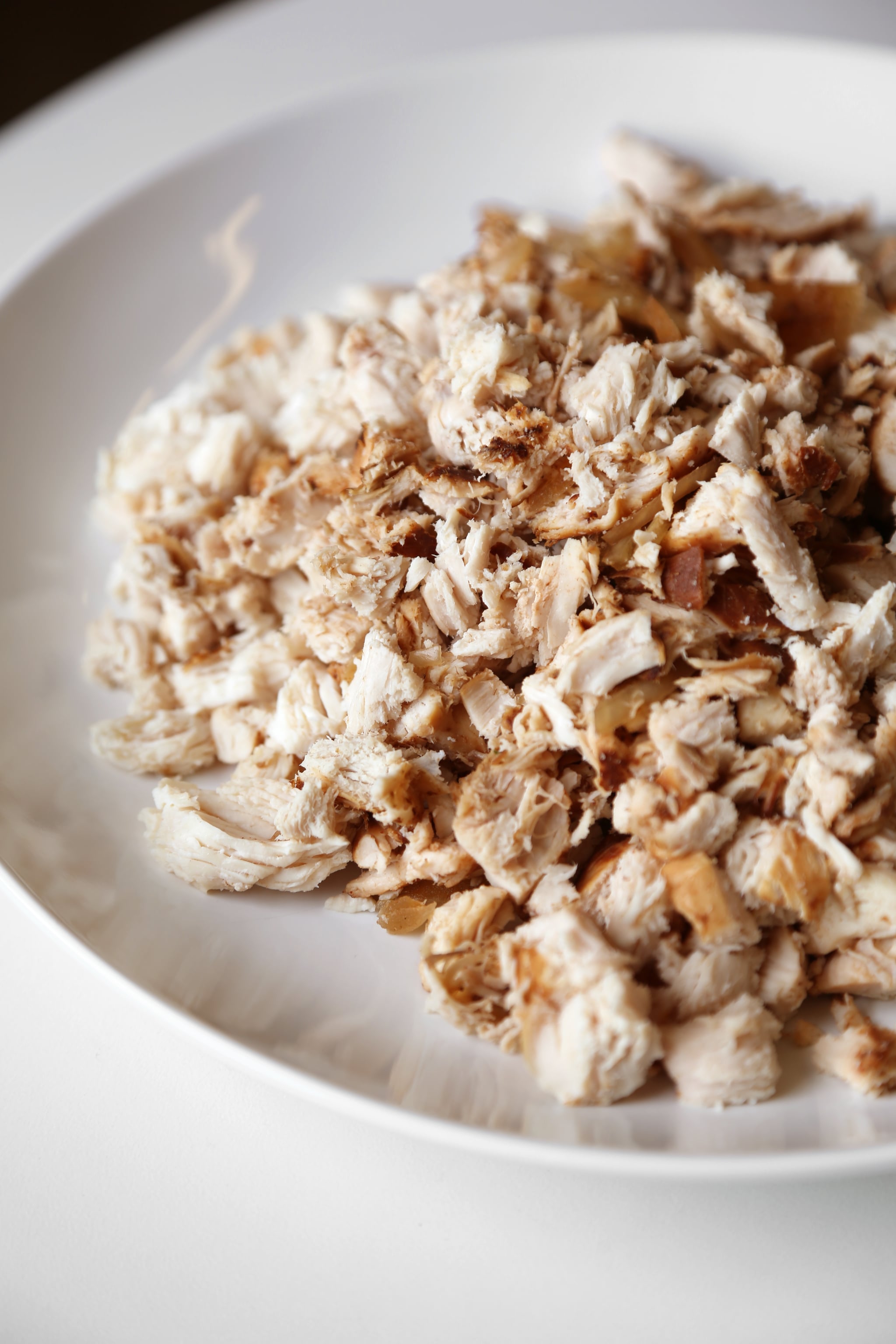 While recipes found on the internet usually end up in Pinterest purgatory, it's the ones recited verbally to you by friends and loved ones that may propel you to actually cook the recipe in your own kitchen. Such is the case with this slow cooker recipe from our trending editor Brinton Parker. One morning, she started describing one of her go-to methods for slow cooking chicken breasts. It's one of those recipes that just keeps getting better the more you hear about it. You can set-and-forget about this four-ingredient recipe while you go to work.
The thinly sliced onion, barbecue sauce, chicken, and IPA bubble slowly until the meat becomes effortless to shred. Brinton likes to spoon a little of the leftover liquid onto the shredded meat before serving it on sandwich rolls, slathered in mayo, and topped with pickles. Since I cooked my chicken in an Instant Pot, once I removed the chicken breasts, I cranked the heat on the high sauté setting and let the liquid reduce and onions completely caramelize. You can do this too by transferring your slow cooker enamel pot to the stove-top.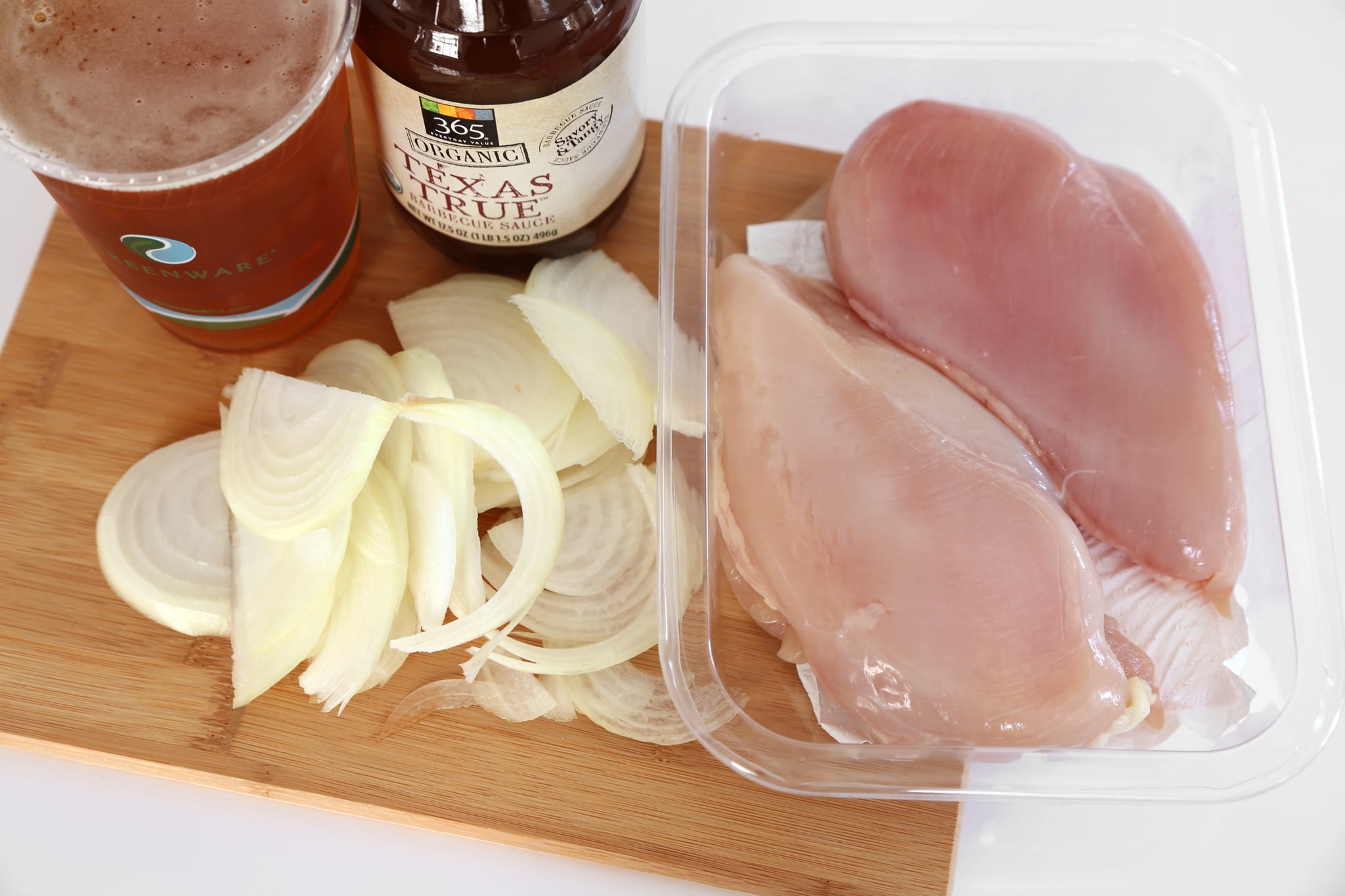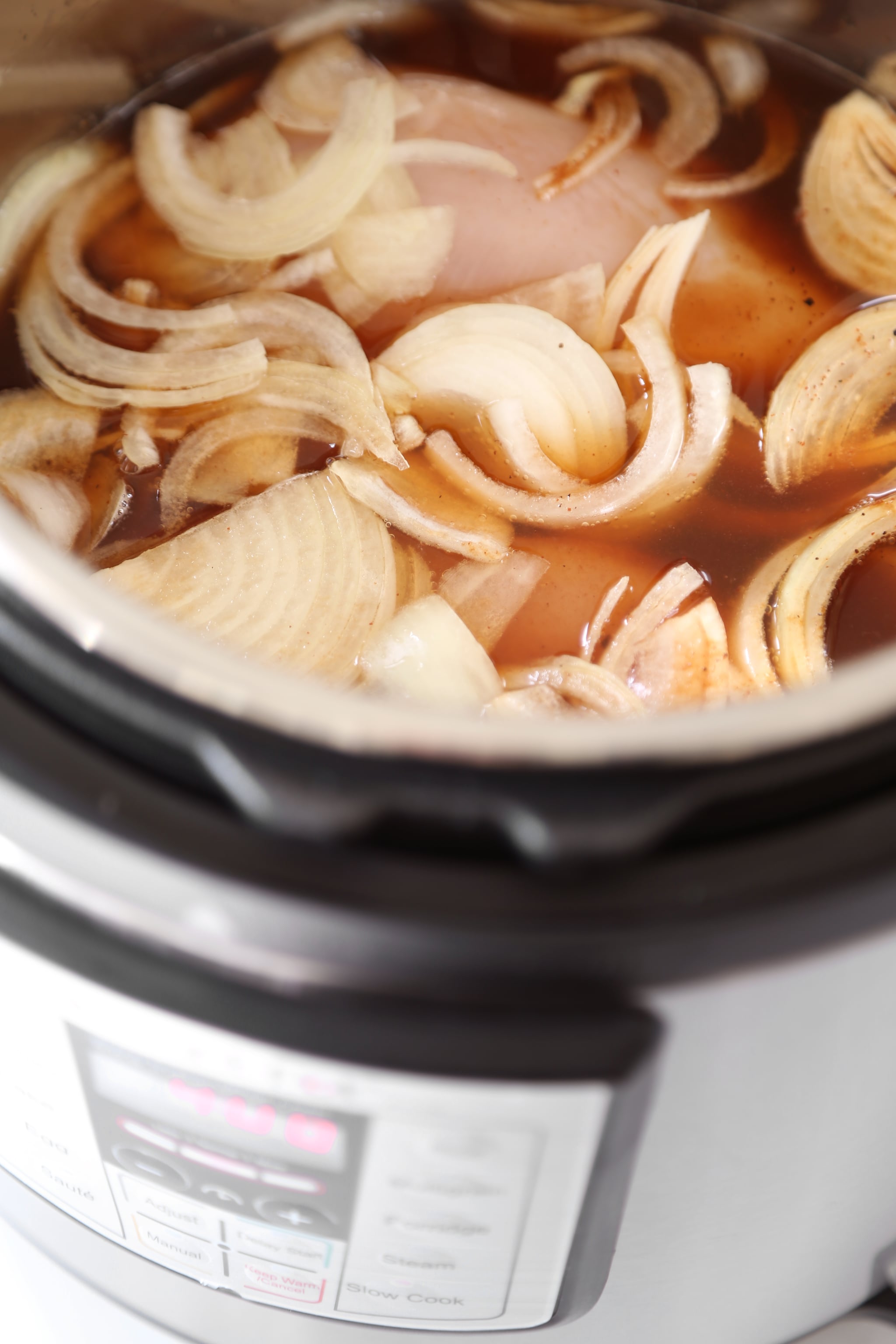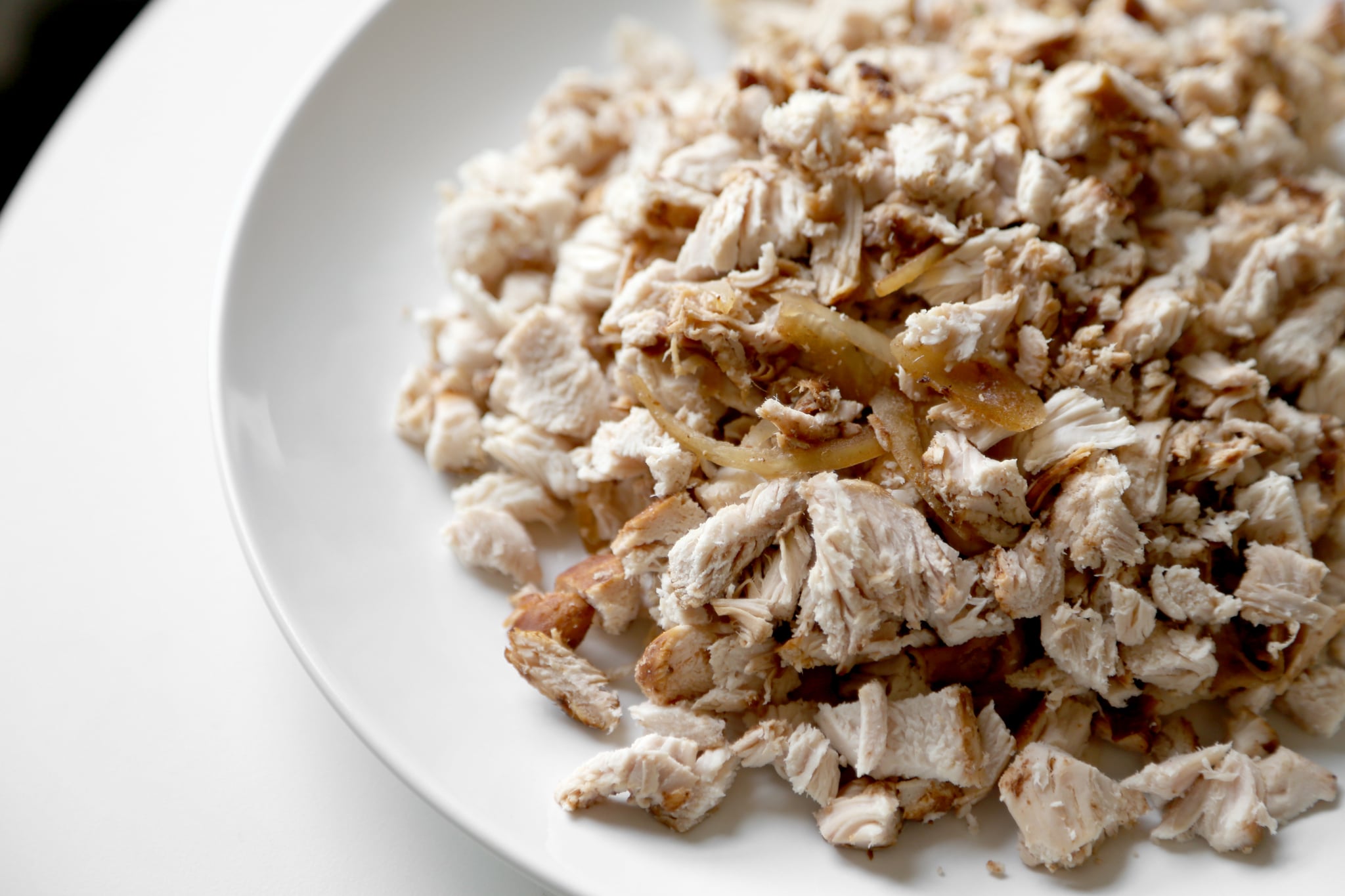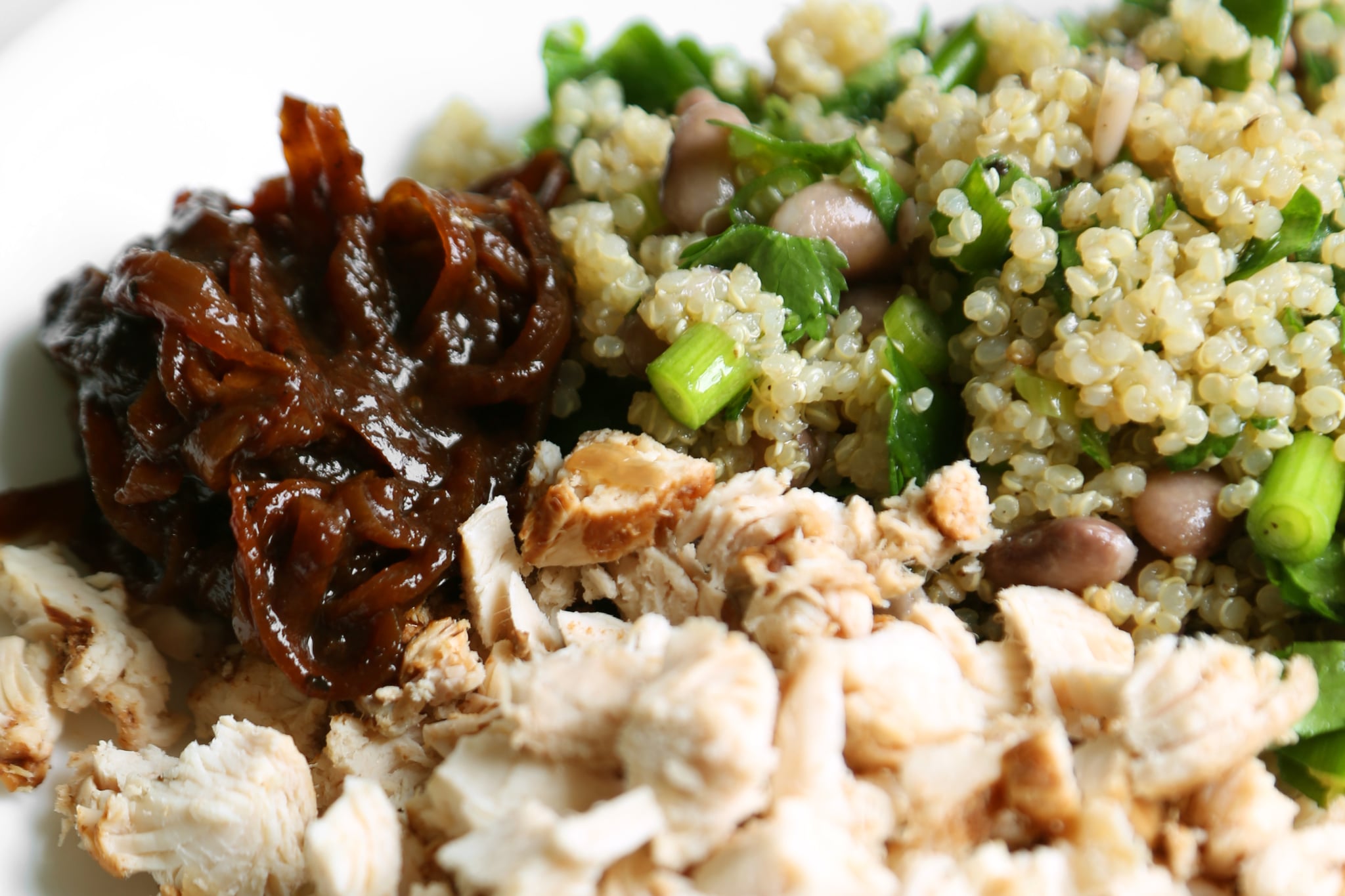 Slow Cooker Barbecue Chicken
Adapted from Brinton Parker, POPSUGAR Food
Notes
If you don't want to add alcohol to this recipe, simply double up the barbecue sauce.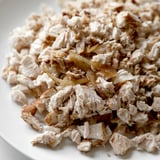 Ingredients
1 pound boneless skinless chicken breasts
1 onion, thinly sliced
1 (17.5-ounce) jar barbecue sauce (go for a sweet, syrupy one)
1 (12-ounce) can or bottle of IPA
Directions
Combine all ingredients in a slow cooker. Cook on low for 4-5 hours (or up to 8 hours), until chicken is cooked through.
Shred chicken, spoon a little of cooking liquid on top to remain moist, and serve on sandwich rolls with pickles.
Transfer enamel pot (filled with onions and cooking liquid) to stovetop and cook on high until liquid evaporates and onions completely caramelize. Serve alongside chicken.
Information
Category

Main Dishes

Cuisine

North American

Yield

Serves 4
Image Source: POPSUGAR Photography / Anna Monette Roberts