Is the Everything Bagel Doughnut Good?
Everything You Need to Know About the Everything (Bagel) Doughnut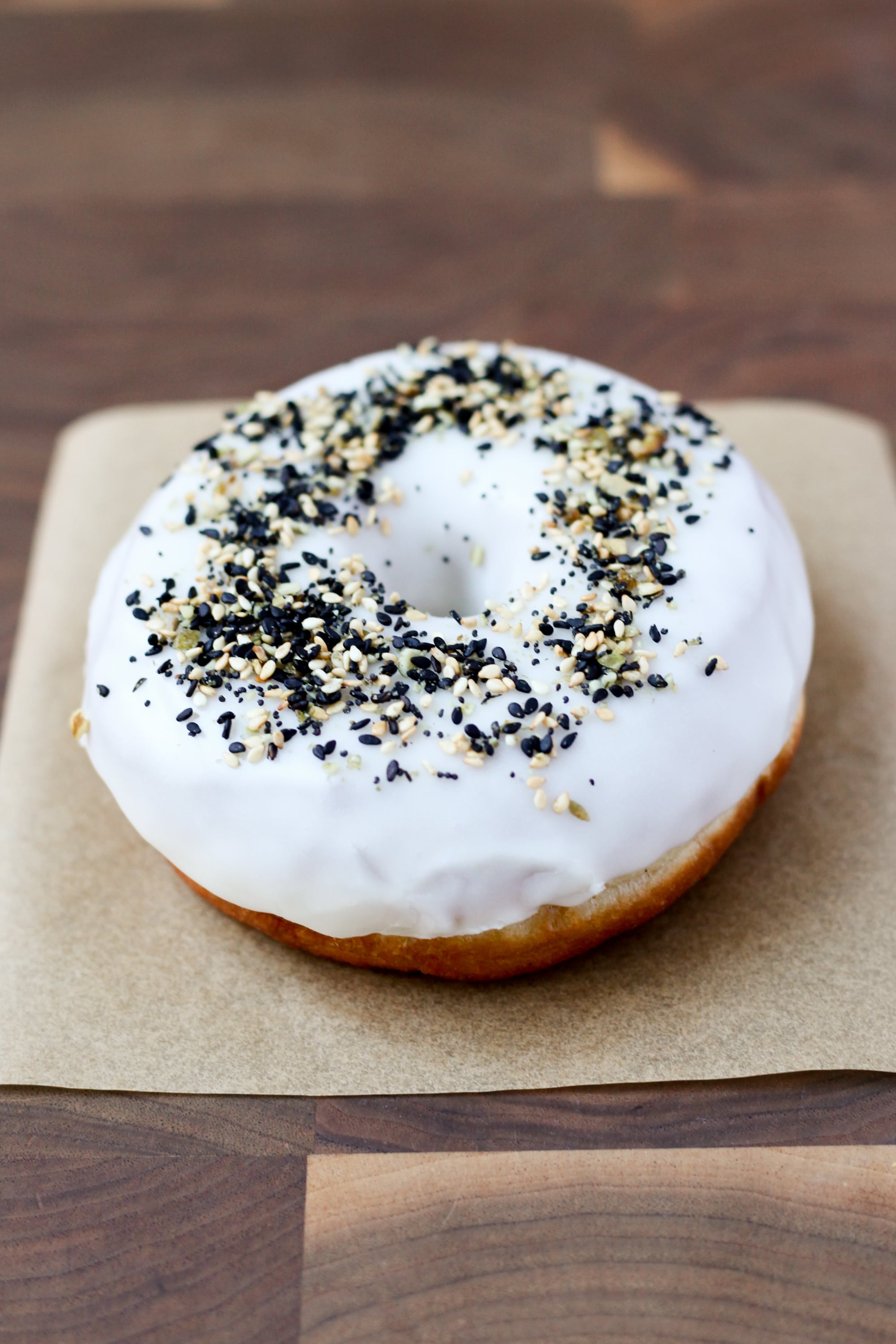 When my editor asked me to head to Manhattan's West Village to try The Doughnut Projects' everything doughnut, the nicest comment I could come up with was "that sounds questionable," but today, I'm prepared to eat my words. Combining the concept of a salty, seedy everything bagel and a sweet frosted doughnut may very well be a ploy to create the next attention-getting viral pastry, but it also results in a doughnut that is just plain good. Sesame seeds, pepitas, and poppyseeds add crunch and nuttiness, while a just-right amount of salt balances but doesn't overpower the sweet icing on the yeasted doughnut. I was thankful that I couldn't detect any dehydrated garlic or onion (both traditional everything bagel components), though other reports claim garlic as one of the toppings. (Some might quibble that this omission diminishes the everything-bagel-ness of the doughnut, but I think The Doughnut Project had the right idea here.) Overall, it's a pastry that is both creative in concept and actually worth eating.
TL;DR: The Doughnut Project's everything doughnut is well worth a trip to Manhattan's West Village. Also consider trying the doughnut shop's peanut butter and jelly, grapefruit rosemary, and chocolate pretzel doughnuts while you're there.
Image Source: POPSUGAR Photography / Nicole Perry