Is the Rainbow Bagel Good?
I Tried the Rainbow Bagel and Have a Lot of Feelings About It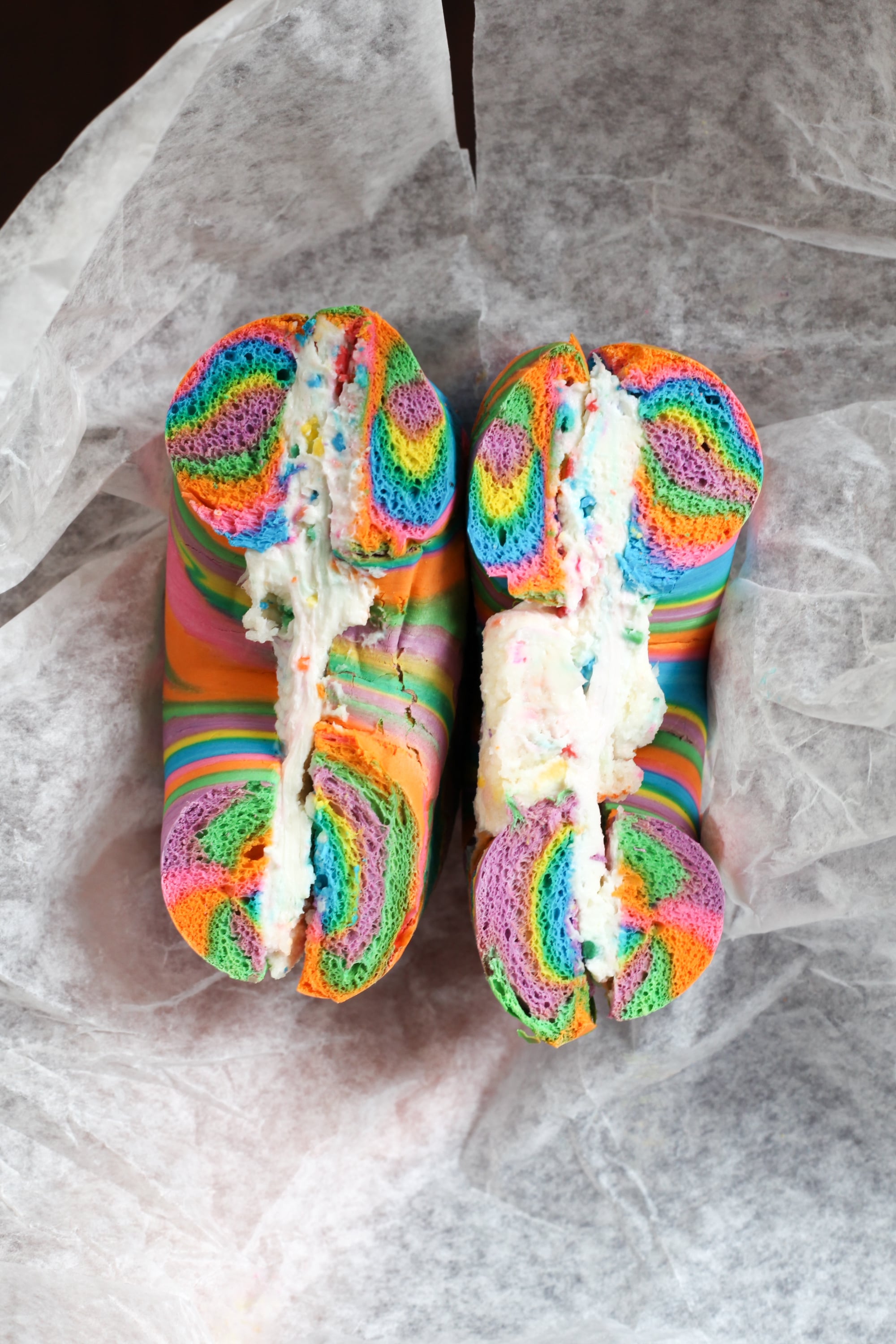 Tricked out in My Little Pony's color palette and schmeared with funfetti cream cheese, this bagel from Brooklyn's The Bagel Store has blown up on Instagram and Snapchat for obvious reasons. Unless you work hard to avoid social media, the Rainbow Bagel — like cronuts, cruffins, and other food crazes of the recent past — has been pretty hard hard to miss. So, I hopped on the subway to Williamsburg, NY, to see if it's worth the hype. Before my review, let me clarify something: only one of the Bagel Store locations is closed. While the downtown Williamsburg location on Bedford Avenue is temporarily closed for renovations, the Metropolitan Avenue location in East Williamsburg is still open.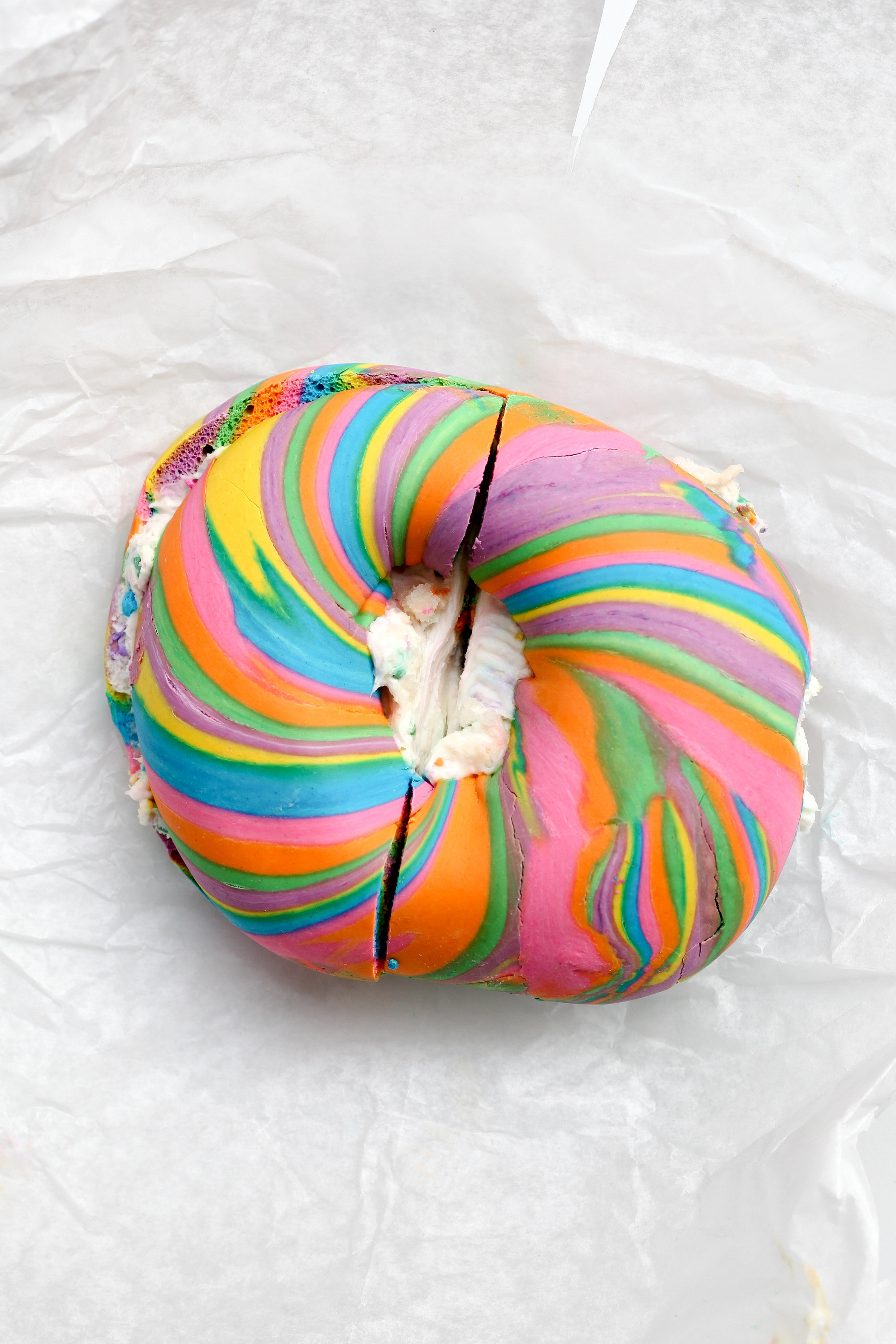 Here's what you need to know about The Bagel Store and the Rainbow Bagel itself: The Bagel Store is not a sleek pastry emporium like San Francisco's Mr. Holmes Bakehouse (home of the cruffin) or Manhattan's Dominique Ansel Bakery (home of the cronut). In appearance, it is very much an average bagel shop, with a sort of charming mom-and-pop vibe. The Rainbow Bagel looks like it's made of Play-Doh, smells and tastes faintly of Fruity Pebbles, and has a not-quite-right chewy texture. (To be fair, the target audience is most likely not bagel snobs.) The sprinkle-loaded cream cheese sort of saves it with its festive feel but doesn't really taste like cake batter; it's more like a mix of cream cheese with cream cheese frosting. All in all, it's just all right. I wish it were either a little bit sweeter or not sweet at all and just rainbow-colored. I preferred the other bagel I picked up (a salted bagel schmeared with plain cream cheese). Also, not surprisingly, getting your hands on a Rainbow Bagel takes 30 minutes (9 a.m. on a weekday), even after rush hour.
TL;DR: If you live, work, or happen to be near The Bagel Store and are an active social media user, consider trying a Rainbow Bagel for yourself. Is it a destination-worthy treat? On the merits of flavor, definitely not. As Instagram and Snapchat fodder, perhaps yes, if it'll bring you joy and you're tolerant of lines. It is as rainbow bright as these and other Instagrammed photos would suggest.
Image Source: POPSUGAR Photography / Nicole Perry