Fast No-Knead Bread Recipe
Mark Bittman's 3-Ingredient No-Knead Bread Actually Works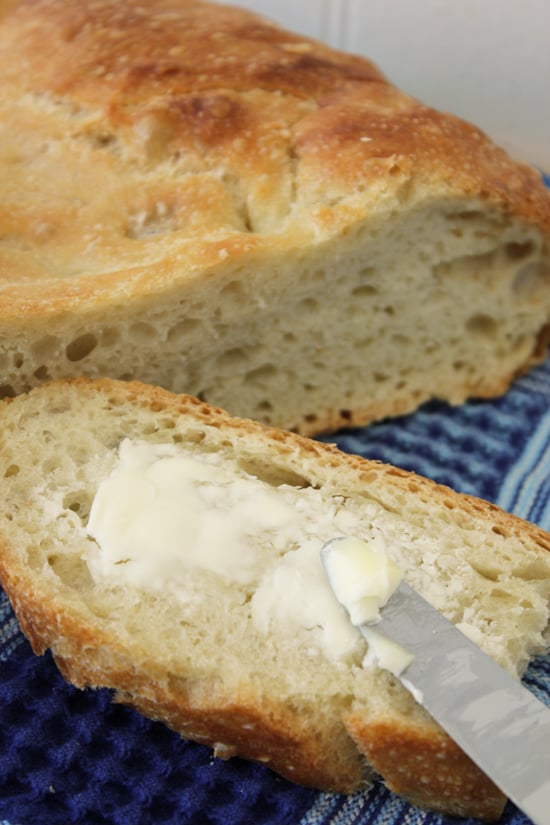 If bread is the staff of life, then this cook has been wobbling on shaky legs for much of her culinary career. What is it about baking bread that's so daunting? I suppose I've rationalized my bread-baking evasion by telling myself it takes too long and my spaghetti-noodle arms can't knead well enough. But I recognize those are silly excuses, so this week I set about tackling the easiest bread recipe I could find.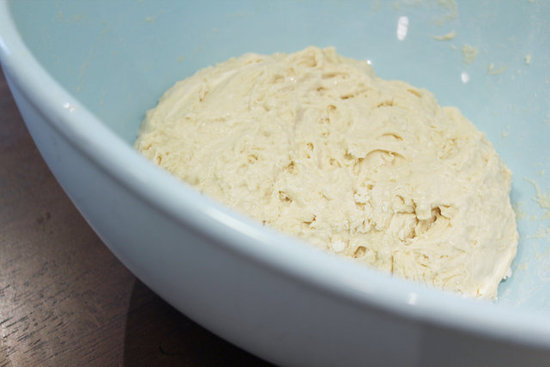 About five years ago, New York Times journalist Mark Bittman introduced the baking-phobic world to Jim Lahey's no-knead bread recipe and — in typical Bittman fashion — wowed us again by reducing the 24-hour process to a mere five hours. One of us valiantly (and very successfully, I might add) took a stab at the original, but for those of us who can't plan further ahead than tonight's dinner, this may be the closest we'll come to a lovingly leavened, rustic loaf.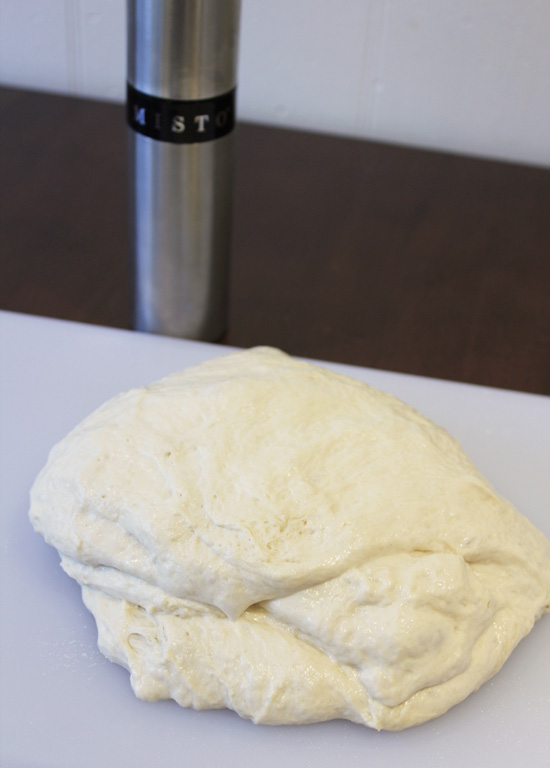 Bittman's recipe calls for a wet dough with plenty of yeast and leverages that high water content to steam the dough in a heavy lidded pot before browning the loaf. This process results in that crisp, crackly crust and fluffy, chewy interior that you crave in a rustic loaf, and all this without a single kneading stroke. Someday I'll pursue the weight training that will get my arms in bread-kneading shape. But until then, I thank Mr. Bittman for fostering my lazy side. For the recipe, keep reading.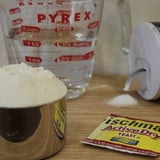 Ingredients
3 cups bread flour
1 packet (1/4 ounces) instant yeast
1 1/2 teaspoons salt
Oil, as needed
Directions
Combine flour, yeast and salt in a large bowl. Add 1 1/2 cups water and stir until blended; dough will be shaggy. Cover bowl with plastic wrap. Let dough rest about 4 hours at warm room temperature, about 70 degrees.
Lightly oil a work surface and place dough on it; fold it over on itself once or twice. Cover loosely with plastic wrap and let rest 30 minutes more.
At least a half-hour before dough is ready, heat oven to 450 degrees. Put a 6-to-8-quart heavy covered pot (cast iron, enamel, Pyrex or ceramic) in oven as it heats. When dough is ready, carefully remove pot from oven. Slide your hand under dough and put it into pot, seam side up. Shake pan once or twice if dough is unevenly distributed; it will straighten out as it bakes.
Cover with lid and bake 30 minutes, then remove lid and bake another 15 to 30 minutes, until loaf is beautifully browned. Cool on a rack.
Information
Category

Breads, No-Knead

Cuisine

North American

Yield

Makes 1 large loaf
Want to challenge yourself further in the bread-baking department? Check out more bread recipes at every level.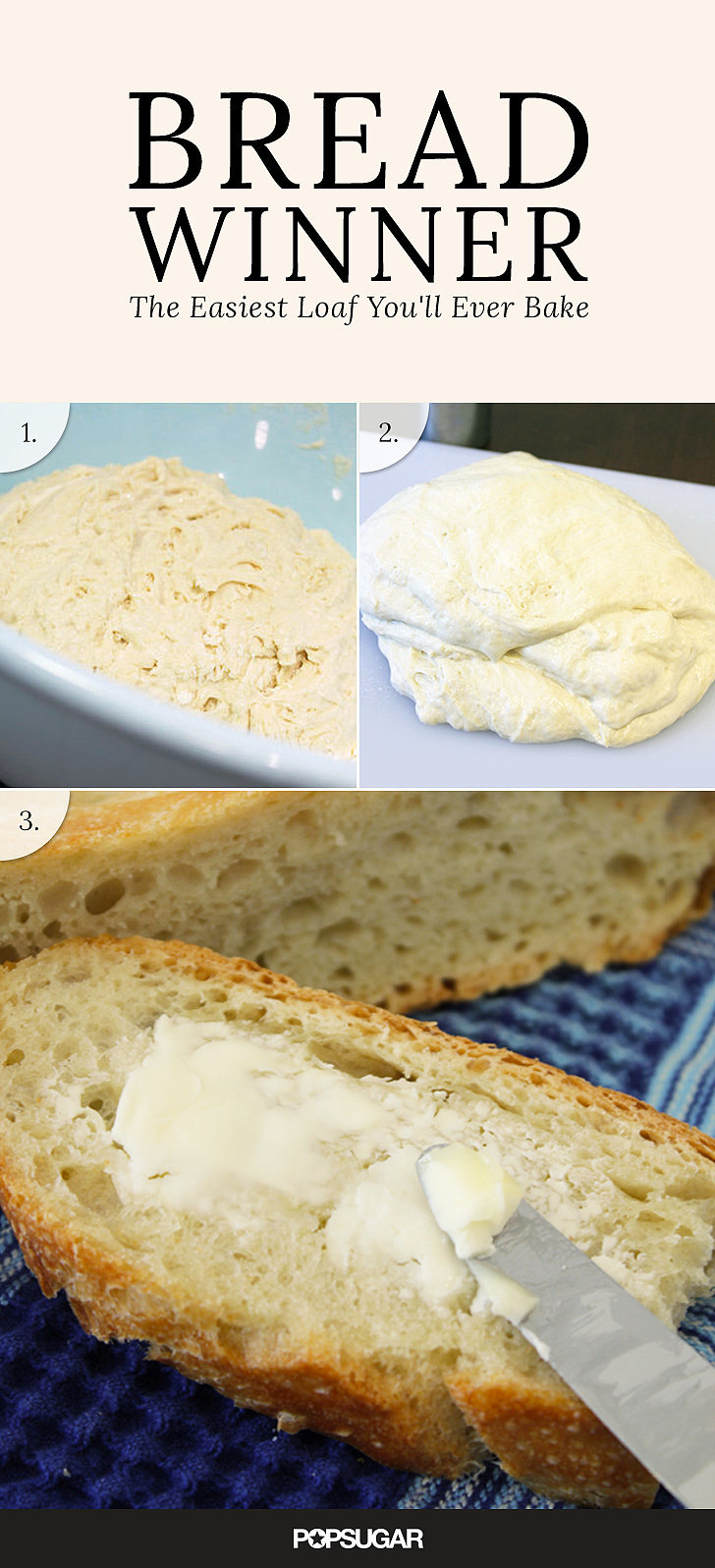 Image Source: POPSUGAR Photography / Sara Yoo