Fifty Shades of Chicken Recipe
Dinner Does Vanilla in Fifty Shades of Chicken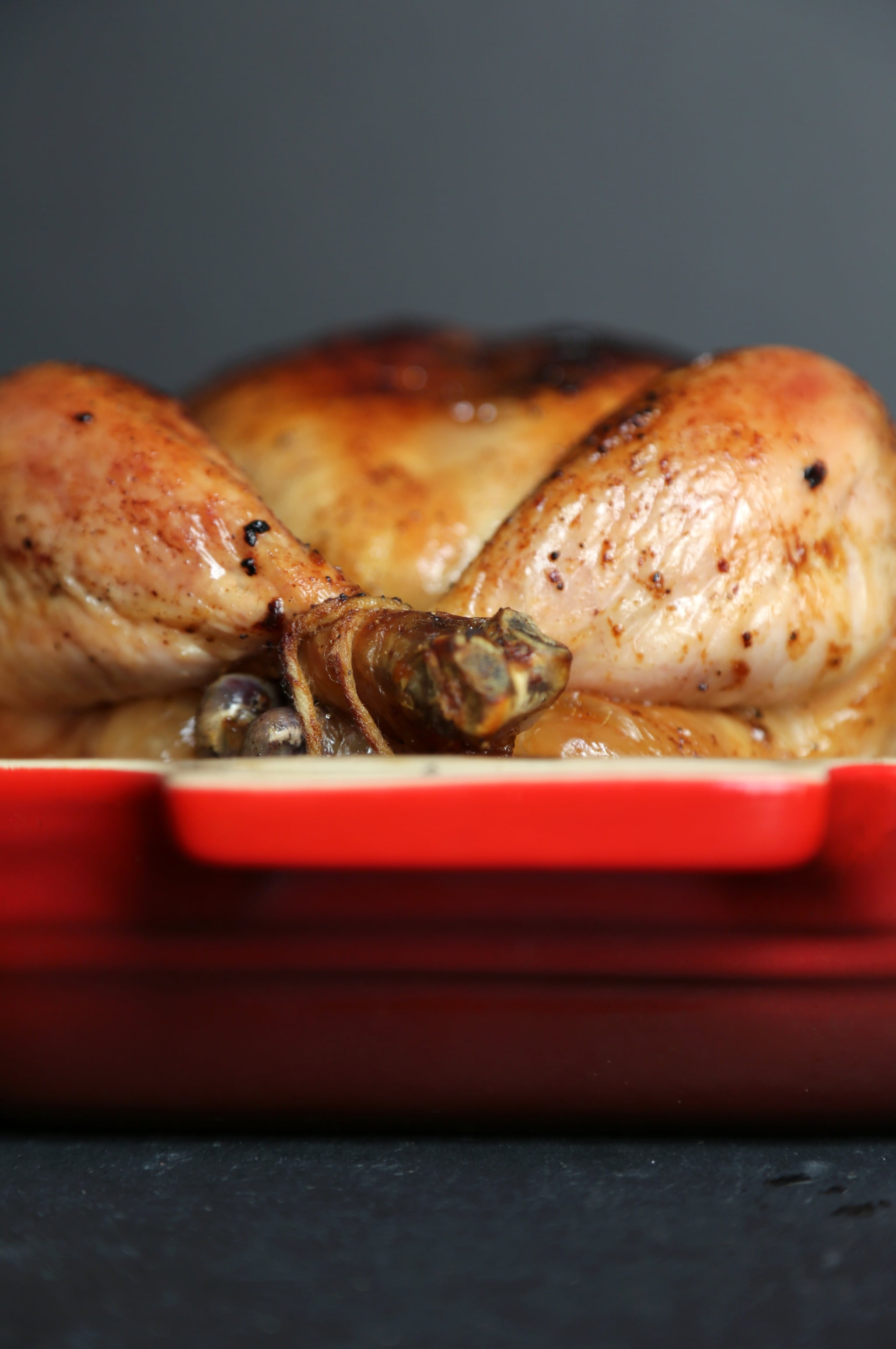 Fifty Shades of Chicken ($20) by F.L. Fowler is the thrilling parody of Fifty Shades of Grey. The cookbook covers a myriad of chicken recipes but better yet rewrites sizzling scenes from the trilogy, starring chicken, the startled, innocent bird that's DTR (down to roast). For all you first-time chicken roasters out there, this vanilla bird is for you.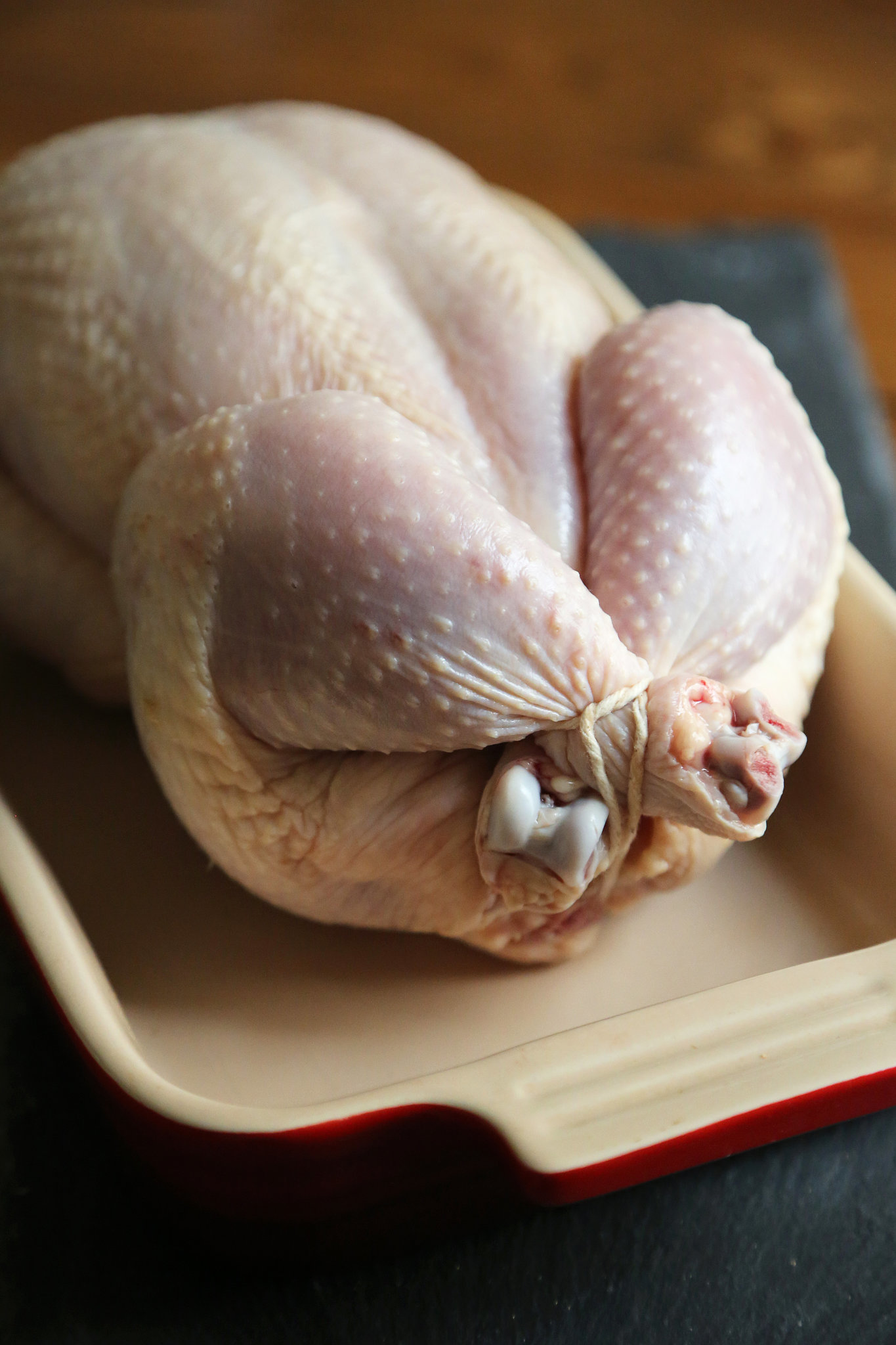 The recipe intro for this roast chicken transports us to a memorable scene from Fifty Shades: "For the first time he appears to be at a total loss. He drums his fingers on the cutting board. Finally he seems to reach a decision. 'Into the bowl,' he commands, ripping a sheet from a pack of foil. 'I don't do vanilla. I've never done vanilla. But tonight we're doing vanilla.'" If the enticing text doesn't inspire you to cook, surely the recipe will! The chicken is bound, slathered in substantial amounts of butter, and basted in a vanilla-brandy sauce. The results are phenomenal. This may be the most tender chicken I've ever tasted . . . and the vanilla adds an alluring flavor to the mix.
So if you really want to intrigue your honey this Valentine's Day, pull out that kitchen twine, pour a few glasses of Pouilly Fumé, and read suggestive passages from Fifty Shades while your vanilla chicken roasts. Christian Grey would approve.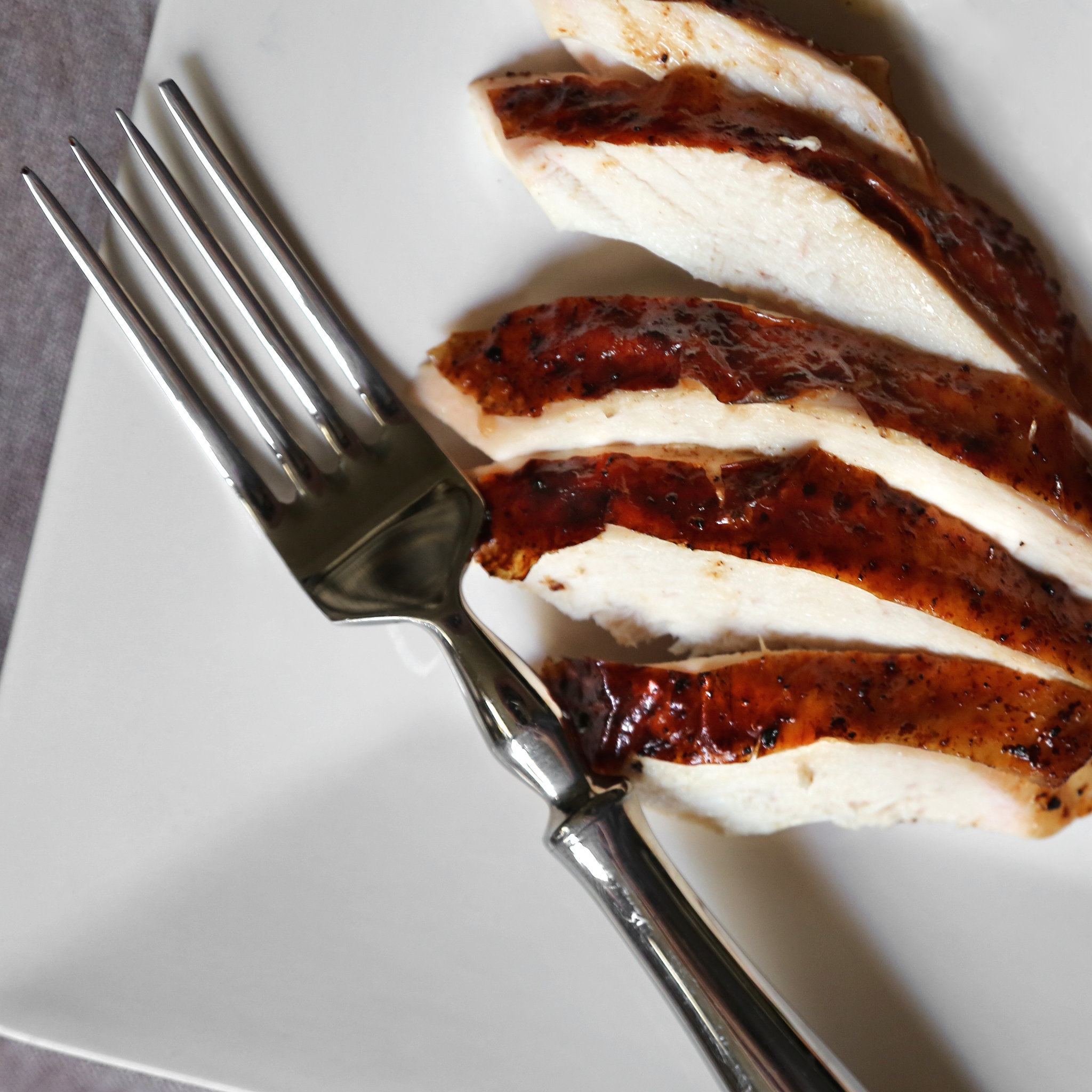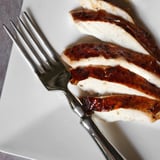 Ingredients
1 tablespoon brandy
2 teaspoons vanilla extract
1 1/2 teaspoons sugar
1 (3 1/2- to 4-pound) chicken, patted dry with paper towels
4 tablespoons unsalted butter, very soft
1 1/2 teaspoons coarse kosher salt
1 teaspoon freshly ground black pepper
Directions
Preheat the oven to 400°F. In a medium bowl, whisk together brandy, vanilla, and sugar.
Bind the chicken using kitchen twine. Fill your hand with butter and gently slide your fingers beneath the skin of the breast, slathering butter on the flesh as you go. Work your way down to the thighs. Repeat until you have used all of the butter. Season the chicken with salt and pepper.
Place the chicken on a rack set over a rimmed baking sheet. Pour the vanilla brandy mixture inside the chicken cavity and over the top. Roast, basting with the pan drippings every 20 minutes, until the thigh juices run clear when pierced with the tip of a knife and the skin is crisp and golden, about 1 hour and 15 minutes. Let rest for 10 minutes before carving.

Information
Category

Main Dishes

Cuisine

North American

Yield

Serves 4
Image Source: POPSUGAR Photography / Anna Monette Roberts