Food Network Hanukkah Recipes
This Is How All Your Favorite Food Network Stars Do Hanukkah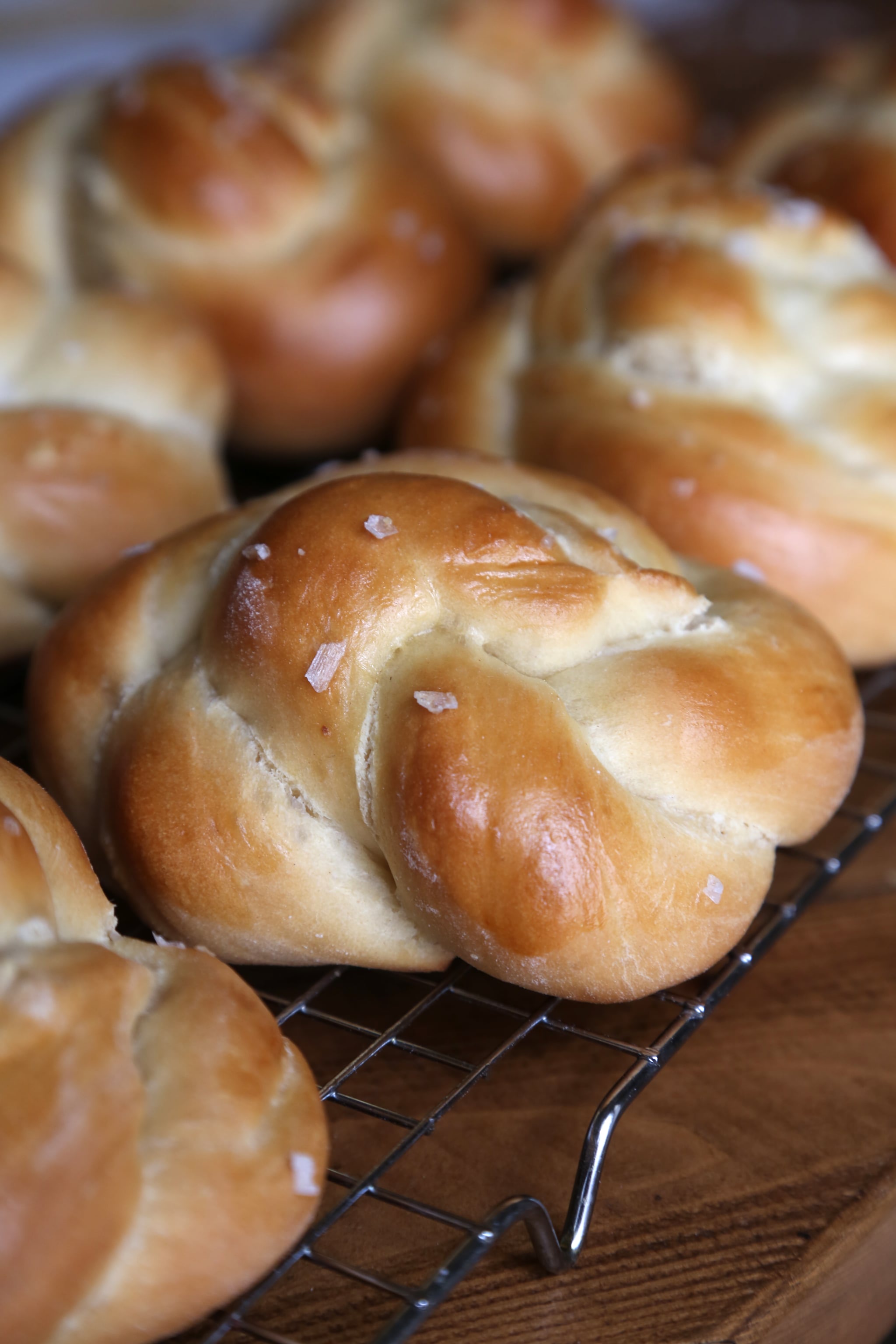 Hanukkah isn't complete without a standout menu for the whole family, and we've crowd-sourced some winning ideas from some of your favorite Food Network personalities. Ina has dessert covered, while Tyler Florence has an epic beef brisket you'll want to make every year. If you're stuck on what to make for the upcoming holiday, look no further than these popular recipes.
Ina Garten: Rugelach
Ina Garten's rugelach recipe is a keeper. "I've made these for years and it has not failed once," one of many comments reads. The secret to keeping the cookies soft and chewy is cream cheese, which combines with butter, sugar, cinnamon, and vanilla extract for an irresistible dough. Ina adds crunch with walnuts and additional sweetness with apricot preserves, which make the pastries even more decadent.
Tyler Florence: Beef Brisket
Like all Tyler Florence recipes, this one is a standout. Tyler Florence's beef brisket is packed with flavorful ingredients like garlic, rosemary, red wine, and red onions, and it's a low-and-slow brisket that's worth every minute. Served with crispy potato latkes, it's a hearty and comforting meal the whole family will love.
Guy Fieri: Sweet Potato Chive Latkes
One of the best Food Network latke recipes is Guy Fieri's sweet potato chive latkes. The recipe calls for both regular potatoes and sweet potatoes for added flavor and color, as well as plenty of garlic powder, cayenne, cinnamon, and fresh chives. It's the perfect flavor-packed recipe if you're looking to switch up your go-to latke routine.
Emeril: Jelly-Filled Doughnuts
Emeril's jelly-filled doughnuts are the real deal. You don't need a doughnut pan to make these stovetop-fried pastries; the only special equipment you need is a pastry bag for the filling.
Bobby Flay: Scratch-Made Matzo Ball Soup
If you've never attempted homemade matzo ball soup, Bobby Flay's chicken soup with sofrito and herbed matzo balls is a great place to start. Bobby kicks things up a notch with a sofrito, or Spanish sauce, of onions, tomatoes, bell peppers, cilantro, garlic, and saffron. Dolloped on top of the hearty matzo balls and chicken stock, it's the perfect accompaniment.
Valerie Bertinelli: Challah Bread Pudding With Limoncello
Valerie Bertinelli adds a little Italian flair to her dessert with limoncello challah bread pudding. With a zesty glaze made with lemons and powdered sugar, this light and airy bread pudding is the best way to end a Hanukkah meal.
Image Source: POPSUGAR Photography / Anna Monette Roberts