Frozen Mojito Pie Recipe
Slice — Don't Sip — This Frozen Mojito Pie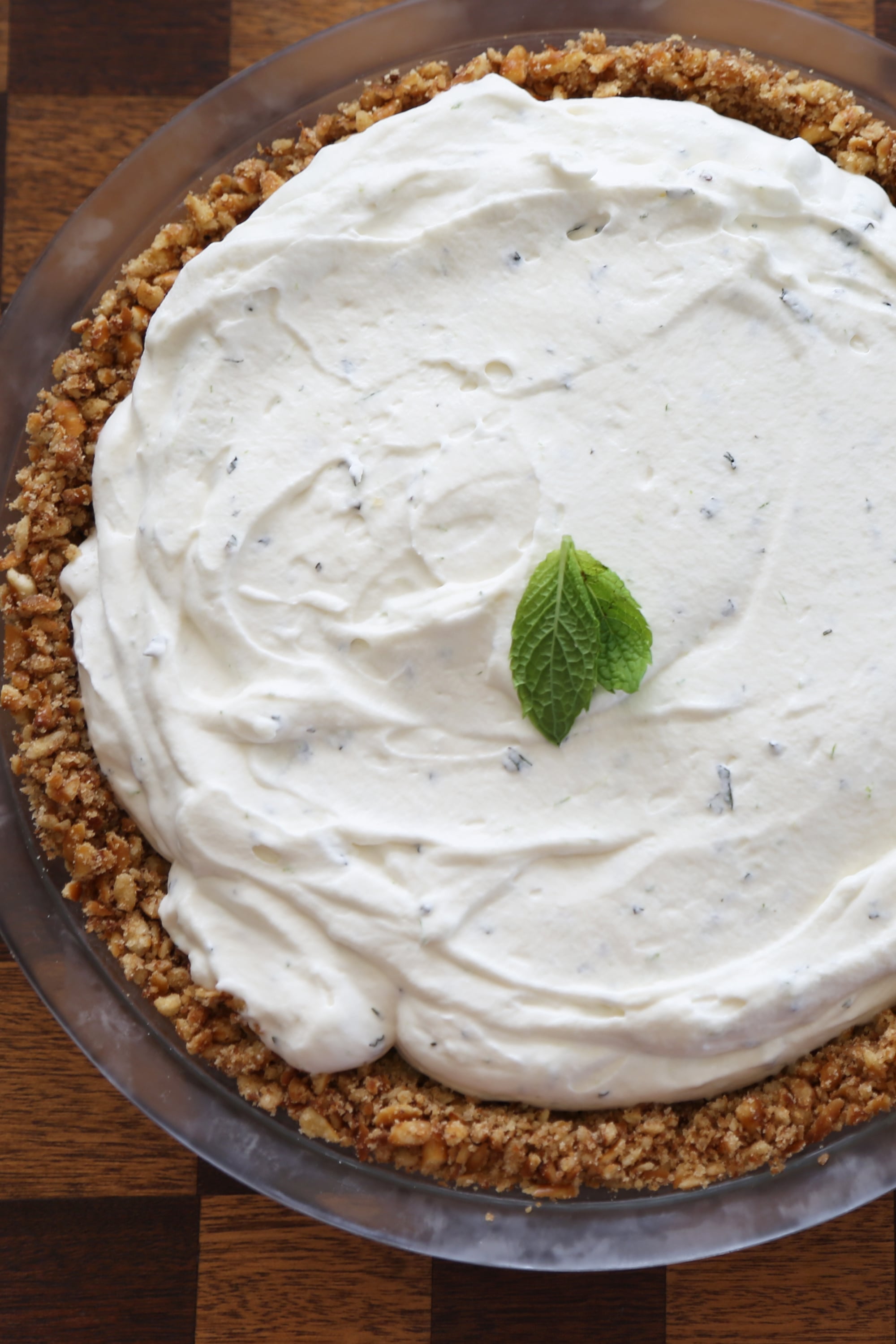 It's an unusually warm Summer in San Francisco (we can actually wear tank tops!), and I'm reveling in the rays. Temperatures above 60°F mean I can finally enjoy ice cream and other frozen treats along with the rest of the blazing states. This recipe for frozen mojito pie is a must make (again . . . and again) before Fall sets in. The frozen pie filling has the same fluffy, slow-to-melt consistency of the ice cream in ice cream sandwiches. It's almost like key lime pie — but with a cool finish due to the mint. And let me tell you about the salty pretzel crust. You will want to make pie after pie with this stuff. Chocolate pudding, peanut butter cream cheese, pumpkin mousse . . . you get the dreamy picture.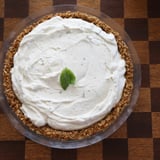 Ingredients
2 (4-ounce) sticks salted butter
3 cups salted pretzels, finely crushed
1 cup plus 6 tablespoons granulated sugar
2 (8-ounce) packages cream cheese, softened
3 limes, zested, plus 1/2 cup of juice
2 tablespoons white rum
3 tablespoons finely chopped fresh mint, plus sprigs for garnish
2 cups heavy cream
Directions
In a medium skillet, melt the butter over medium-low heat. Stir in the pretzels and 2 tablespoons sugar, and cook until lightly toasted, about 3 minutes. Transfer to a bowl to cool slightly.
Once the crust is cool enough to handle, press it into the bottom and sides of 2 (8-inch) pie pans. Freeze for 30 minutes.
Meanwhile, using an electric mixer, beat the cream cheese on medium speed, scraping down the sides of the bowl, until fluffy, 2 to 3 minutes. Mix in the remaining 1 1/4 cups sugar on low speed, then gradually mix in the lime peel, lime juice, rum, and chopped mint.
In a separate bowl, beat the heavy cream until stiff

peaks

form. Fold into the cream cheese mixture.
Divide the cream cheese mixture evenly among the pie pans; smooth the tops. Cover with plastic wrap, and freeze for at least 8 hours or overnight.
To serve, top with a mint sprig.
Information
Category

Desserts

Cuisine

North American

Yield

2 (8-inch) pies
Image Source: POPSUGAR Food / Anna Monette Roberts