Frozen Negroni Recipe
The Best Thing You Can Do to a Negroni Is Turn It Into a Slushie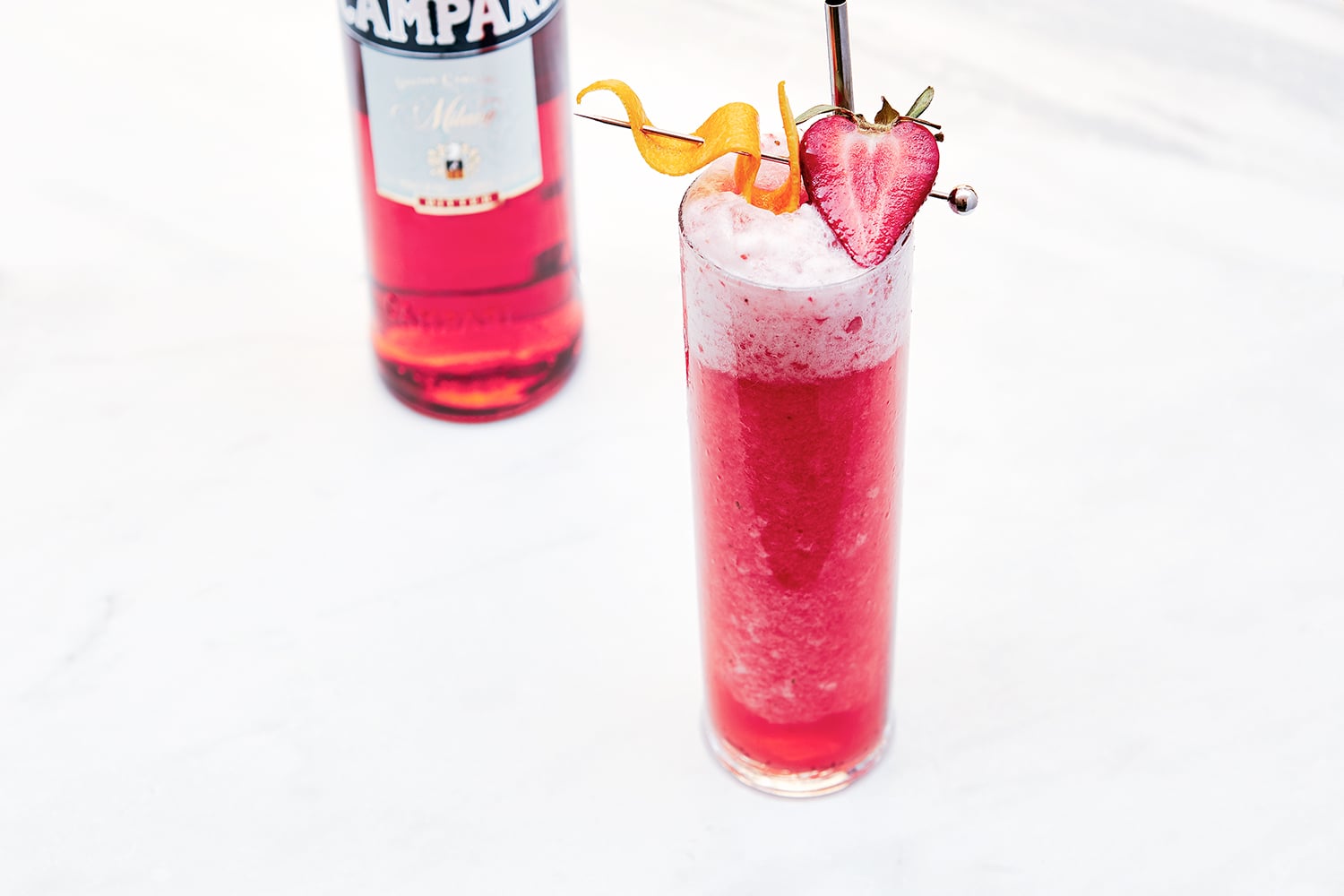 As someone who loves negronis, I'd order the cocktail any day. But for one week out of the year — Negroni Week — it's basically everyone's duty to order one over any other drink. Sponsored by Campari, Negroni Week started in 2013 and is celebrated in New York City, San Francisco, and Los Angeles from June 5 through June 11, and it's full-on negroni madness at bars and restaurants. The reason? To raise money for charities around the world. So far, Negroni Week has raised almost $900,000 for charitable causes, and nearly 6,000 venues participate each year with their own cocktail and food creations featuring negroni flavors.
What more convincing do you need to feel good about celebrating Negroni Week? Even if you can't make it to any of the festivities in select cities, you can mix up this creative take on a negroni at home any time of the year. The bitter, potent cocktail is refreshing enough on its own, but this recipe combines the classic flavors with the trend of boozy slushies. Smooth and frothy, this blended FroGroni — aka frozen negroni — might go down too easy.
FroGroni (Frozen Negroni)
From Julie Reiner; served at Clover Club (NYC) during Negroni Week
Ingredients
3/4 ounce Campari
2 ounces Bulldog Gin
3/4 ounce Cinzano 1757
2 ounces lemon juice
1 1/4 ounces simple syrup
2 whole strawberries
Directions
Blend all ingredients (making sure tops of strawberries are cut off) with 1 1/2 cups of ice until smooth, and pour into a tall glass. Garnish with a strawberry and orange twist.
Information
Category

Drinks

Cuisine

North American

Yield

1 cocktail