Fun Facts About Jeff Mauro
17 Things You Don't Know About Food Network Chef Jeff Mauro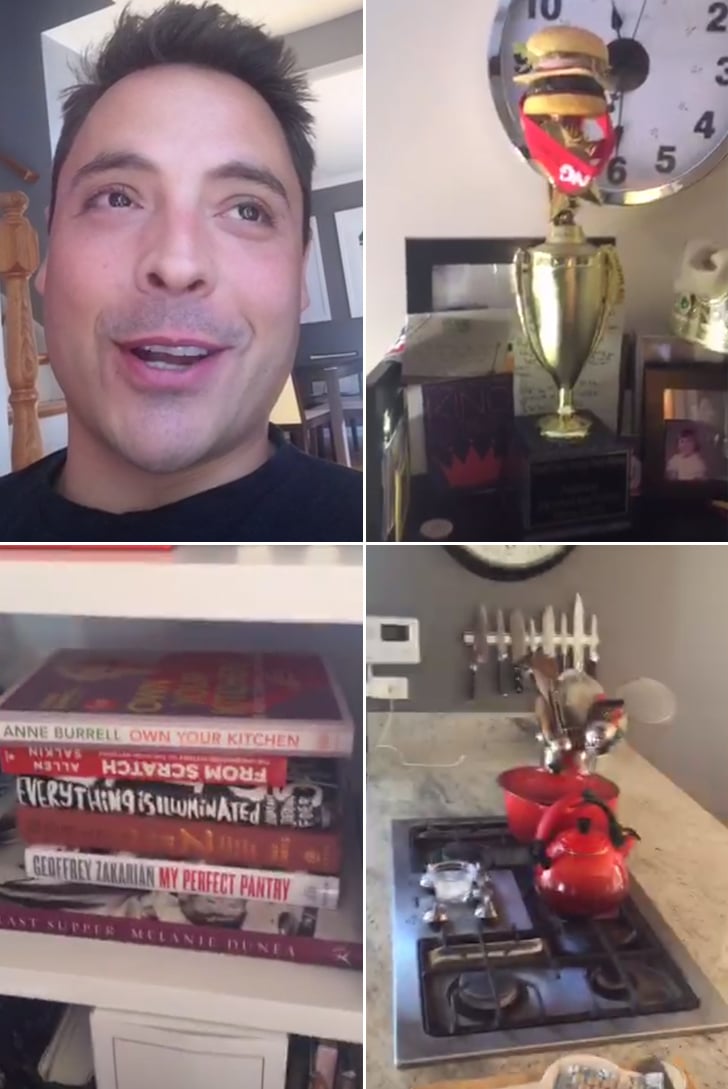 Food Network chef and The Kitchen host Jeff Mauro tried out his first Periscope Q&A today, showing off his kitchen, cookbook collection, and Burger Bash trophy from South Beach Wine and Food Festival. The Chicago-based chef didn't hold back when it came to answering fan questions. We pulled these fun facts that you might not know (but want to!) about Jeff.
When the new Bucktown restaurant opens: End of November late 2015
Hellmann's or Kewpie mayo: Hellmann's
What's on his stovetop: Le Creuset. He got it as a wedding present.
Favorite cookbooks: "Of course Geoffrey's, Marc Murphy's, Aarti's."
BFF chefs: Marc Murphy and Geoffrey Zakarian
Favorite spice: "Crushed red pepper, especially when it's in oil."
Favorite junk food: Krunchers! Mesquite BBQ Chips
How he stays fit: CrossFit three to four times a week, SoulCycle one to two times a week, and Pilates once a week.
Shake Shack or In-N-Out? Shake Shack
Best chef's knife: Henckels
Favorite dessert: "Sprinkles Cupcakes. The ones totally covered in the sprinkles."
If he weren't a chef, the career he'd choose: "I'd be on Saturday Night Live. Mark my words: I will host Saturday Night Live. I have characters too."
Does his son like to cook? "Yeah. He can crack an egg very well. We make eggs a lot. That's a good place to start with a kid."
This year's Halloween costume: "I might dress up as Catman from Kiss."
Any more cooking competitions? "I'm done with food competition shows. I lost every single one except Food Network Star."
Favorite beer: "Amstel Light. I'm simple."
Boxers or briefs: "Boxer briefs with the legs. Prevents chub rub."