Good Fruitcake Recipe
This Is Not Your Neighbor's Fruitcake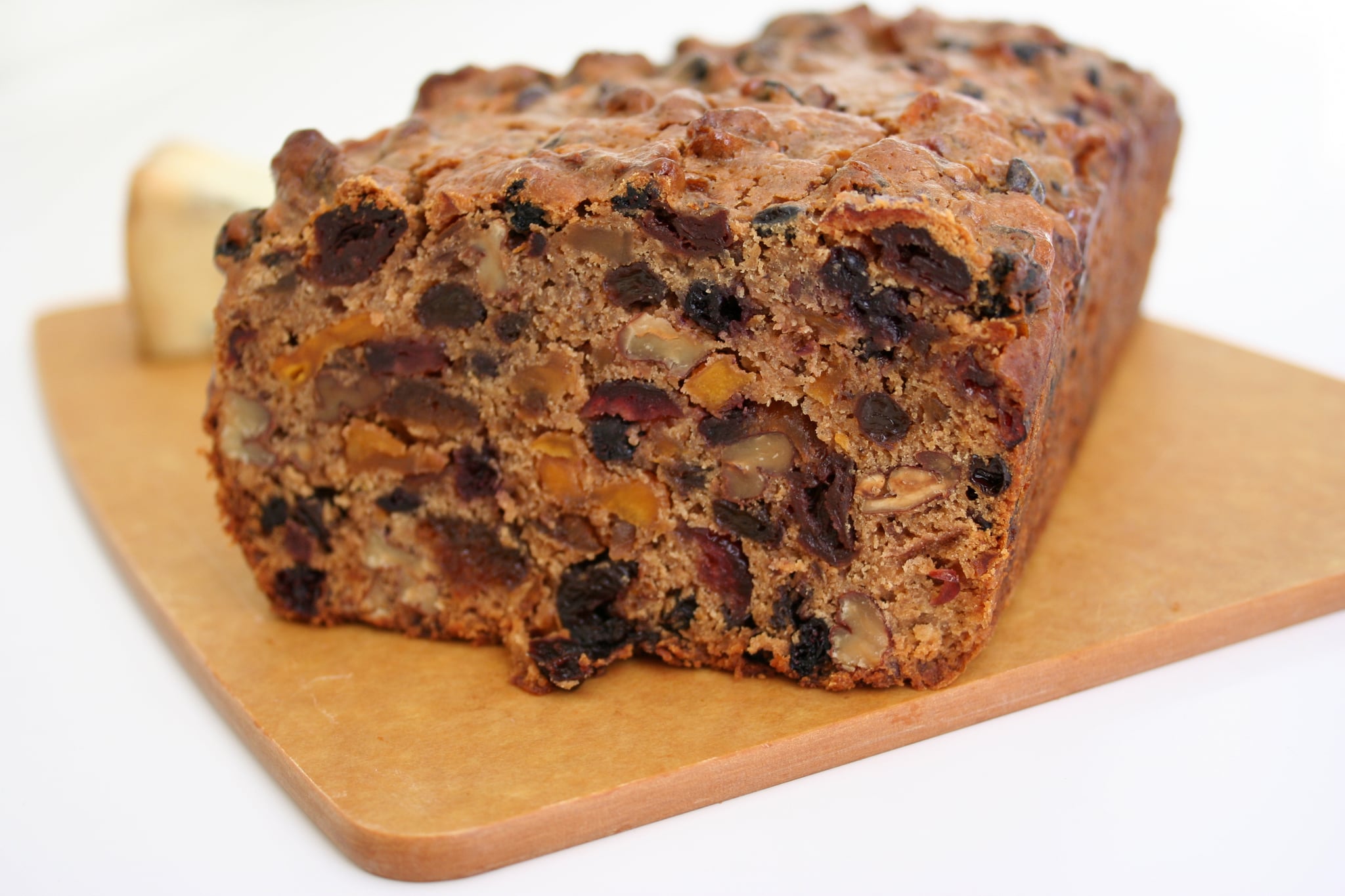 Yes, I know how terrible it can be to receive the dreaded brick of a fruitcake from your neighbor down the street. With indistinguishable fruit and boozy odor, the fruitcake has earned the reputation of being the worst confection to receive during Christmas . . . until now! This particular recipe is filled with dried fruit favorites like mango, apricots, cranberries, and cherries. Butter, rum, and sugar melt together to create a dense, moist cake with a crispy top.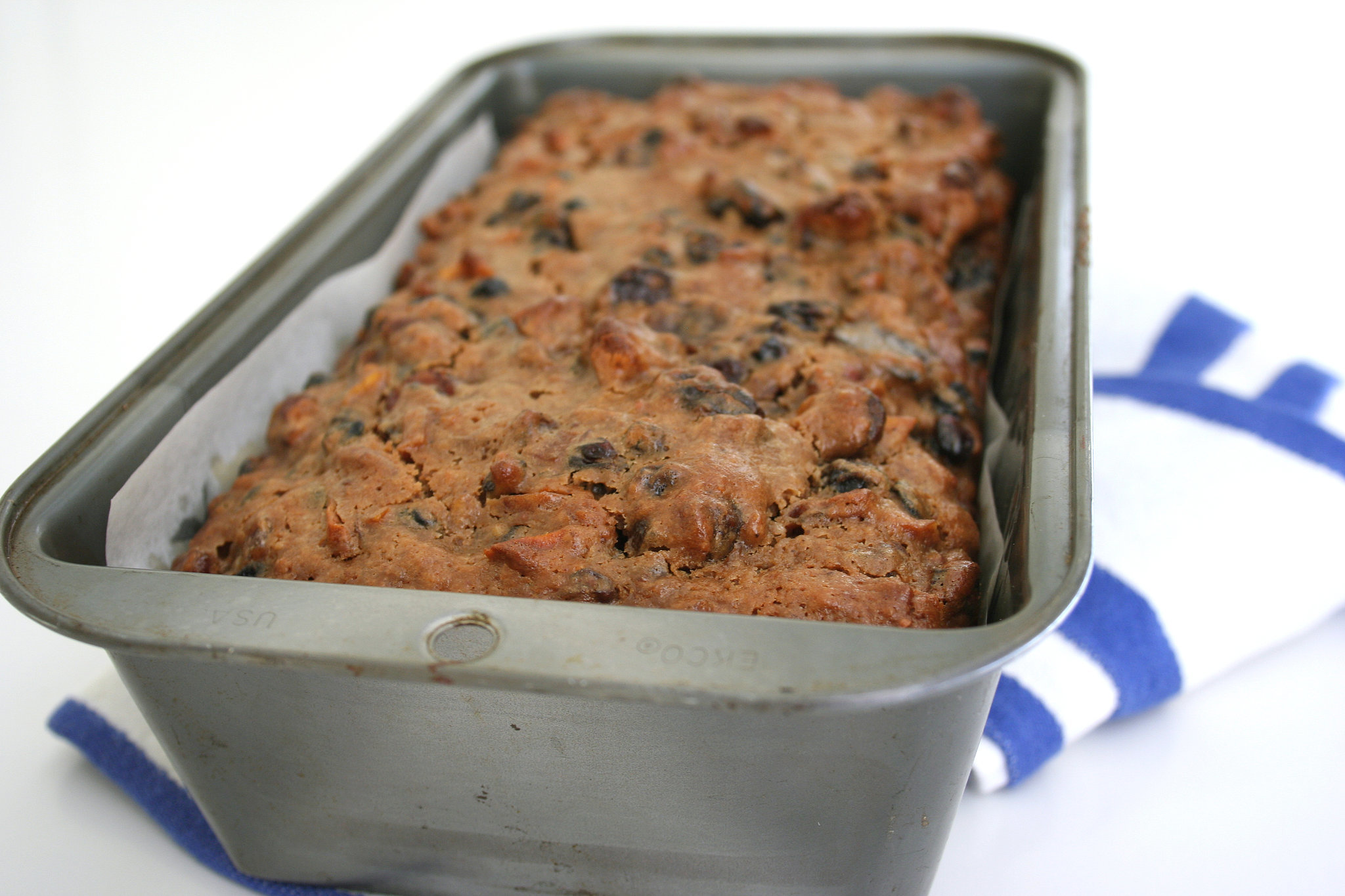 But wait, there's more. In England and around Europe, fruitcake is traditionally served with a blue cheese like Stilton. The creamy, salty, and sharp flavor of blue cheese slathered on top balances perfectly with the sweet, sticky, and spicy flavors of the fruitcake. Serve them on a cutting board together at a holiday party or as an after-dinner dessert or cheese course. Are you prepared to change your mind about this dreaded holiday dessert?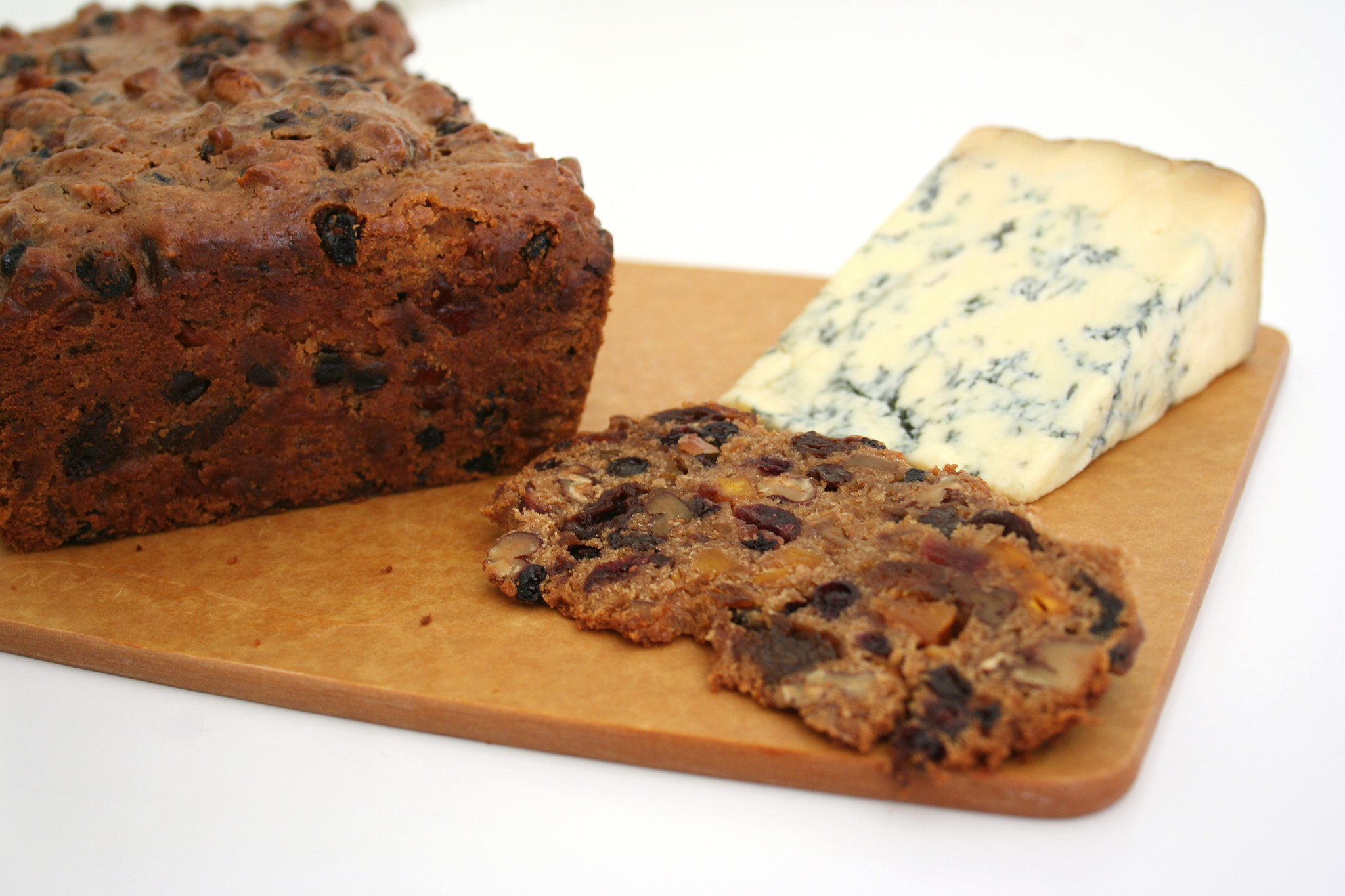 Holiday Fruitcake
From Anna Monette Roberts, POPSUGAR Food
Ingredients
1/4 cup candied ginger, chopped
1 cup dried mango, chopped
1/2 cup dried blueberries
3/4 cup dried currants
3/4 cup dried apricots, chopped
1/2 cup dried cranberries
1/2 cup dried cherries
Zest of one lemon
Zest of one orange
3/4 cup gold rum
1/2 cup granulated white sugar
1/2 cup brown sugar
1 stick unsalted butter
1/2 cup apple juice
2 tablespoons milk
1 teaspoon ground cinnamon
1/4 teaspoon ground allspice
1/4 teaspoon ground cloves
1 teaspoon baking powder
1/2 teaspoon salt
1-1/4 cup unbleached white flour
2 eggs
1/2 cup pecans, toasted and chopped
Directions
In a large bowl, combine candied ginger, dried fruits, orange and lemon zests, and rum. Macerate overnight or for 8 hours.
In a heavy bottom pot, pour in dried fruit mixture with rum, and add both sugars, butter, apple juice, milk, and spices. Turn stove on medium high heat and, stirring often, bring mixture to a boil. Reduce heat, and simmer for 5 to 10 minutes. Remove from heat, and allow to cool for at least 15 minutes.
Heat oven to 325ºF. Sift dry ingredients, pour into fruit mixture, and stir until well combined. Whisk eggs together in a small bowl, pour eggs into fruit mixture, and stir until well combined. Fold in toasted pecans.
Line a 10-inch nonstick loaf pan with parchment paper. Spoon mixture into the pan, and bake for 1-1 1/2 hours. Use a toothpick to check for doneness. If toothpick comes out clean, remove cake from oven. Otherwise, bake in 10-minute increments until cake passes toothpick test. Allow cake to cool completely (about two hours), before turning out from pan. The cake will last for two weeks in an airtight container.
Information
Category

Desserts, Cake

Yield

Makes 10 1-inch slices
Image Source: POPSUGAR Photography / Anna Monette Roberts