Homemade Hot Sauce Recipe
You Won't Believe How Easy It Is to Make DIY Hot Sauce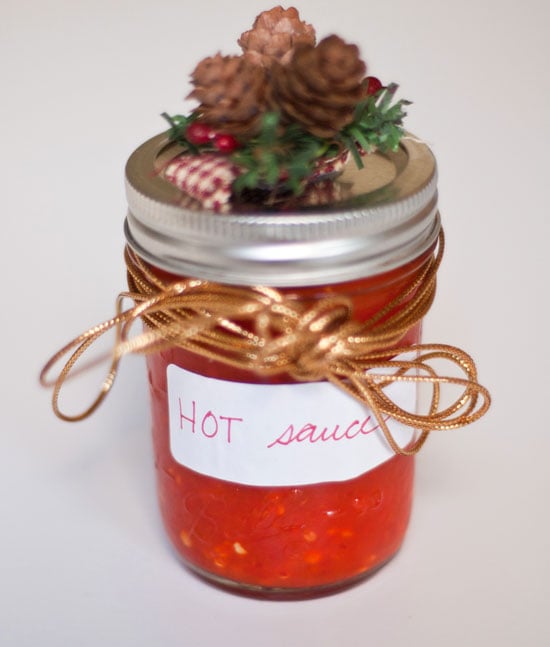 Sugar cookies and peppermint bark are a dime a dozen during the holiday season. If you've got 15 minutes and a handful of fiery peppers, we've got your answer to the perfect edible gift: homemade hot sauce.
This recipe is so easy it almost can't be called a recipe, but your lucky recipients don't have to know that. It's also completely customizable: use whichever peppers you prefer (or whichever are easiest to get your hands on). Last year, I used a combination of green jalapeños and habaneros; the result was tangy, herbaceous, and blazing hot. This year's batch was made with ripe red jalapeños and red serranos, and while it still packs some heat, it's much milder and sweeter.
If you can't bear to give away all the fruits of your labor, you're in luck: the vinegar that rises to the top of the hot sauce as it cures can be skimmed off, bottled separately, and kept for yourself as a homemade Tabasco substitute.
Image Source: POPSUGAR Photography / Mandy Harris