Homemade McDonald's French Fries Recipe
The Secret to Making Perfect McDonald's French Fries at Home
While you might have thoughts on the rest of the menu, we can all agree that the McDonald's french fry recipe reigns supreme when it comes to creating the perfect batch of crispy, flavorful fries. But what makes them so good? We decided to take a deep dive into what it takes to create these golden, salty, downright potato-y fries. Thanks to intel from MythBusters' Grant Imahara, we were able to dig into the process and figure out how to engineer the best french fry we could. Are you brave enough to try this at home? Watch our video to find out how to recreate the magic!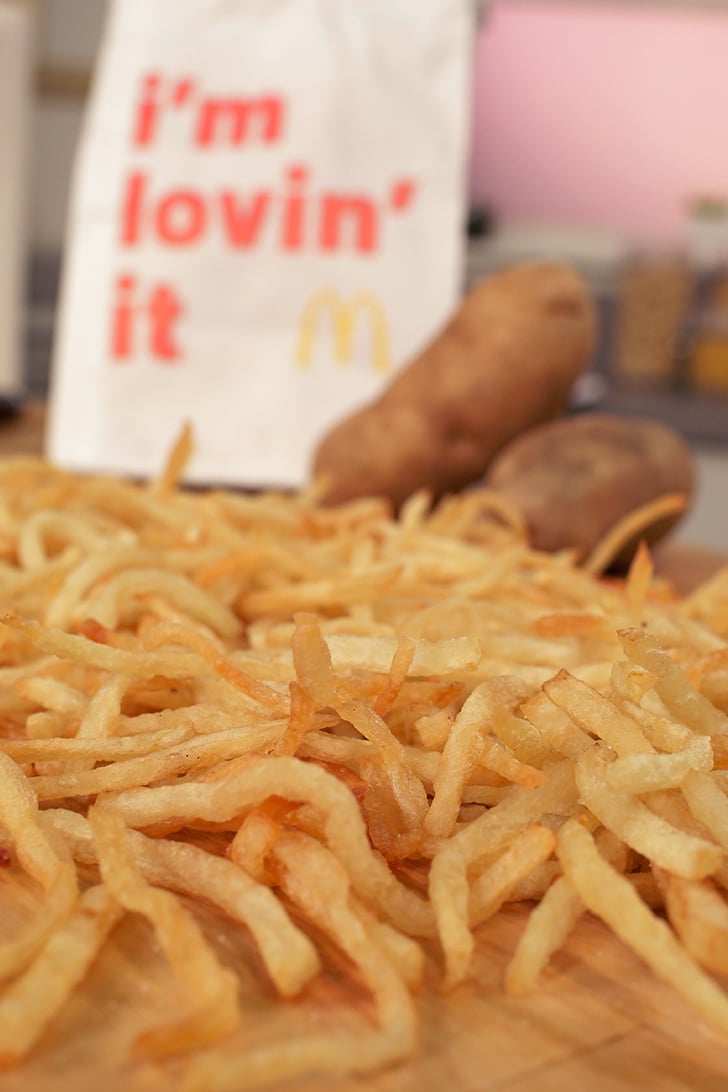 McDonald's French Fries Recipe
Inspired by McDonald's
Notes
If doubling the recipe, do not double the oil. Cook in batches, and add 1/4 cup oil and 1 tablespoon lard if needed.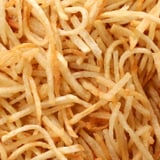 Ingredients
2 Idaho russet potatoes
1/4 cup corn syrup
1 1/2 cups water
6 cups peanut oil
1/4 cup beef lard
2 teaspoons salt, to taste
1/4 teaspoon beef bouillon granules (optional)
Directions
Peel potatoes and julienne the peeled potatoes into shoestring french fries. They should be 1/4-inch by 1/4-inch thick and about 4 inches to 6 inches long.
In a large bowl combine corn syrup and water, being sure to mix throughly until the corn syrup is evenly distributed. Add the french fries to the sugar water solution. Refrigerate for about 30 minutes.
While the french fries are soaking, in a heavy bottomed stock pot or deep fryer, heat peanut oil in a deep fryer until it reaches 375ºF.
Remove french fries from sugar water and pat dry. Carefully add them to the oil and partially fry them for 1 to 1 1/2 minutes. They should just start to turn a light golden brown. Remove them from the fryer and place on a paper towel-lined plate. Place them in the refrigerator for 10 to 15 minutes.
While they're cooling, add the beef fat to the peanut oil. Heat the oil to 400ºF. Remove the french fries from the freezer and carefully add them back to the beef fat oil. Fry for 5 to 7 minutes or until they are golden brown. Drain the french fries and place in a large bowl.
Sprinkle generously with salt and toss the fries until they are coated. Serve immediately.
Information
Category

Side Dishes, Potato

Yield

2 servings

Total Time

29 minutes, 59 seconds