How to Eat on a Budget
A Food & Wine Editor Shares His Secrets For Eating on a Budget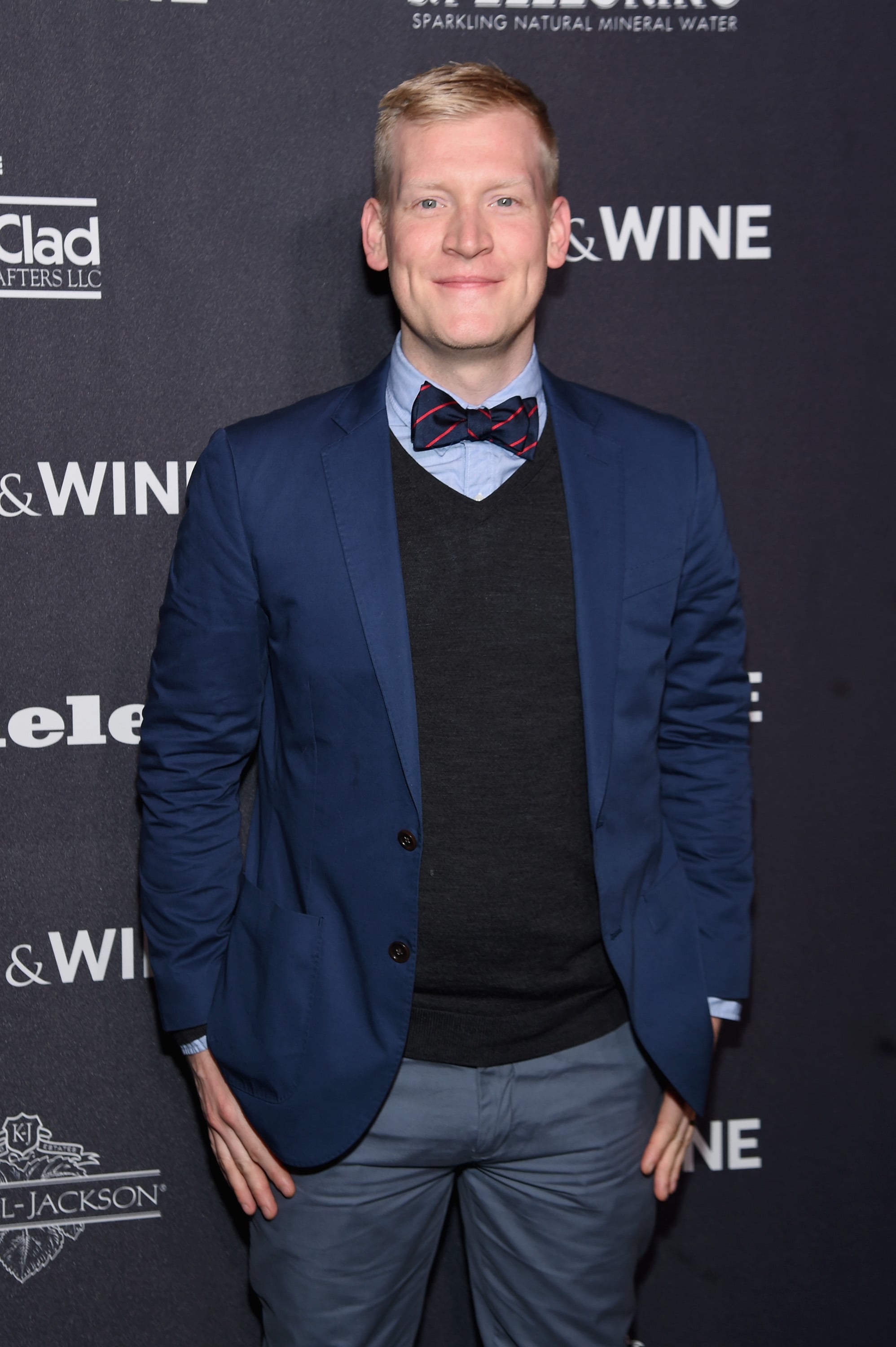 Source: Getty / Jamie McCarthy
When you host a series called Mad Genius Tips, it's pretty important that your tips live up to the title. Fortunately for Justin Chapple, deputy editor of Food & Wine's test kitchen and host of the popular video tutorial series, his out-of-the-box hacks live up to the name and then some. I caught up with Justin, who started as an intern seven years ago and now has a cookbook called Mad Genius Tips: Over 90 Expert Hacks and 100 Delicious Recipes, at this year's Food & Wine Classic in Aspen. In addition to sharing unexpected pasta tips with POPSUGAR — like how to cook pasta in sauce instead of boiling water (brilliant) — Justin shared his favorite ways to eat on a budget, whether you're a college student or a young professional who cooks at home but doesn't want to rely on the microwave. These tips can easily be applied to your everyday life and will help slash your grocery bills and save you time in the kitchen.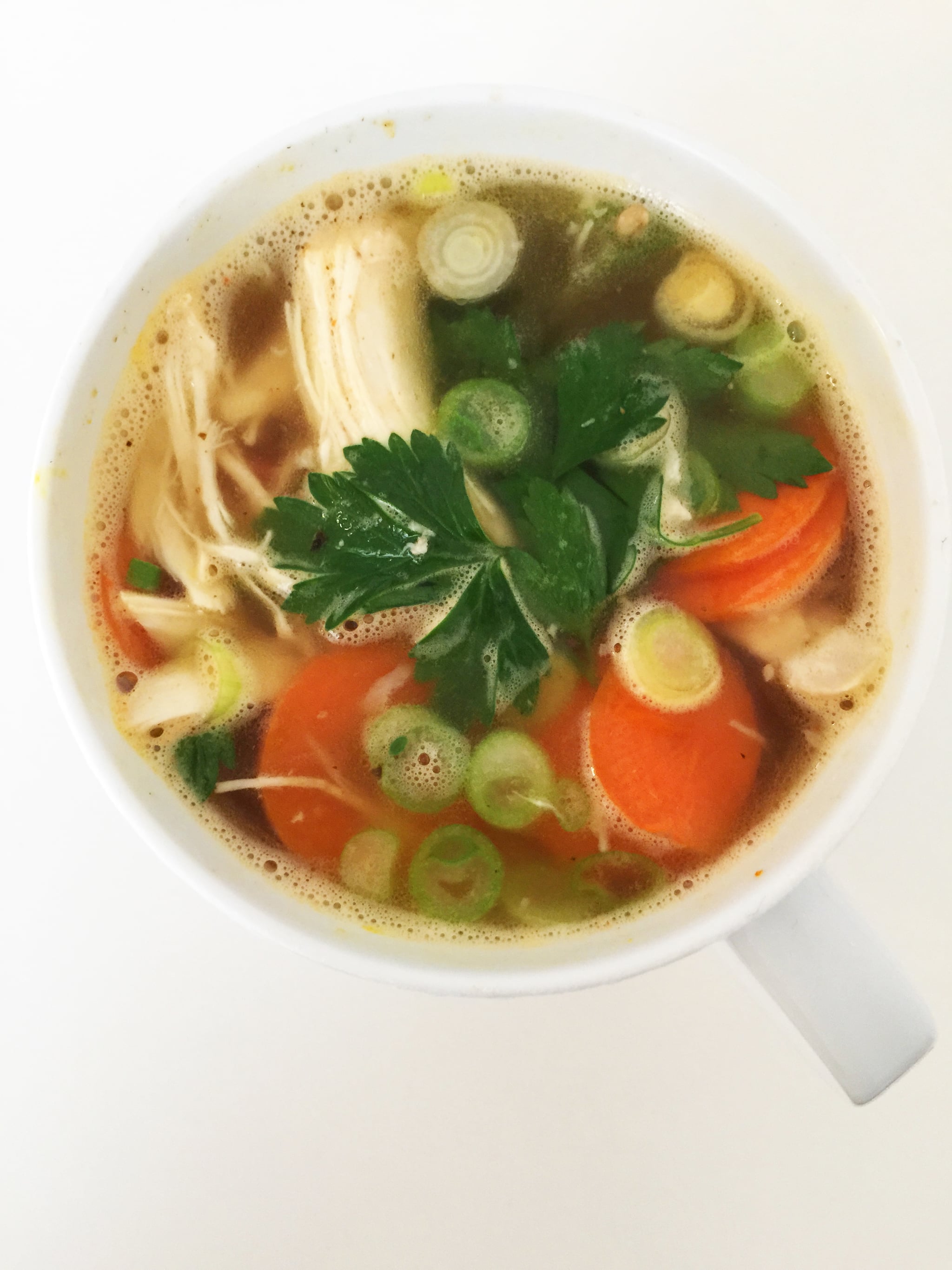 Source: POPSUGAR Photography / Anna Monette Roberts
Transform instant ramen into a complete meal.
"Forgive me for saying this, but I totally love packaged ramen." (I forgive you, Justin). "I have a recipe in my book that's DIY noodle cups, and it's super inexpensive but it really reinvents packaged ramen noodles. I take a heatproof glass mason jar with a wide mouth, and in the bottom of it, I mix miso paste — if you don't have miso, you can do soy sauce — and a little lime juice and whatever other seasoning you want with a little bit of water to make a paste. Then I break up the noodles, put them on top, and add whatever I have in the refrigerator. Sometimes it's a few baby spinach leaves, sometimes it's shredded chicken . . . you can add frozen corn. You can add anything that you have."
"Cover it with boiling water, put the lid on, let it sit for five minutes, and give it a shake. Each serving is probably a dollar. One of the great things about that is if you have a few mason jars you can prep it in advance and throw it in the refrigerator. You can even put all the ingredients in your bag and when you get to work, just add boiling water. It's like dining al desko."
Use grains and canned beans to supplement expensive, meat-based dishes.
"One of the things I like to do is incorporate inexpensive grains in place of expensive meats. For example, I love to make larb lettuce cups. A lot of times, it's a lot of ground meat. Sometimes what I do (if it's pork or chicken or turkey) is I do half meat and half leftover rice or quinoa. I brown the meat and then I mix it with the grain, lime juice, and mint, and then I eat that in lettuce cups or just on its own. If you're doing something like a bolognese, you could do a canned bean. If you're using beef, you could add navy beans or chickpeas. Let's say a pound of beef is $8 a pound, a can of beans is like 79 cents, so do half a pound of meat and a cans of beans."
Travel and expenses for the author were provided by the Colorado Tourism Board for the purpose of writing this story.