How to Make an Affordable Cheese Plate
How to Create a Gorgeous Cheese Plate on a Budget, According to Joanna Gaines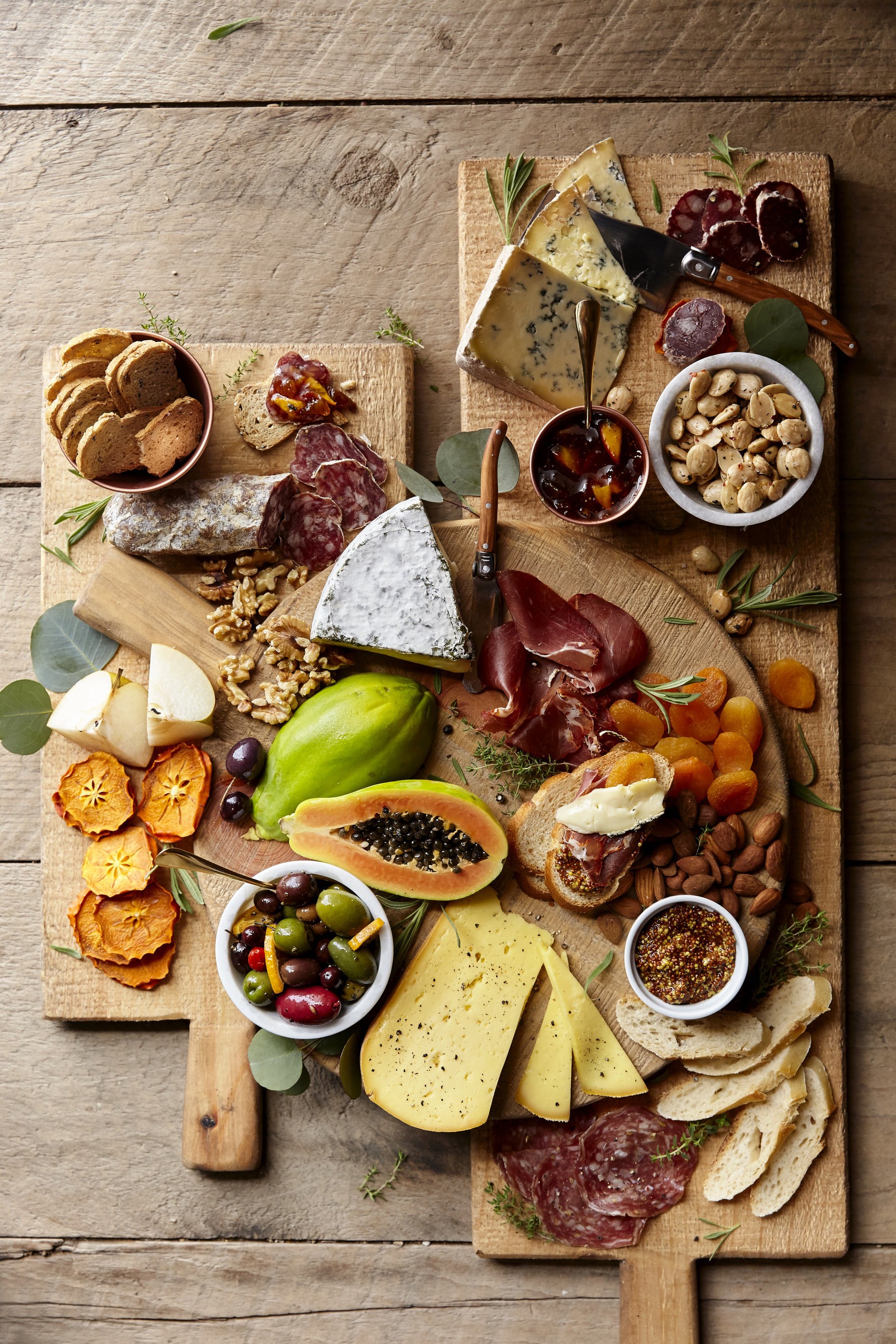 It comes as no surprise that the debut issue of Chip and Joanna Gaines's magazine, The Magnolia Journal, is bursting with inspiration. The first theme of the quarterly publication is hospitality, so in addition to spilling her hosting and hospitality tips, Joanna shares some of her favorite recipes and entertaining must haves. A cheese plate is at the top of the list, and Joanna has plenty of expert tips for creating a gorgeous cheese plate that's both Instagram-worthy and affordable. These are her top three ways to make a stunning spread of cheese and charcuterie without breaking the bank.
Be strategic about your selection of cheeses.
While that block of Parmigiano-Reggiano might be calling your name, don't feel like you have to opt for the best of the best in the cheese section. Choose a variety of cheeses, including affordable kinds like mild cheddar and Swiss. Joanna notes that guests are also less likely to take more of strong cheeses, like blue and goat cheese, so fill out the plate with those as well. Aim for at least one semisoft cheese (like Monterey Jack), one soft-ripened cheese (like brie), and one firm cheese (like cheddar or parmesan).
Cut your meat into thin pieces.
Stretch your purchase of prosciutto and salami even further by cutting the meat into ultrathin pieces so that guests can take several pieces without making much of a dent.
Fill out extra space with bread, dried fruit, and nuts.
Not every inch of a cheese plate has to be filled with cheese or charcuterie. Pick some of your favorite dried fruits, cheap nuts, bread, and crackers to fill out space and allow guests to snack on a variety of offerings. Plus, differences in colors and textures make the board look even prettier.
To get even more tips like this, pick up a copy of the Fixer Upper stars' magazine, on newsstands Oct. 11 for $8.