How to Make Buttermilk
Don't Have Any Buttermilk on Hand? Make Your Own With These 2 Simple Ingredients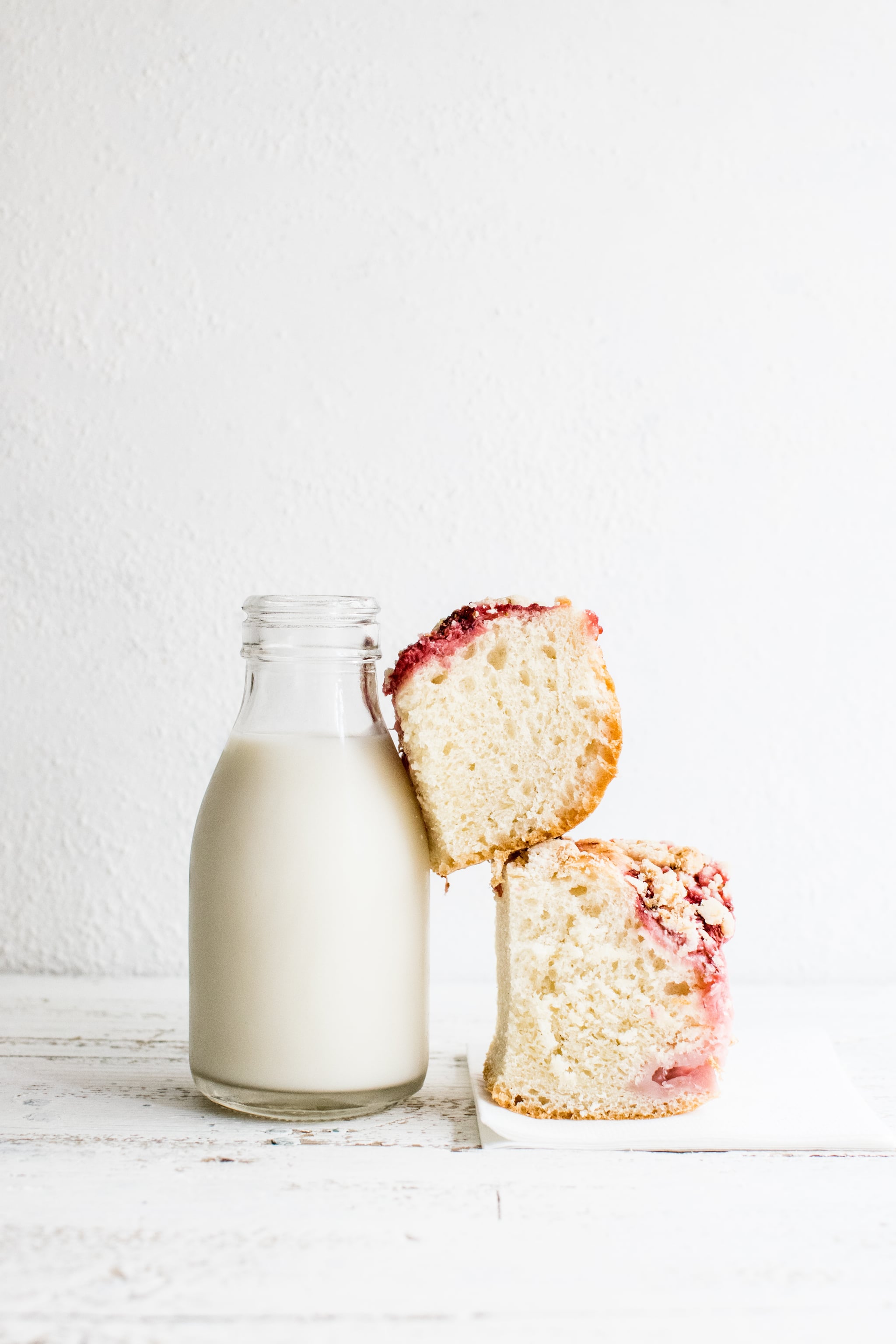 Buttermilk may not be at the top of your shopping list, but it definitely should be. The creamy but sour liquid can do wonders for a recipe — from helping to tenderize chicken prior to frying to adding a little zip to a healthy smoothie. Not to mention, buttermilk is an essential ingredient in many dairy-based salad dressings, coleslaw, and even pancakes. So if you're hankering for some homemade biscuits and buttermilk is nowhere in sight, have no fear. You can make your own with just two common household ingredients: whole milk and lemons.
If you don't have whole milk, two percent percent will do. You can also replace the lemon juice with distilled white vinegar if you don't have citrus in your pantry. The items you will need for set up include a large measuring cup or bowl, a set of measuring spoons, and a whisk or fork to stir the mixture.
Measure out one cup of milk.
Add one tablespoon of lemon juice (or white vinegar) to the milk. Whisk lightly or stir with fork for 10 to 15 seconds.
Let the mixture stand for 10 to 15 minutes at room temperature. This will allow time for the acid from the lemon juice (or white vinegar) to curdle the milk. You will see small bits begin to form in the liquid.
Whisk the curdled milk for 10 to 15 seconds to even out the mixture. The final product won't be as thick and creamy as store-bought buttermilk, but it will perform just as well.
Use your buttermilk immediately, or place the mixture into an airtight container for refrigerator storage. Homemade buttermilk can last up to two weeks in the refrigerator, but memorize the expiration date on the milk carton as an estimate for how long to keep your creation. Remember to shake or stir your refrigerated buttermilk prior to use, as this will reactivate the acid. If you need additional buttermilk, the ratio is always one tablespoon of lemon juice (or white vinegar) to one cup of milk.