How to Make Licorice Wands
How to Make Licorice Wands Like the Ones on Hogwarts Express
As POPSUGAR editors, we independently select and write about stuff we love and think you'll like too. If you buy a product we have recommended, we may receive affiliate commission, which in turn supports our work.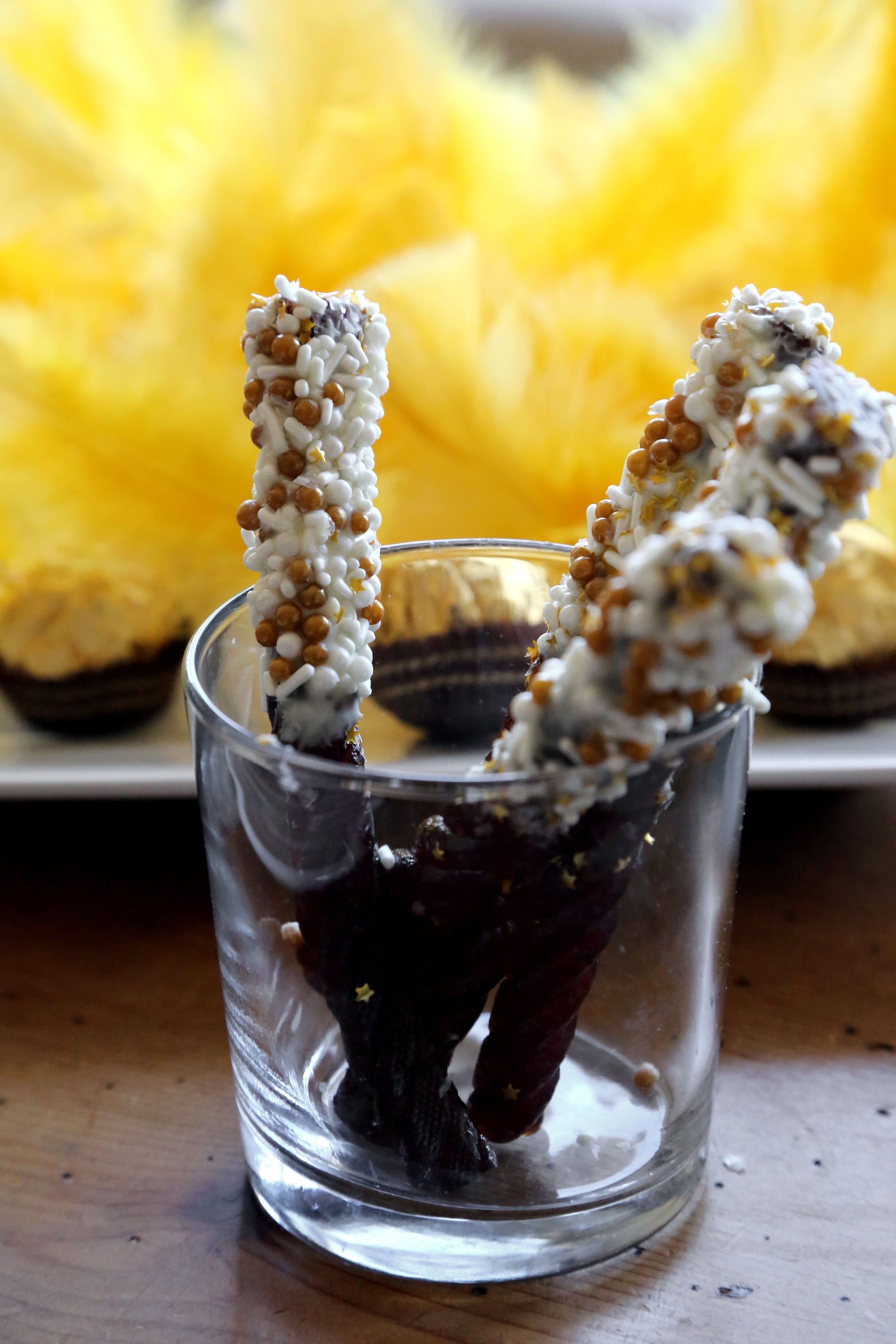 What kid really loves black licorice? That's why, when I imagine Honeydukes licorice wands, I'm apt to think Harry Potter and his friends enjoyed fruit-flavored Twizzlers dipped in white chocolate and loaded with sprinkles. Since having a Harry Potter holiday is on my mind, I created a version that looks Christmassy.
What you'll need: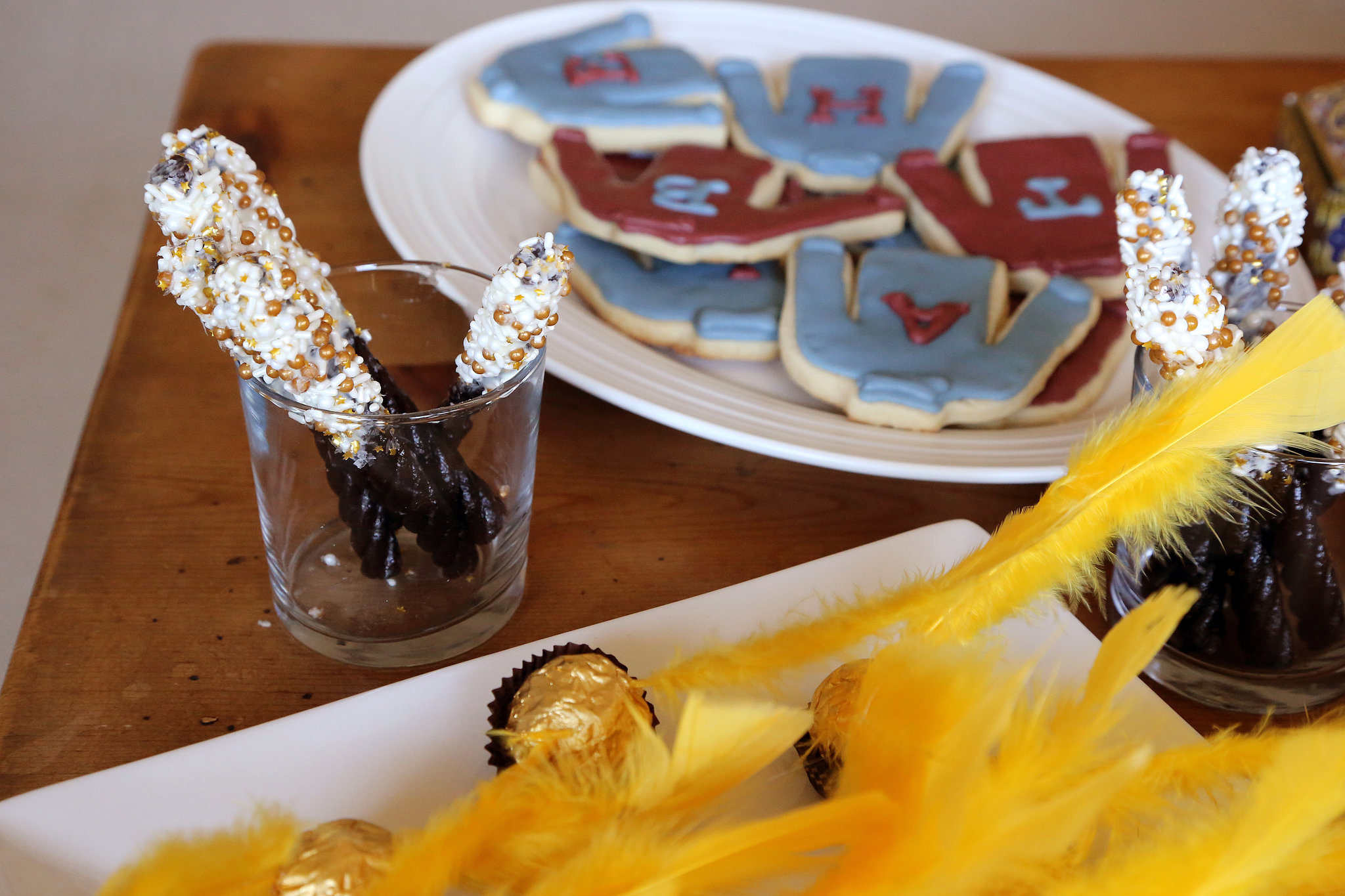 Procedure:
Lay out wax paper, parchment paper, or a Silpat on a sheet tray. Melt chocolate or candy melts according to directions and transfer to a bowl. Mix sprinkles into a bowl.
Dip Twizzlers or fruit rope in white chocolate, tapping against the side of the bowl to remove excess, then dip in the bowl of sprinkles. Lastly, place on lined sheet tray and continue with the rest, spacing each an inch apart. If you want to use less sprinkles, rotate the Twizzer with one hand over the bowl of sprinkles as you lightly dust with sprinkle mix.
Wait for chocolate to harden before serving.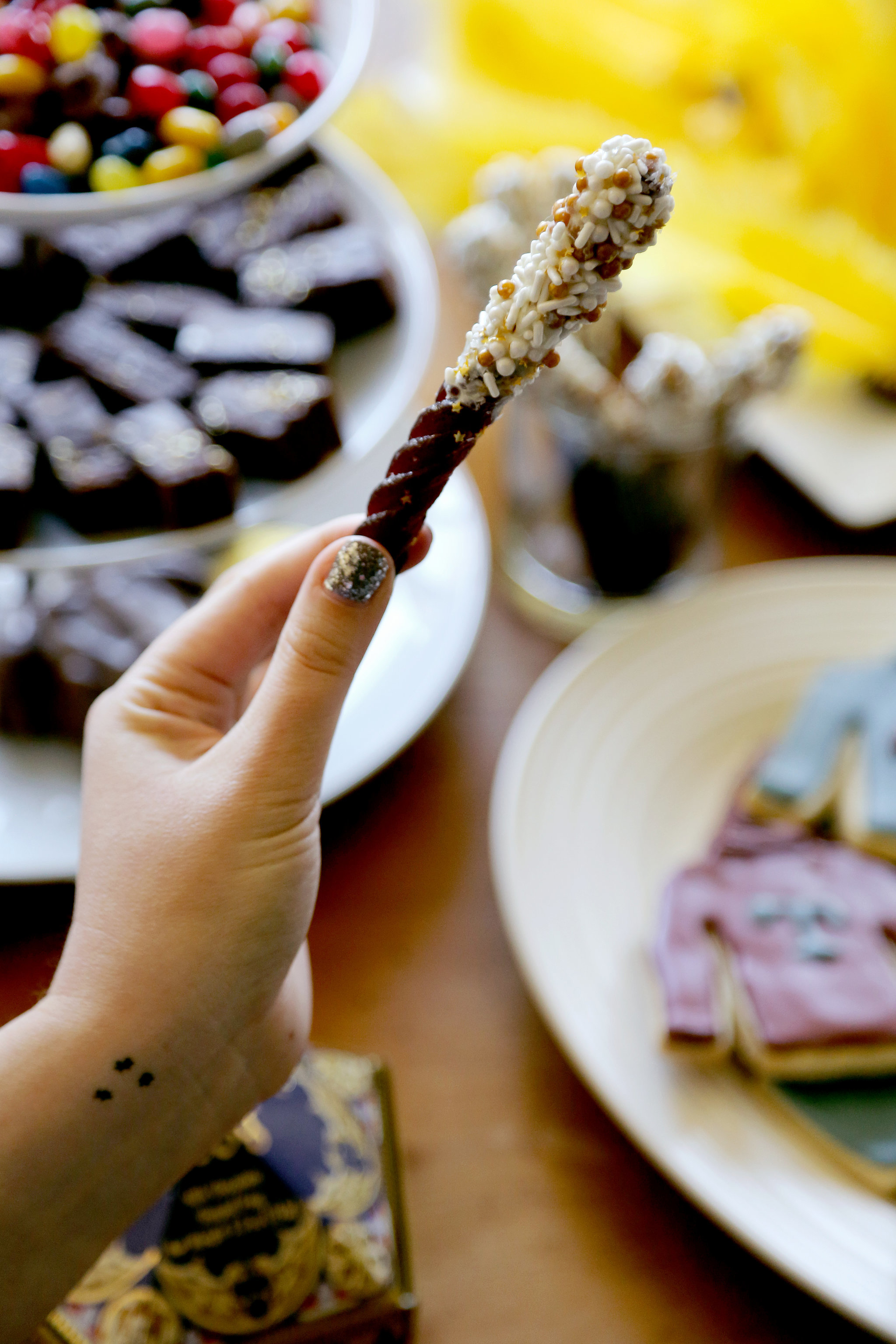 Image Source: POPSUGAR Photography / Anna Monette Roberts