How to Make a Really Good Quinoa Salad
A Choose-Your-Own-Adventure Quinoa Salad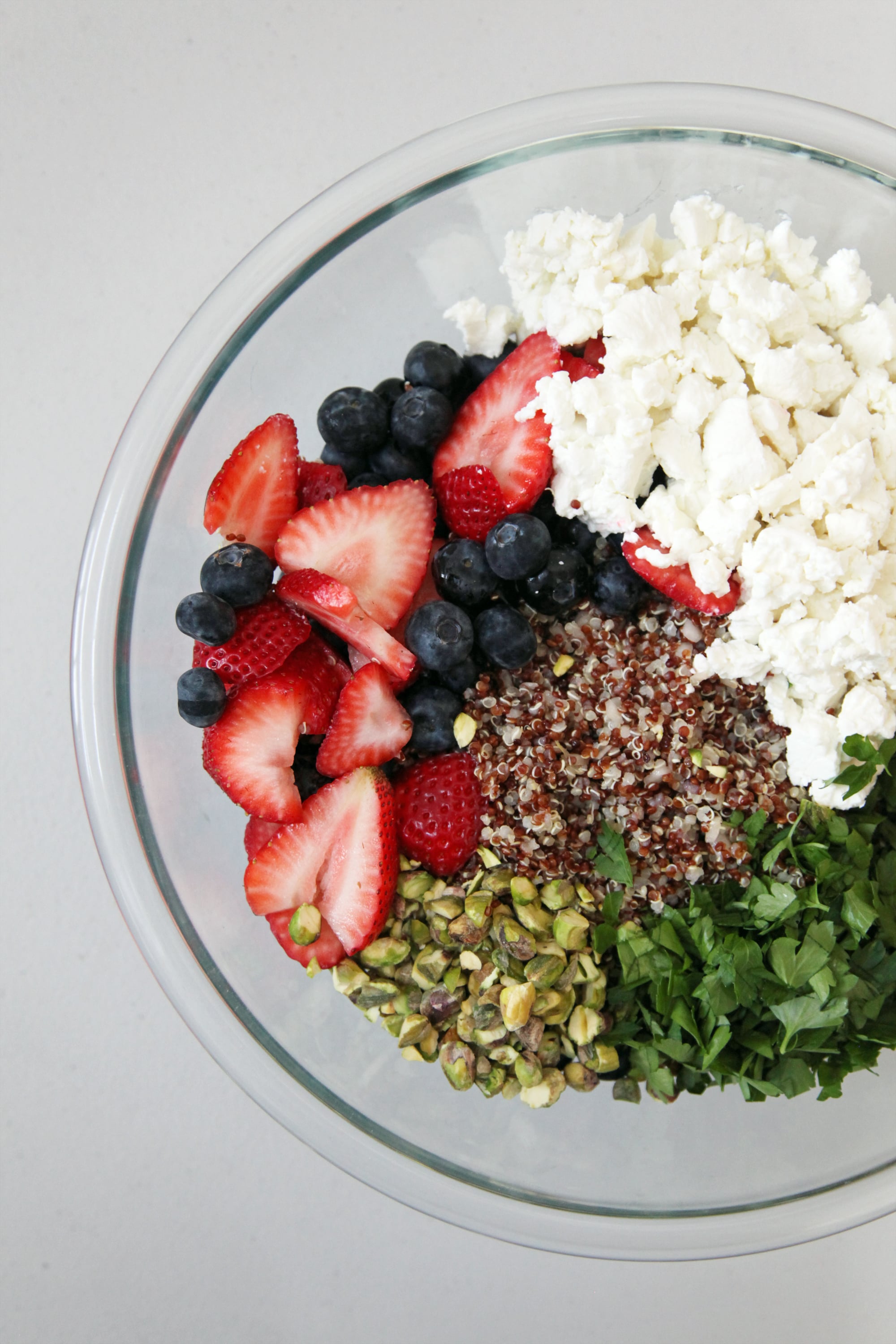 My most asked-for recipe isn't for chocolate-rich brownies, a juicy steak, or a killer cocktail, but rather for this simple yet shockingly good quinoa salad. The secret is, it's less a recipe than a general blueprint for quinoa-salad success. Inspired by this cherry, almond, and feta take — a great place to start if you don't feel like experimenting — it can be adapted to whatever combination of fruit, nuts, cheese, and herbs sounds good to you.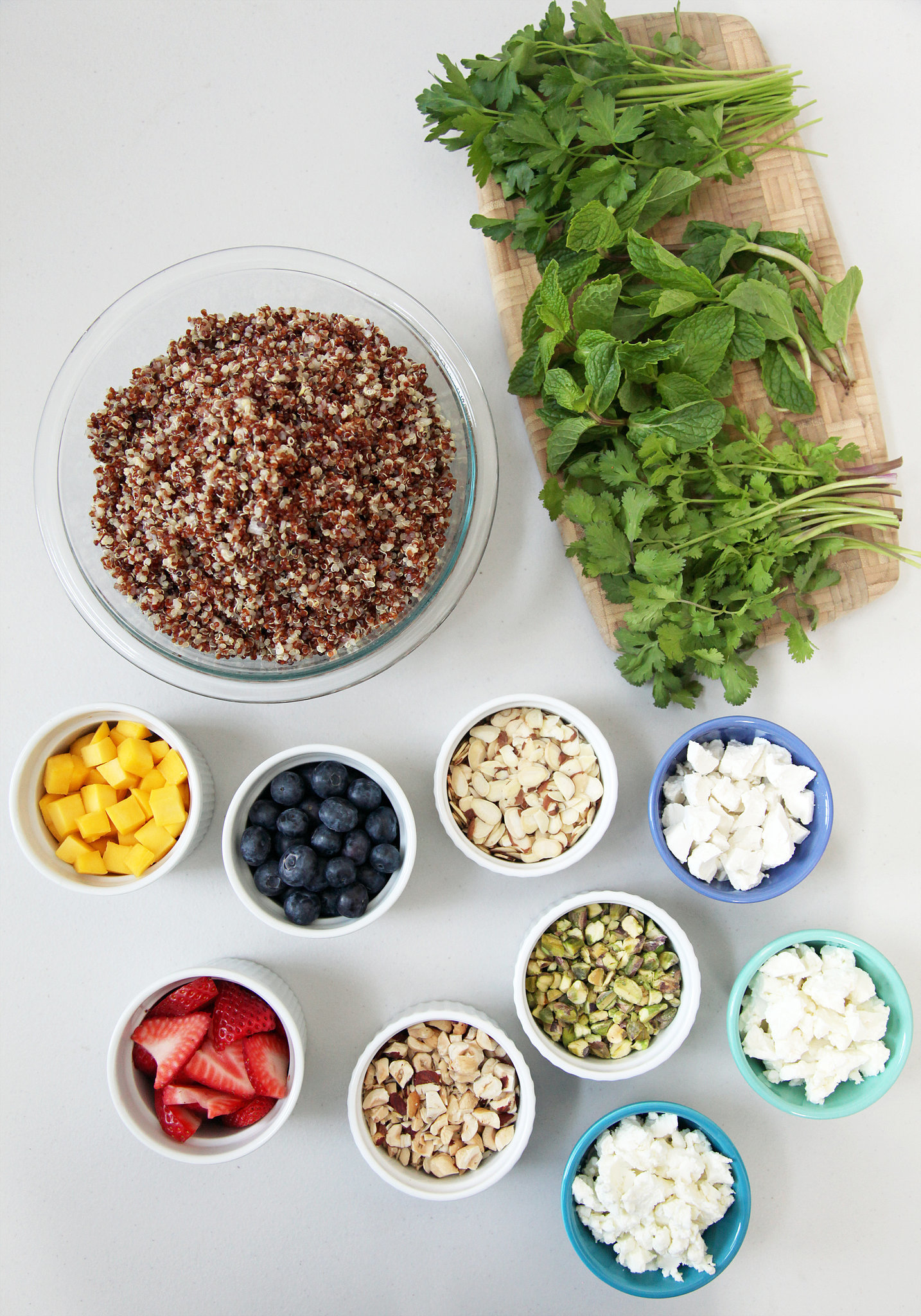 A few things stay constant: the quinoa; the simple, zesty shallot vinaigrette; and the general proportions of ingredients. From there, have fun playing with different combinations of the other elements. A few suggestions for each:
Fruit: Tart and juicy options such as strawberries, blueberries, raspberries, cherries, grapes, mango, or tart apples (Honeycrisp, Granny Smith, etc.), work best.
Cheese: Try crumbly cheeses like feta, goat cheese, or ricotta salata.
Nuts: Pretty much anything goes here; some favorites include almonds, pistachios, and hazelnuts. Just make sure they're toasted!
Herbs: This isn't the time for woody herbs like thyme or rosemary; try parsley, mint, cilantro, or basil.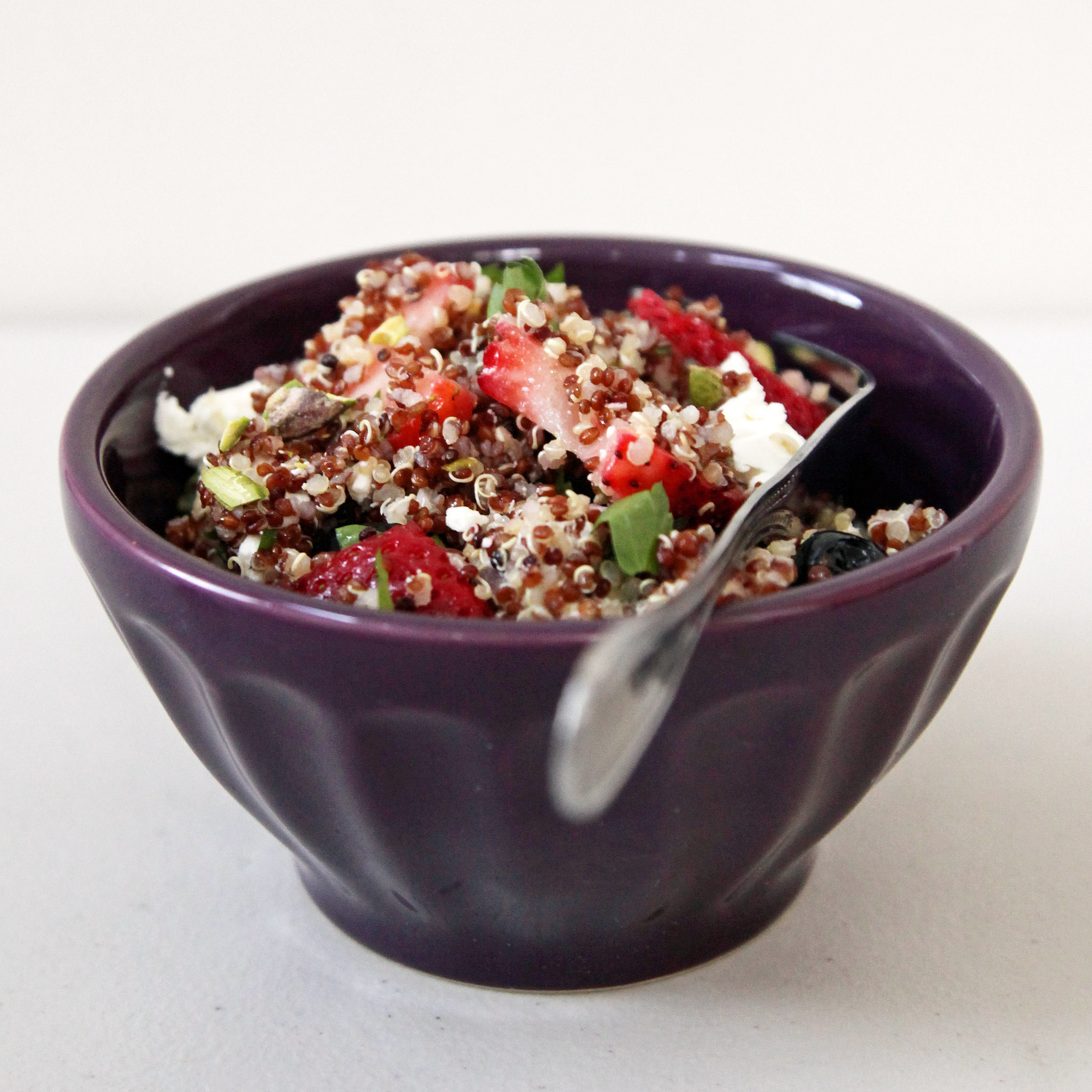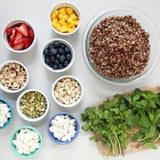 Ingredients
Kosher salt
2 cups quinoa
3 tablespoons minced shallot
3 tablespoons red wine vinegar
4 tablespoons olive oil
2 cups diced or thinly sliced fruit
1/2 pound crumbly cheese, crumbled
1/4 cup toasted nuts, chopped
1/2 cup herbs, roughly chopped
Directions
Bring a large pot of generously salted water to a boil. Meanwhile, add the quinoa to a fine-mesh strainer, and rinse thoroughly under cool water. Add the quinoa to the boiling water, and cook for 6 to 8 minutes, or until the quinoa is just barely al dente. Strain it using a fine-mesh strainer.
Add an inch of water to the quinoa pot, set the fine-mesh strainer (with the cooked quinoa still in it) inside the pot; make sure the quinoa doesn't touch the water. Cover with a dish towel and the pot's lid, turn the heat up to high, and steam for 3 to 5 minutes, or until the quinoa is tender and no longer waterlogged. Turn the quinoa out into a large mixing bowl, and fluff it up with a fork.
Whisk together the minced shallot, red wine vinegar, olive oil, and 1/2 teaspoon salt.
Drizzle the dressing over the warm quinoa; add the fruit, cheese, nuts, and herbs; toss to combine. Season to taste with salt.
Serve at room temperature.
Information
Category

Salads, Main Dishes

Cuisine

North American

Yield

4-6 servings
Image Source: POPSUGAR Photography / Nicole Perry