How to Pair Wine With Asparagus and Artichokes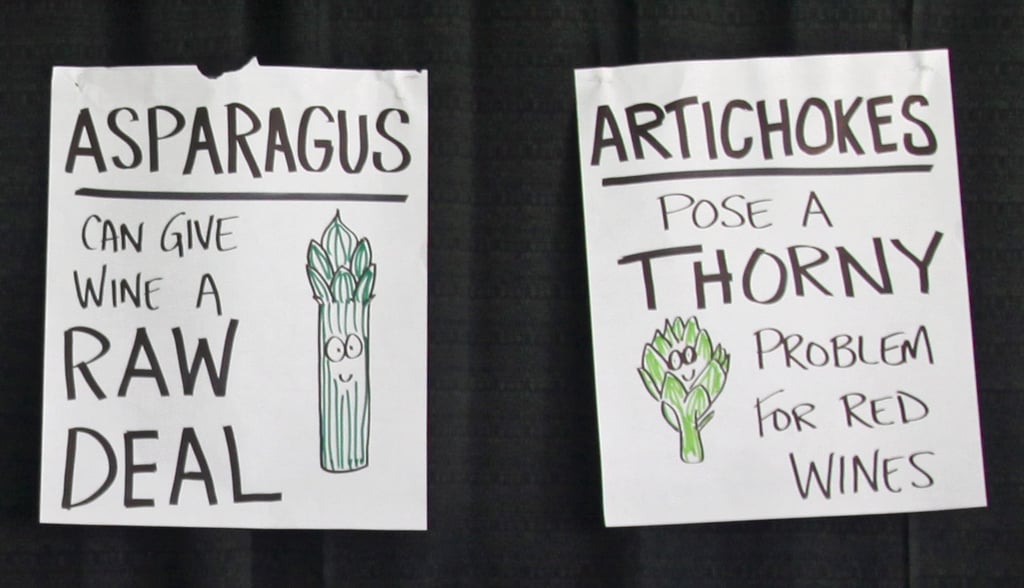 Photo: Nicole Perry
Grassy, lean, and green, asparagus and artichokes are notorious for being two of the most challenging foods to pair with wine; thankfully, sommelier Marnie Old has a few tricks up her sleeve. At her wine-pairing seminar at the Food & Wine Classic in Aspen, she explained that "artichokes and asparagus can cause problems, but they're not problems we can't solve." Before we get into specific strategies, consider Old's top-line strategy for pairing food with wine: when in doubt, pair like with like. In other words, sip on crisp wines when supping on high acid foods, sweeter wines with desserts, and bold options with robust dishes.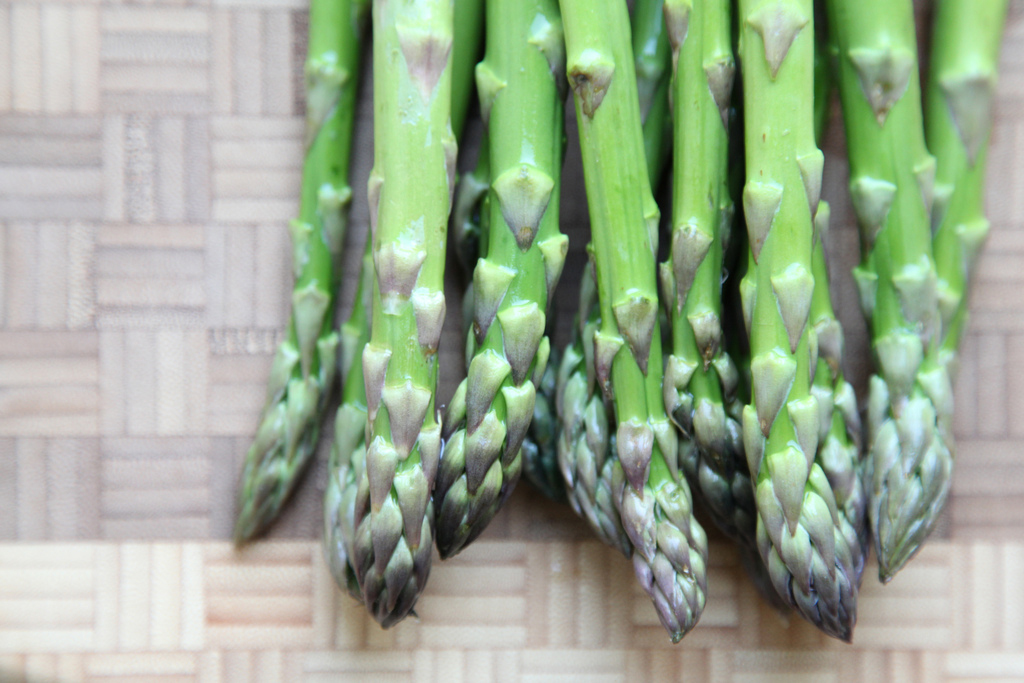 Photo: Nicole Perry
How to Pair Wine With Asparagus
Asparagus's distinct vegetal odor may be what many love about it, but it's this same compound that makes pairing wine with the snappy stalk such a challenge. When asparagus is served raw, steamed, or blanched, this compound is prone to "strip the nuance from the wine" by overpowering its own complex olfactory notes. Old's solution is simple: break down or reduce the culprit compound.
To do this, cook asparagus further by grilling, broiling, or roasting it, as heat breaks down the problematic compound and reduces the clashing effect. This expands pairing options to include richer whites like creamier Chenin Blancs and Chardonnay. If you're hell-bent on enjoying a glass of wine alongside an asparagus salad, she suggests generously spritzing the dish with lemon juice or another acid, then pairing it with a mouth-puckering wine like a lean, Austrian Gruner Veltliner.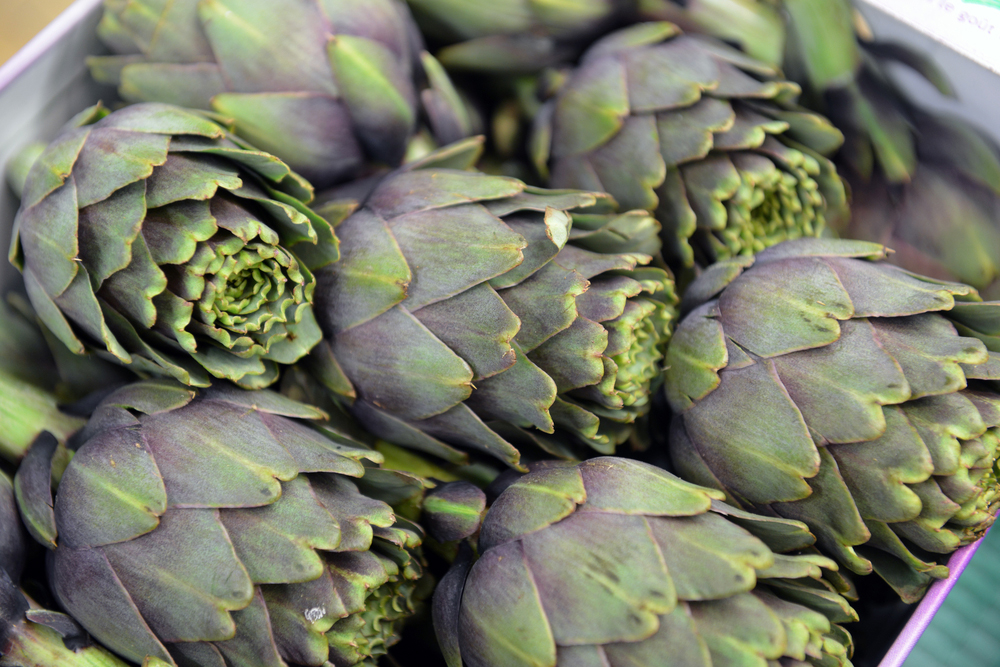 Source: Shutterstock
How to Pair Wine With Artichokes
Like asparagus, artichokes also possess a distinct chemical compound that affects their flavor — something that makes people as afraid to pair artichokes with wine as they are fearful of cooking them. But because of their more robust flavor, artichokes can play nice with a glass of red wine, given that the pairing choice is made astutely. For "barely cooked vegetables" like steamed artichokes, she suggests trying a young, fresh, unoaked red like Beaujolais.
Blessed with a bounty of artichokes, and craving a bigger red wine like a Cabernet Sauvignon? Hope isn't lost! Employ one of Old's other pairing strategies, adding wine-friendly ingredients like salt and fat, as "fat is one of the few foods that makes everything taste better." In the case of artichokes, the addition of salty, fatty cheese — like in spinach artichoke dip — makes for a stellar pairing with heavier reds.