Jack in the Box Croissant Donut Review
Is the New Jack in the Box Cronut Knockoff a Cro-Not?
Today Jack in the Box launched new breakfast items starring two major food trends of 2013-14: the cinnamon-sugar Croissant Donut ($0.89) and the Grande Sausage Burrito ($3.49) with creamy sriracha sauce. I had to know if these items did the trends justice and if they pleased my taste buds more than Taco Bell's breakfast menu.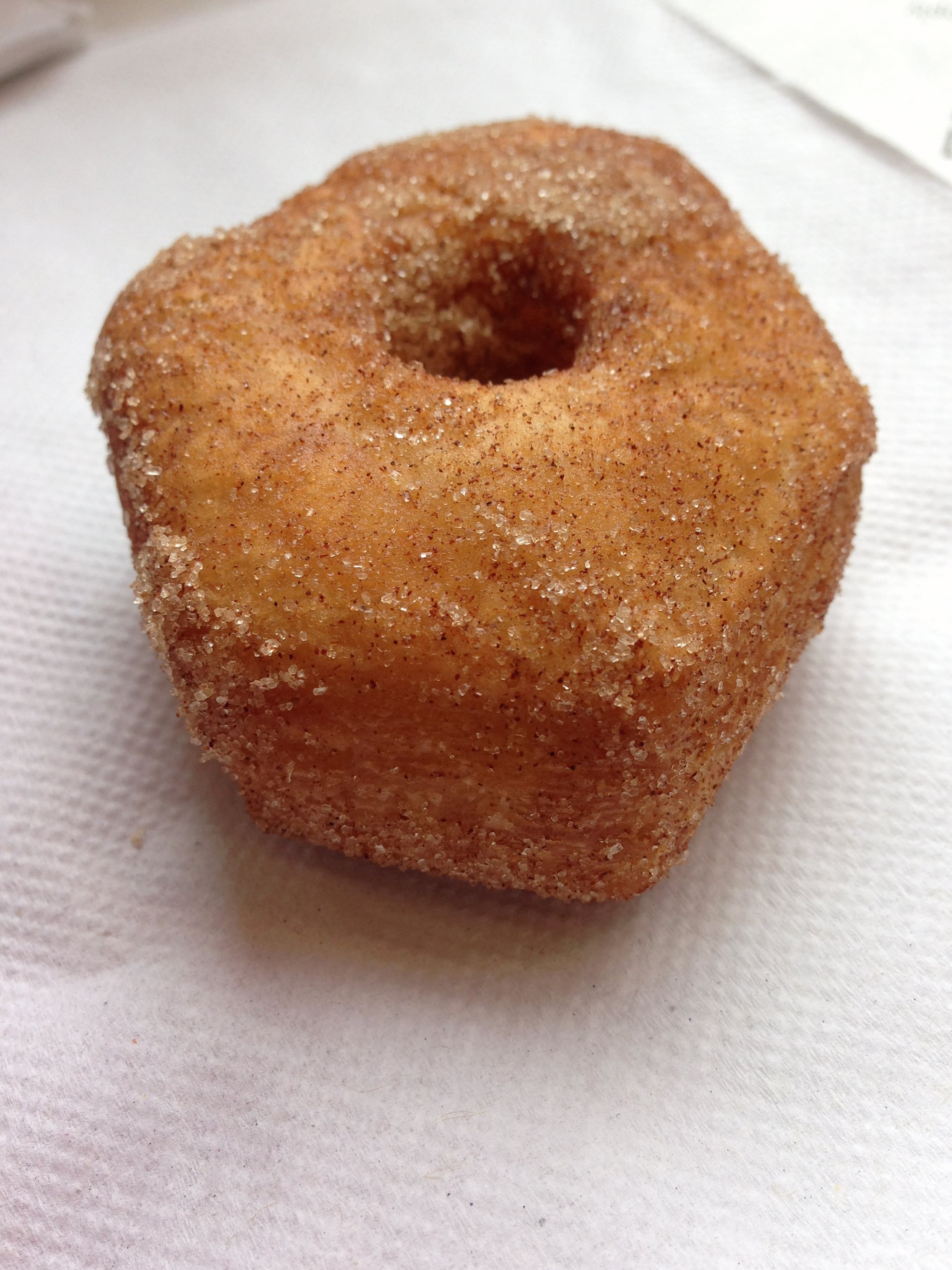 Croissant Donut
Though it's been well over a year since the Cronut made headlines, Jack in the Box is just now releasing its knockoff version. When I opened the bag, I was surprised to see a teensy little doughnut. However, the cinnamon-sugar coating and enticing aroma made me forget about the size.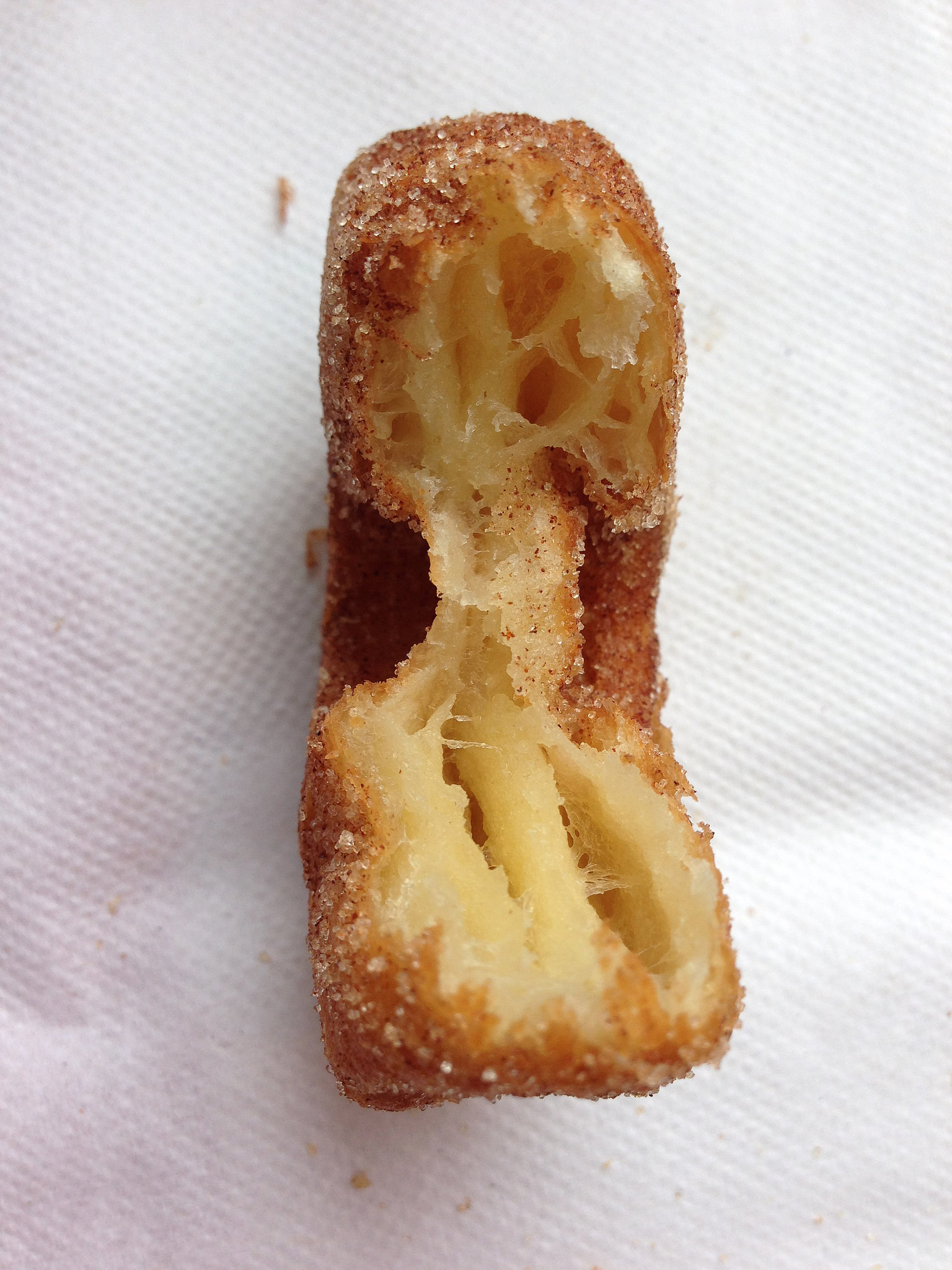 Though the outside appeared to be a doughnut, the inside revealed all the flaky croissant layers. The texture was moist and slightly gooey on the inside and fluffy and doughnut-like on the outside. I ended up eating the whole thing and wishing I had opted for the three-pack. Though this is no Cronut, it's still delicious, and I could find myself wanting to order this on a road trip or for a late-night snack.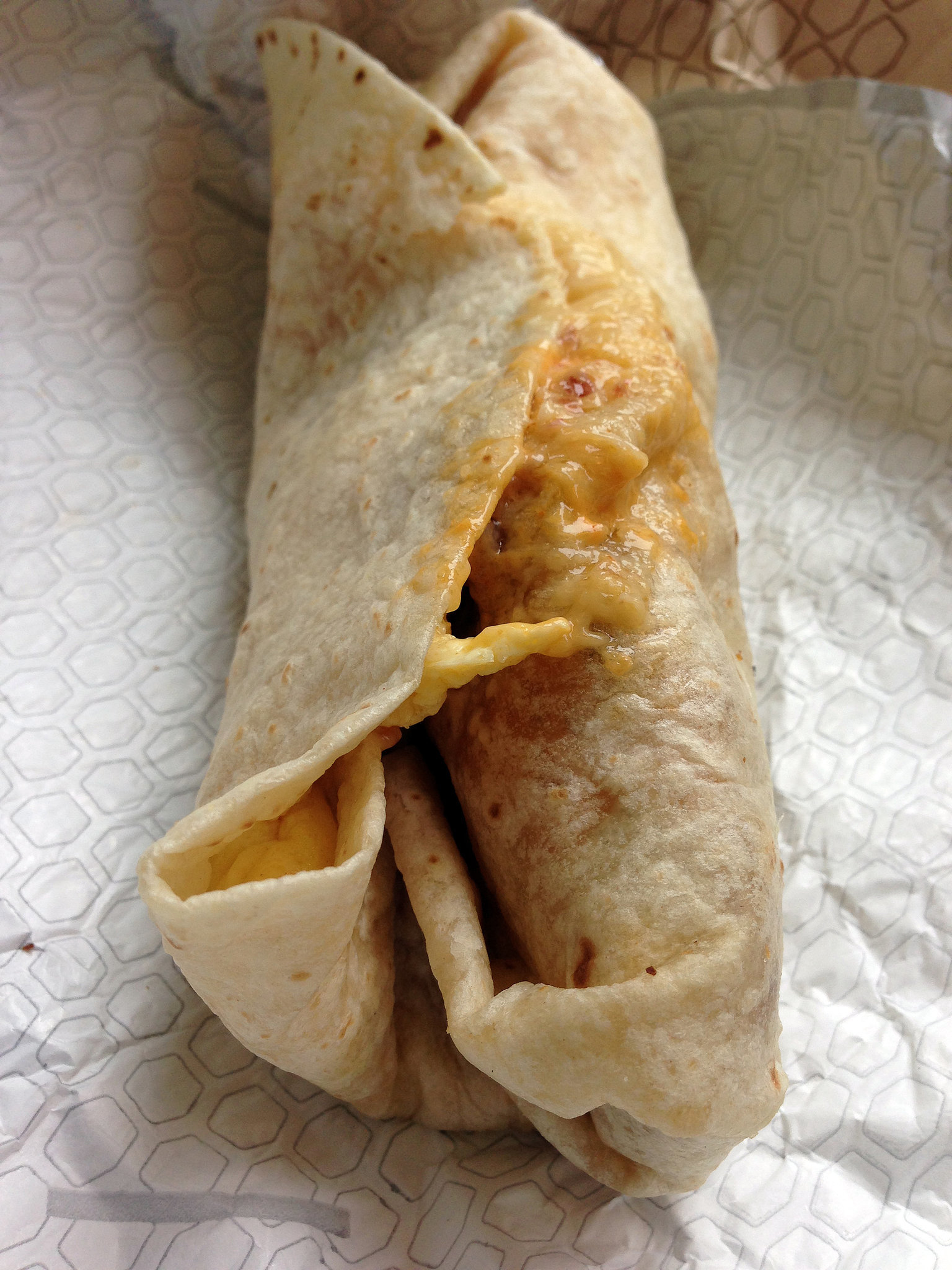 Grande Sausage Burrito
The first thought that popped in my head when I unwrapped the foil packaging was, "Oh no. This is like the real-life version of Frozen Mexican Dinner." The burrito was stuffed to the point that it wasn't even fully wrapped. The tortilla, although fresh and salty, was the only good part about this burrito. Inside, the burrito housed cups' worth of grease, making everything taste like old frying oil. The round sausage patty had a strange rubbery consistency and fit awkwardly inside the burrito. The hash browns were completely soggy. The scrambled eggs were fluffy, but all was lost due to the fact they were saturated in oil. The creamy sriracha sauce didn't even taste sriracha-y or spicy. I took one bite and wished it was an AM Crunchwrap. The end.
In conclusion, go to Taco Bell for the savory breakfast, but hit up Jack in the Box for dessert, because those Croissant Donuts are pretty damn tasty.