Kristen Bell's William-Sonoma Spatula
Kristen Bell's Slow-Cooker Sloth Spatula Is Supporting a Great Cause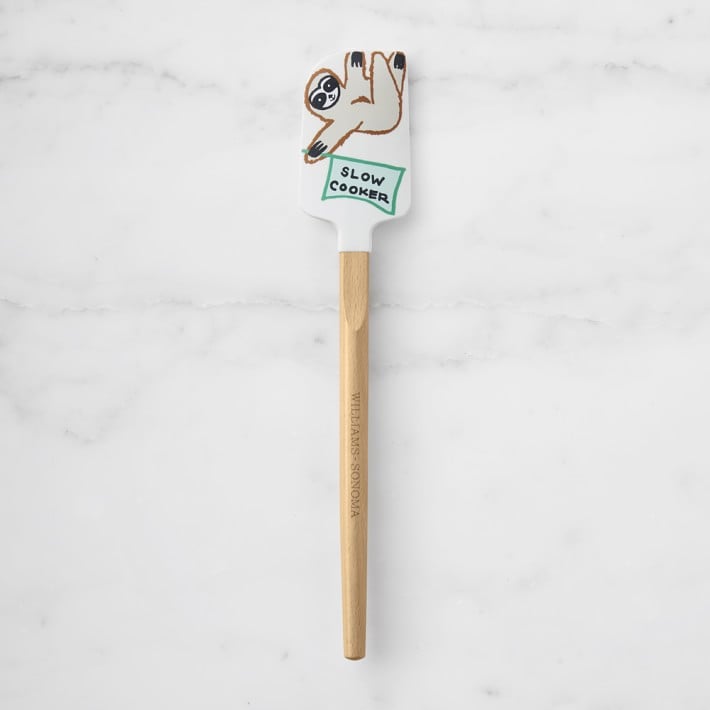 Kristen Bell, along with a handful of other celebrities like Ayesha Curry, Giada De Laurentiis, Questlove, and Alton Brown, has teamed up with No Kid Hungry and Williams-Sonoma to design spatulas ($13 each) that support a great cause. Thirty percent of the proceeds will go toward No Kid Hungry, a nonprofit aiming to end childhood hunger in America, and Williams-Sonoma will donate an additional $5,000 on behalf of the celeb whose spatula sells out first.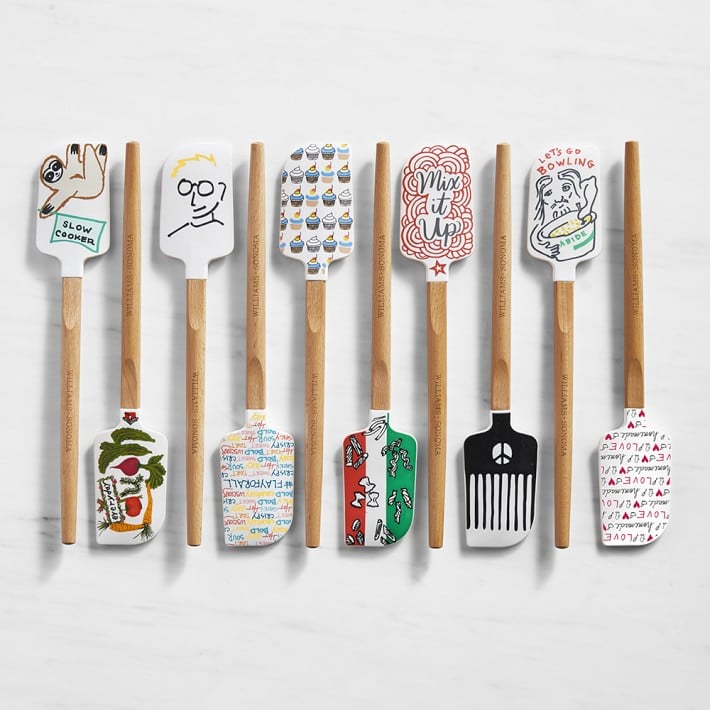 In case you're concerned, like me, about all the colorful designs peeling off or wearing away quickly, be assured these are high-quality $13 spatulas. They should last you nearly a lifetime as they are made from a heat-resistant BPA-free silicone that won't chip, crack, or absorb funky food odors. I really need one of Kristen Bell's sloth slow-cooking spatulas. Then again, I'm eyeing Questlove's iconic Afro pick spatula too. In all honesty, they are all so thoughtfully crafted! Which one is your favorite?
Which spatula design is your favorite?