Mario Batali's Butterscotch Pie Recipe
Mario Batali's Butterscotch Pie Is the New Dessert Tradition You'll Want to Start
POPSUGAR is excited to present the first online look at this butterscotch pie recipe from Mario Batali's Big American Cookbook.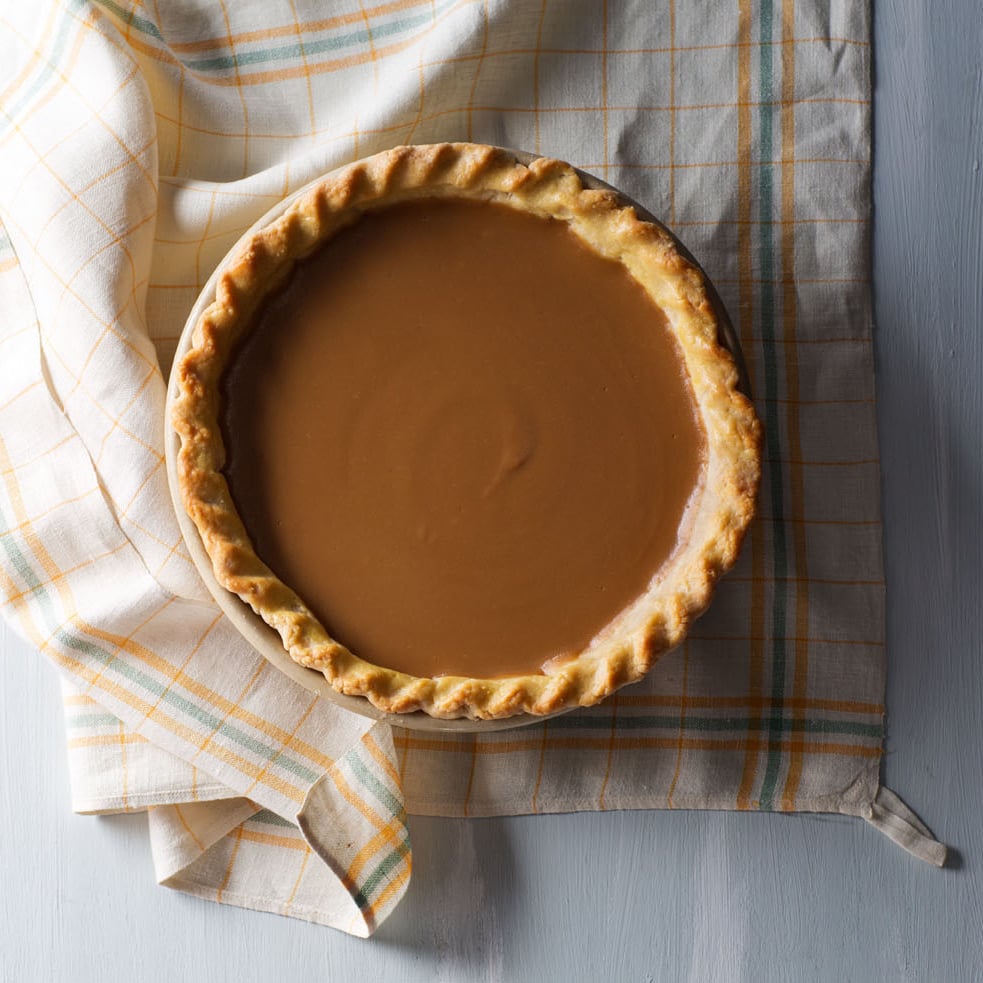 A staple in the Amish kitchen, this pie has a list of ingredients similar to the Hoosier Sugar Cream Pie, with egg replacing most of the cornstarch. It would be typical to top with either a meringue or a dollop of whipped cream.
I might serve this with a wee glass of "Southern" whiskey made at the secret distillery in Lawrenceburg, IN. Sssssshhh!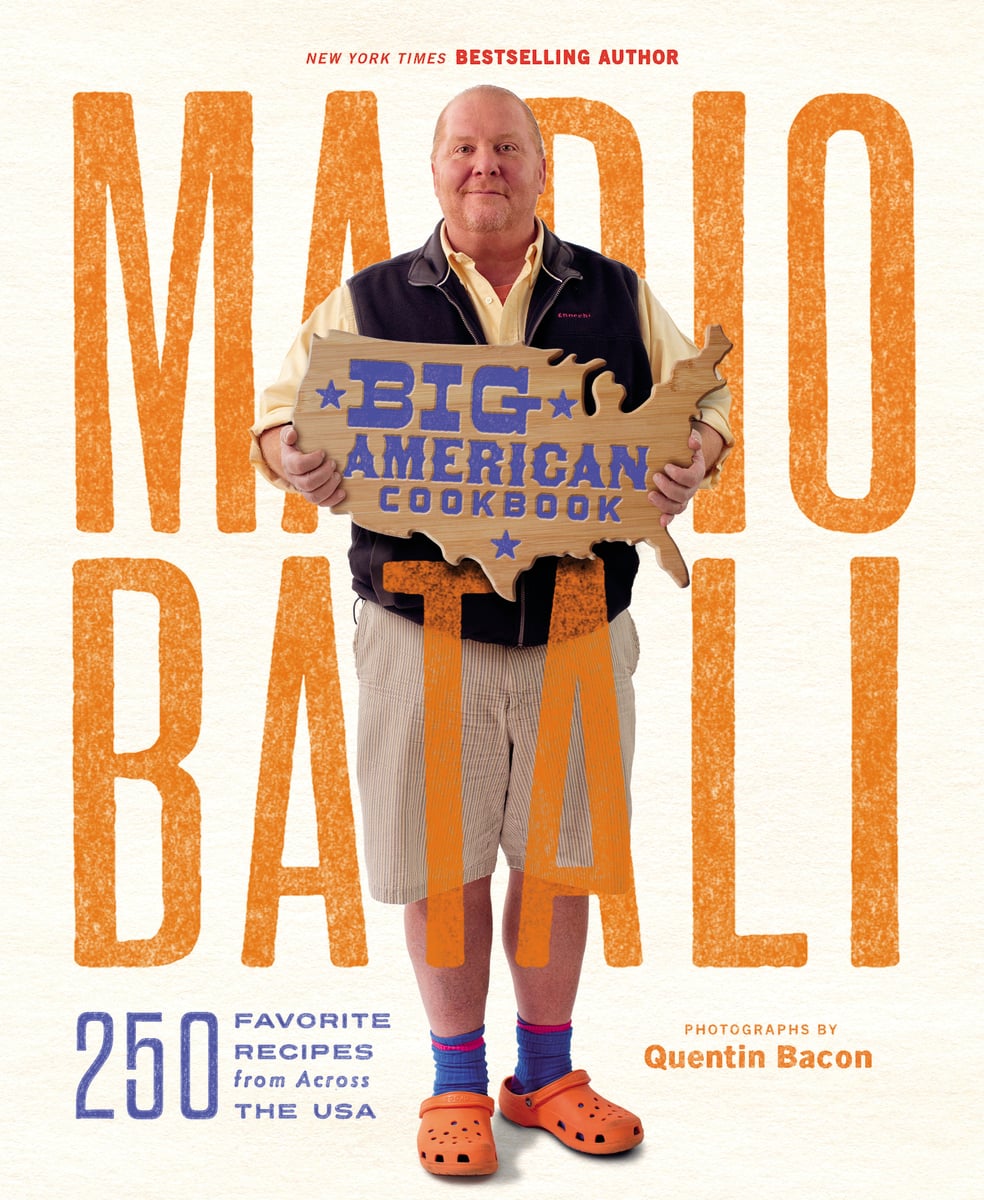 Ingredients
Basic pie crust:
3 1/2 cups all-purpose flour
1 teaspoon kosher salt
1/2 teaspoon baking powder
1 1/2 cups (3 sticks) very cold unsalted butter, cut into small cubes
1/2 cup ice water, or more as needed
Butterscotch pie:
1/2 recipe basic pie crust
2 cups milk
2 tablespoons all-purpose flour
1 tablespoon cornstarch
2 large egg yolks
4 tablespoons unsalted butter
1 cup firmly packed dark brown sugar
Directions
For basic pie crust: In a large bowl, combine flour, salt, and baking powder. Add the butter and toss to coat in the flour, then mix with a pastry blender — or the back of a fork, though that will take longer — until the butter is cut into tiny bits and incorporated through the dough. Add 6 tablespoons of the ice water and mix in until the dough just comes together, adding more water a tablespoonful at a time, if necessary. (The ingredients can be mixed in a food processor, but should be done in two batches.)
Dust a work surface with flour and turn the dough out of the bowl. Cut it in half and form 2 discs. Dust them with more flour, then wrap in plastic wrap and refrigerate for at least 2 hours or up to 2 days.
When ready to roll out the crust, dust your work surface and use a rolling pin to roll out the dough to at least 12 inches across. Carefully line a pie pan with the dough and cut away any excess hanging over the sides. Refrigerate the crust until ready to fill. The second disc can be used for another pie or as a top crust in double-crusted pies.
For butterscotch pie: Preheat the oven to 400°F. Prebake the pie shell for 12 minutes, until the crust on the rim has browned.
In a bowl, combine the milk, flour, and cornstarch. Whisk in the egg yolks until incorporated.
In a medium saucepan over medium-high heat, melt the butter, then add the sugar and heat until the sugar softens and melts into the butter. Off the heat, slowly whisk in the milk mixture. Put back over medium heat and cook, whisking, until it is smooth. Cook for 5 minutes longer, until the mixture begins to thicken.
Pour the mixture into the prebaked pie crust and refrigerate for at least 3 hours before serving.
Information
Category

Desserts, Pies/Tarts

Cuisine

North American

Yield

6-8 servings