McDonald's Discontinues Hi-C Orange
Forget Szechuan Sauce, the Internet Is Rallying For McDonald's to Bring Back Hi-C Orange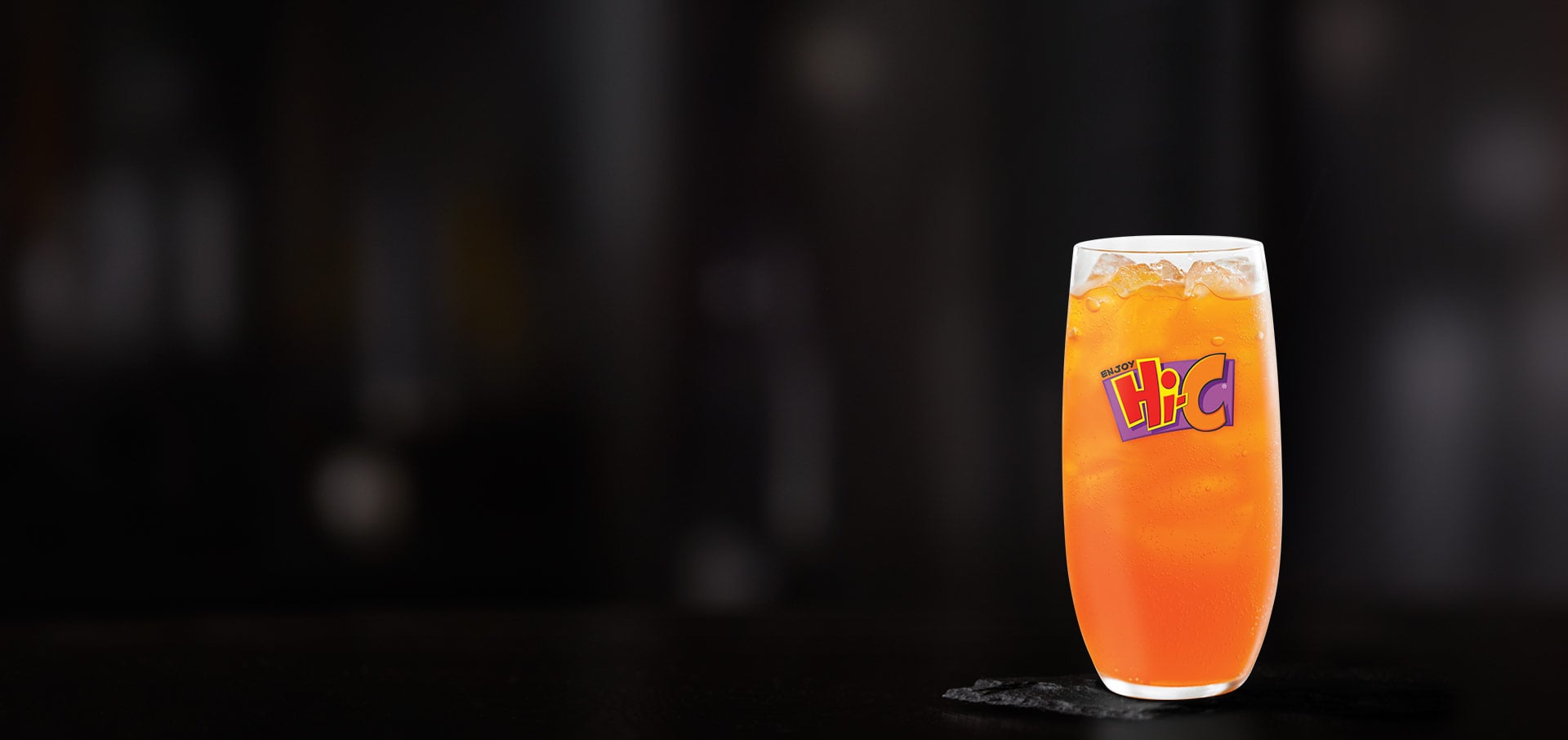 Hey, McDonald's, we've got a bone to pick. In July 2017, our favorite childhood drink and secret adult guilty pleasure was discontinued from menus nationwide. The beloved Hi-C Orange soda was phased out as of May 1, 2017, leaving us sad and parched, and leaving our Happy Meal without its long-time liquid partner. While we do appreciate the effort of assuaging our emotions by replacing the bubbly citrus drink with the Sprite Tropic Berry, we're just ready to welcome the Hi-C back into our lives.
We let our emotions go a few months ago, but now that McDonald's officially brought back the infamous Szechuan Sauce (for a limited time), it must be time to bring back the Hi-C, right?! Back in April of last year, we reported that in a memo addressed to employees, McDonald's was said to be replacing the drink with a "new core beverage" because of a new partnership with Coke, but Hi-C Orange Lavaburst will forever remain in our hearts.
Still pissed? Salty? Thirsty? Don't worry, you're not alone. Twitter users felt the same way, some still longing for those orange bubbles, and others ready to swap their Szechuan Sauce for the Hi-C. Check out the hilarious reactions below.
The Szechuan Sauce was fun but highly overrated. HI-C Orange would have been better to bring back. What do you say @McDonalds, bring back Hi-C!?!

— Brando (@aBostonGuy) February 27, 2018
@kingsleyyy @McDonalds Wait till I see you in the streets Ronald McDonald. pic.twitter.com/VcvjKaiyr5

— spicy doggo (@effing_fabulous) April 28, 2017
I haven't yet 😭😭😭 please @McDonalds bring it back 😭😭😭😭😭 you are bringing that weird sauce! Just throw in the Orange Hi-C!

— Alyssa Muysken (@alyssa_muysken) February 25, 2018
When is @McDonalds going to come to their senses and bring back Orange Hi-C?? 🤔

— David Shepard (@Sh3P_) February 28, 2018
petition to bring the orange hi-c back to mcdonalds!!!!

— morgannnn🌻 (@morganlenderink) February 24, 2018
OTHER PEOPLE WANT THE ORANGE HI-C BACK AS WELL. I HATE SODA AND IT WAS THE ONLY OPTION I LIKED THERE. @McDonalds BRING IT BACK DAMMIT.

— kam (@PatsKam) February 28, 2018