Where Can I Find McDonald's Szechuan Sauce?
McDonald's Is FINALLY Bringing Back Szechuan Sauce, and We'll Take 100, Please!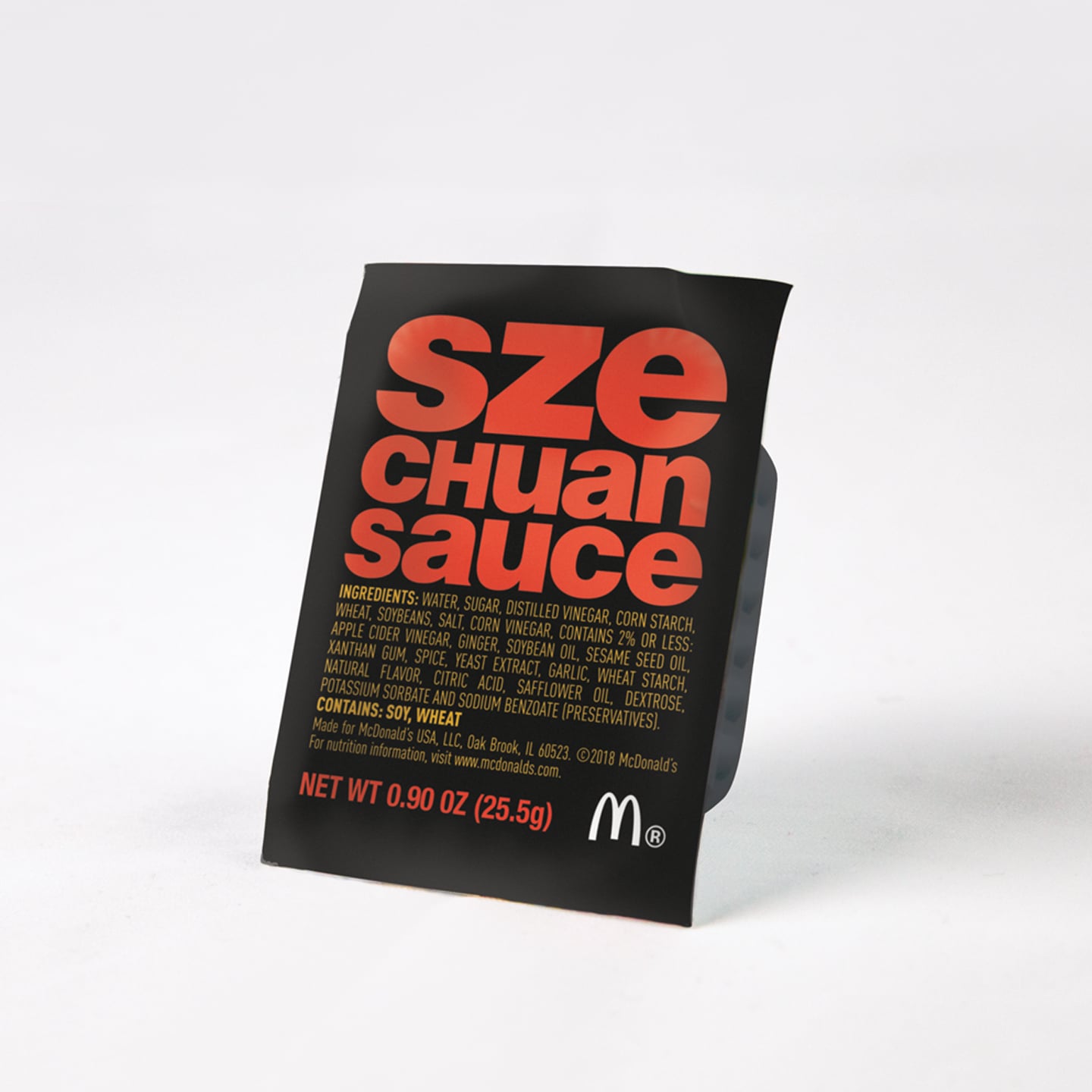 The McDonald's Szechuan sauce saga has been a long, exhausting journey, and it's finally coming to an exciting close. McDonald's is actually (truly!) reintroducing its discontinued Szechuan sauce, and is answering all your burning questions about what exactly happened to it. On Monday, Feb. 26, 20 million packets of Szechuan Sauce will be distributed across every restaurant in the US, meaning you can get your fix while supplies last. To reiterate just how big of a deal this is, McDonald's will celebrate the return with a three-part podcast series called The Sauce, which you can actually listen to on Apple and Google Play.
We never thought we'd live in a world with a real podcast about a McDonald's condiment, but 2018 has proven us wrong. Prepare your taste buds for this epic moment, and plan on ordering a lot of chicken nuggets or Buttermilk Crispy Chicken Tenders for dipping.
Image Source: McDonald's