New Starbucks Pumpkin Spice Coffees 2017
Yes! Brand-New Starbucks Pumpkin Spice Goodies Will Be in Grocery Stores Soon!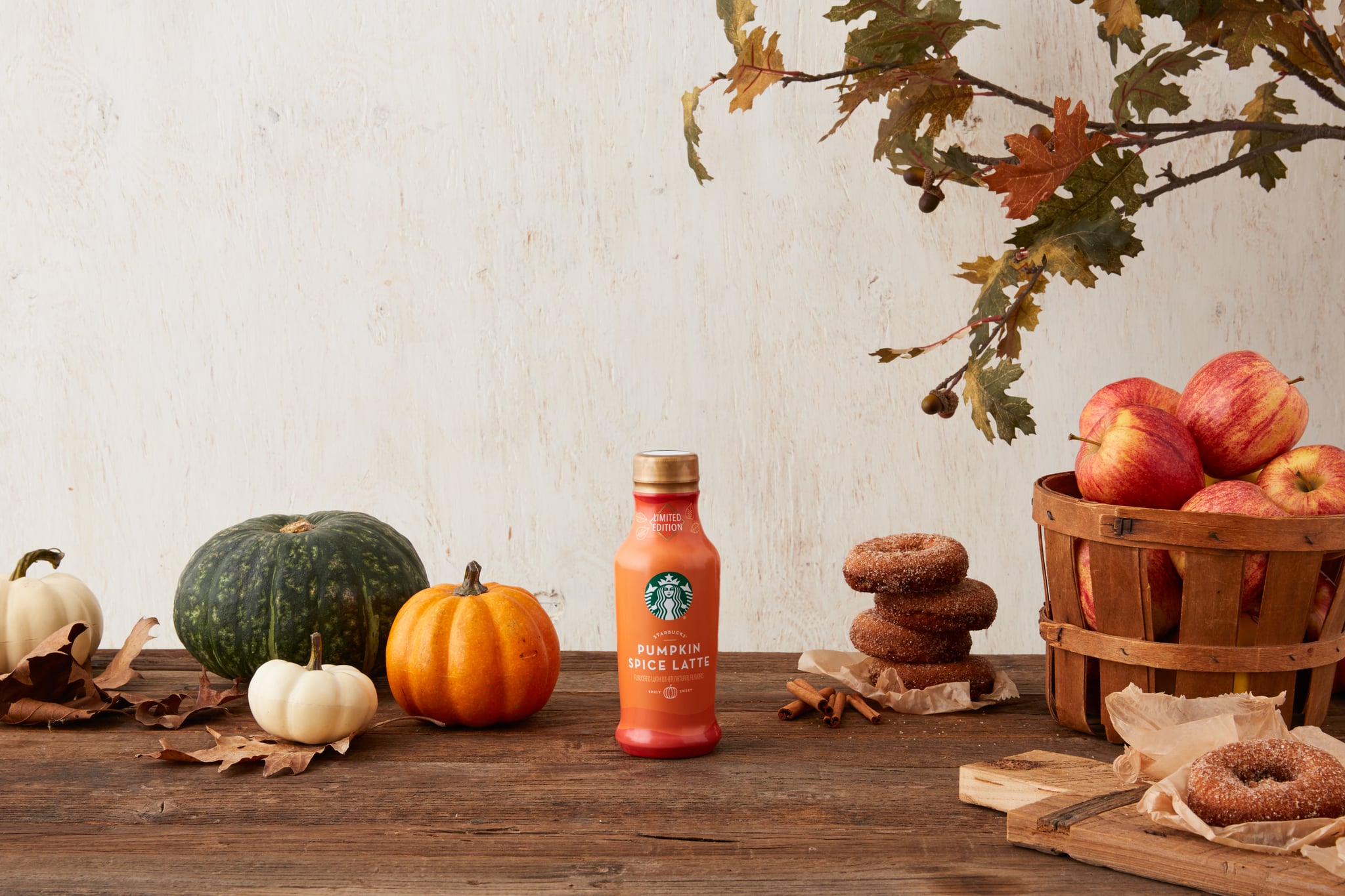 Starbucks wants everyone to forget about Summer and embrace the impending Fall months, and to do that, it's already rolling out pumpkin spice products in grocery stores. Yes, I am serious. Brand new for this season are the ready to drink Pumpkin Spice Latte and Pumpkin Spice Flavored Ground Coffee. Both options will be available at your local grocery store starting later this month.
The new Pumpkin Spice Latte is just like what you'll find in coffee shops — coffee with cinnamon, nutmeg, and clove spices, and milk. Earlier this year, Starbucks launched the bottled iced latte line that it continues to add to seasonally, so naturally PSL would be a wise choice for the collection.
The ground coffee, like the latte, will have the same flavor notes — pumpkin, cinnamon, and nutmeg — and is the lightest roast Starbucks offers. In addition to the brand-new pumpkin goodies, grocery stores will also carry returning favorites like Starbucks Pumpkin Spice Caffe Latte K-Cup Pods, Starbucks Iced Espresso Classics Pumpkin Spice Latte, Starbucks Via Instant Pumpkin Spice Latte, and Starbucks Pumpkin Spice Frappuccino Chilled Coffee Drinks.
So while we don't know yet when the real-deal PSL will be back in Starbucks stores, we do know we can get our hands on the next best thing in grocery stores very soon . . . who's excited?
Image Source: Starbucks