Olive Garden Cookie Butter Cake
Olive Garden's New Cake Takes Your Love of Cookie Butter to the Next Level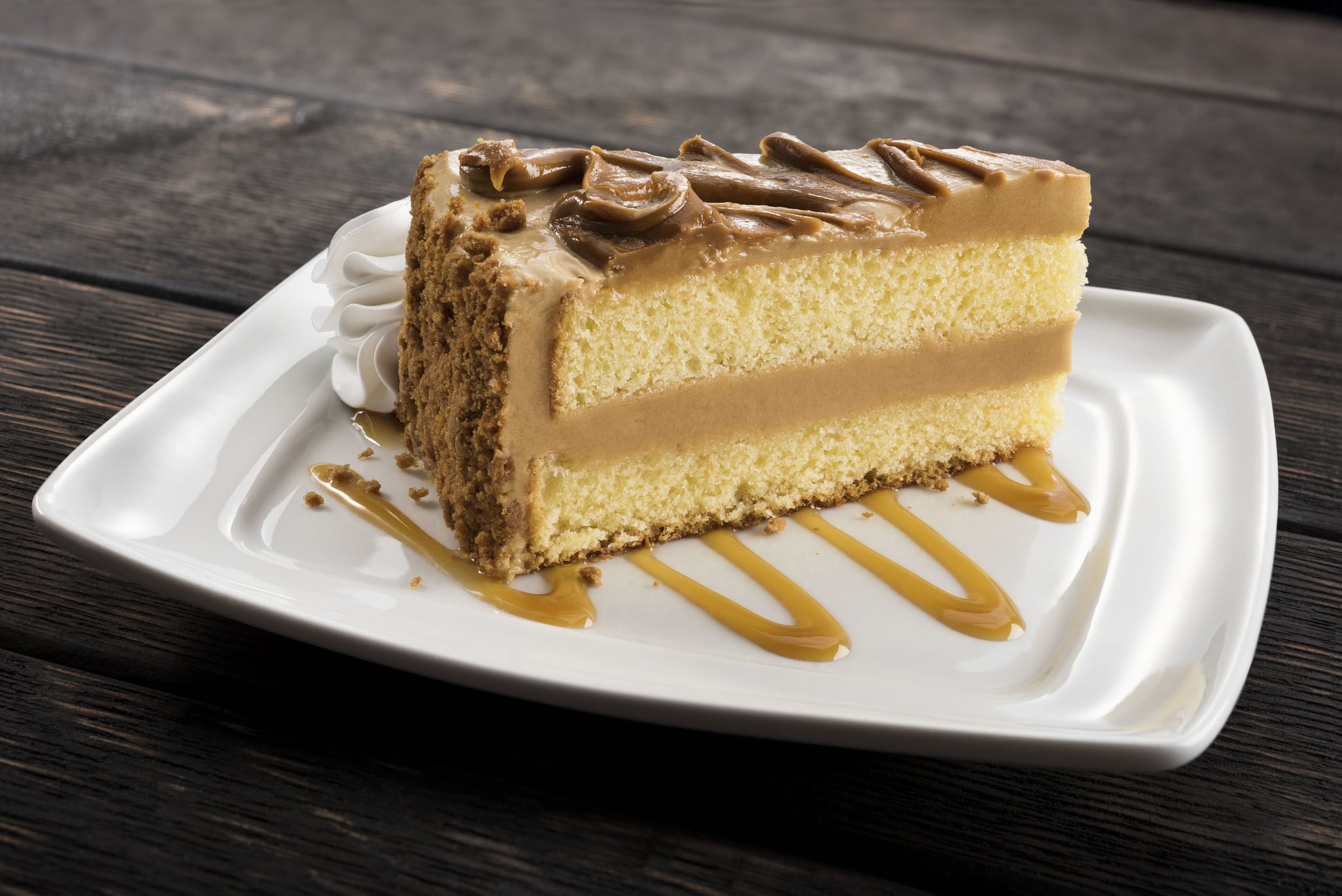 You're about to have a new reason to go to Olive Garden that has nothing to do with pasta: Cookie Butter Cake! The restaurant chain has announced its new take on the incredibly popular cookie spread — which is traditionally made with spiced Biscoff speculoos cookies — with this decadent vanilla cake that's covered in cookie butter and caramel.
A spokesperson for Olive Garden said that each slice of the Cookie Butter Cake is made with cookies crumbled in a creamy sweet butter, layered on vanilla cake, and topped off with a caramel drizzle. Just imagine all the best things about cake and creamy cookie butter, and this indulgent dessert is the result. We're not necessarily above spooning our own cookie butter onto a slice of cake, so we're glad Olive Garden has done the work for us.
This epic menu item is available on Olive Garden menus beginning on July 31 for $6, so make sure you save enough room after breadsticks to order a slice to share (or not).