Ommegang Bend the Knee Game of Thrones Beer
Game of Thrones Ale Is the 1 Drink You Need to Serve at Your Viewing Party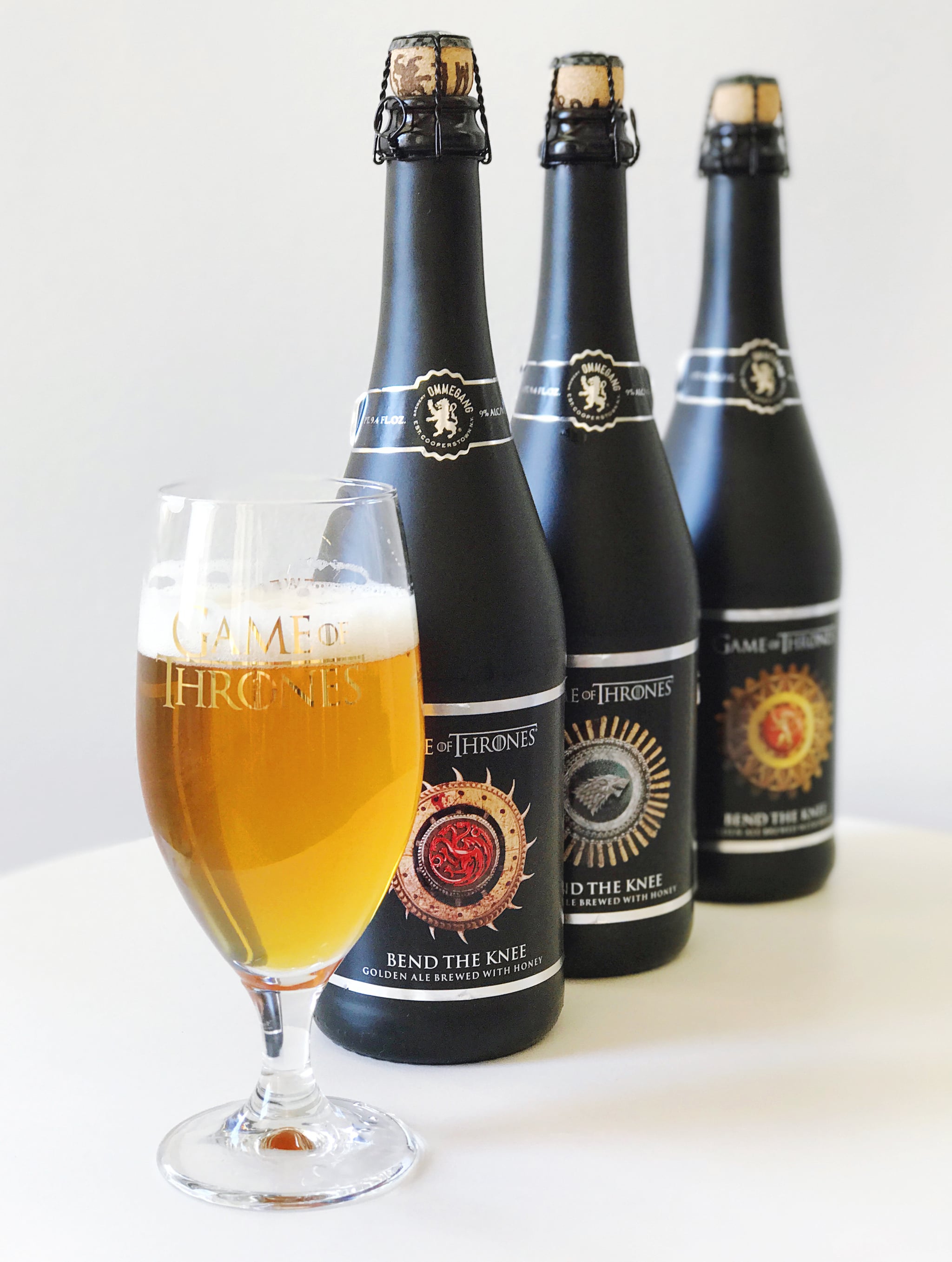 There are a few consistent themes in Game of Thrones: wolves, dragons, backstabbing, and alcohol. It's not uncommon for major players in the series — especially the Lannisters — to appear on screen clutching a goblet of wine or a stein of ale, which explains why smart booze purveyors are getting into the themed-drink business. We've already tried a variety of Game of Thrones wines, and now we've found what may be our favorite Westeros-inspired drink yet: Ommegang's Bend the Knee golden ale.
This light ale is brewed with real honey, and it results in a beautiful golden color and a bubbly headiness that pleases even the toughest of reviewers. Each matte black bottle retails for around $11, and you can pick between three rival house sigils: the Lannister lion, Stark direwolf, or Targaryen three-headed dragon. This isn't Ommegang's first rodeo with Game of Thrones-inspired beer; the brewery has released several drafts inspired by the HBO series. But this delicate, honey-tinged brew with a nine percent alcohol content (woohoo!) is certainly our favorite so far.
Find out where you can get your hands on this tasty adult beverage in time for season seven using the brewery's "beer finder," and trust us . . . everyone who comes over for your viewing party will want some for themselves.