The Pioneer Woman Magazine Summer 2017 Issue
The Pioneer Woman's Magazine Is Finally Out, and It Looks SO Good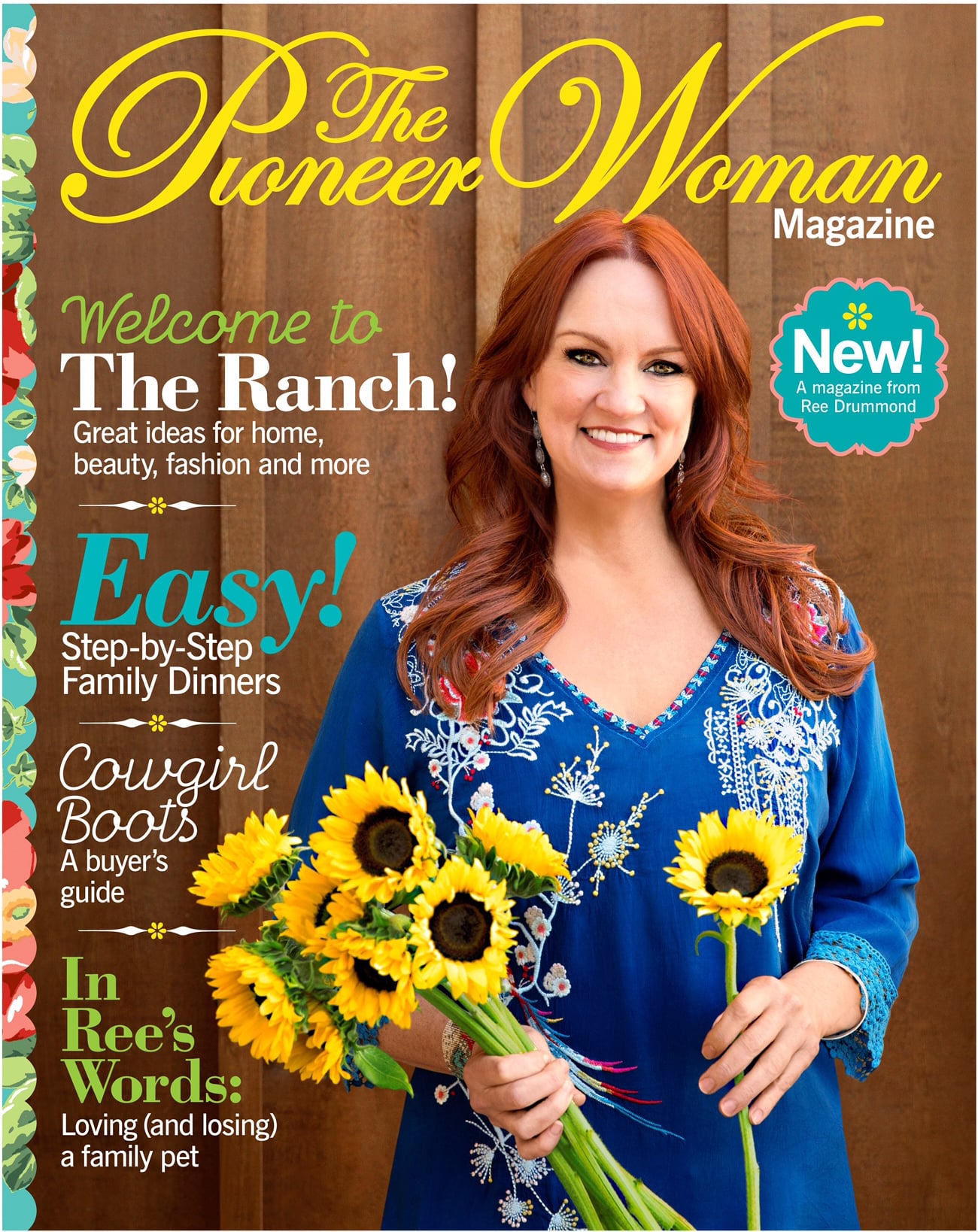 It's been months since Ree Drummond announced the launch of The Pioneer Woman magazine, and the first issue is finally here! The Summer issue will be available at Walmart stores nationwide starting June 6 as well as at The Pioneer Woman's mercantile shop in Pawhuska, OK. Based on the cover, we know we can expect easy family dinner recipes, home decor inspiration, a personal and emotional story from Ree about losing her dog Charlie, and fashion advice (including a buyer's guide for cowgirl boots).
Ree shared a photo of the cover of the Summer issue on Instagram, writing, "It was really fun doing this magazine. Swipe right for a peek at one of my favorite spreads," which appears to be a feature about her daughter, Paige. The spread reads, "Ree loves building an outfit around a floral top. What happens when her teenage daughter Paige does the same?"
It's safe to say The Pioneer Woman magazine is not just for people who love to cook Ree Drummond's recipes, and there's something there for everyone who's inspired by her picturesque life on the ranch.