Pizza Hut Hot Dog Bites Pizza Review
We Surprised Ourselves With This Review of Pizza Hut's Hot Dog Bites Pizza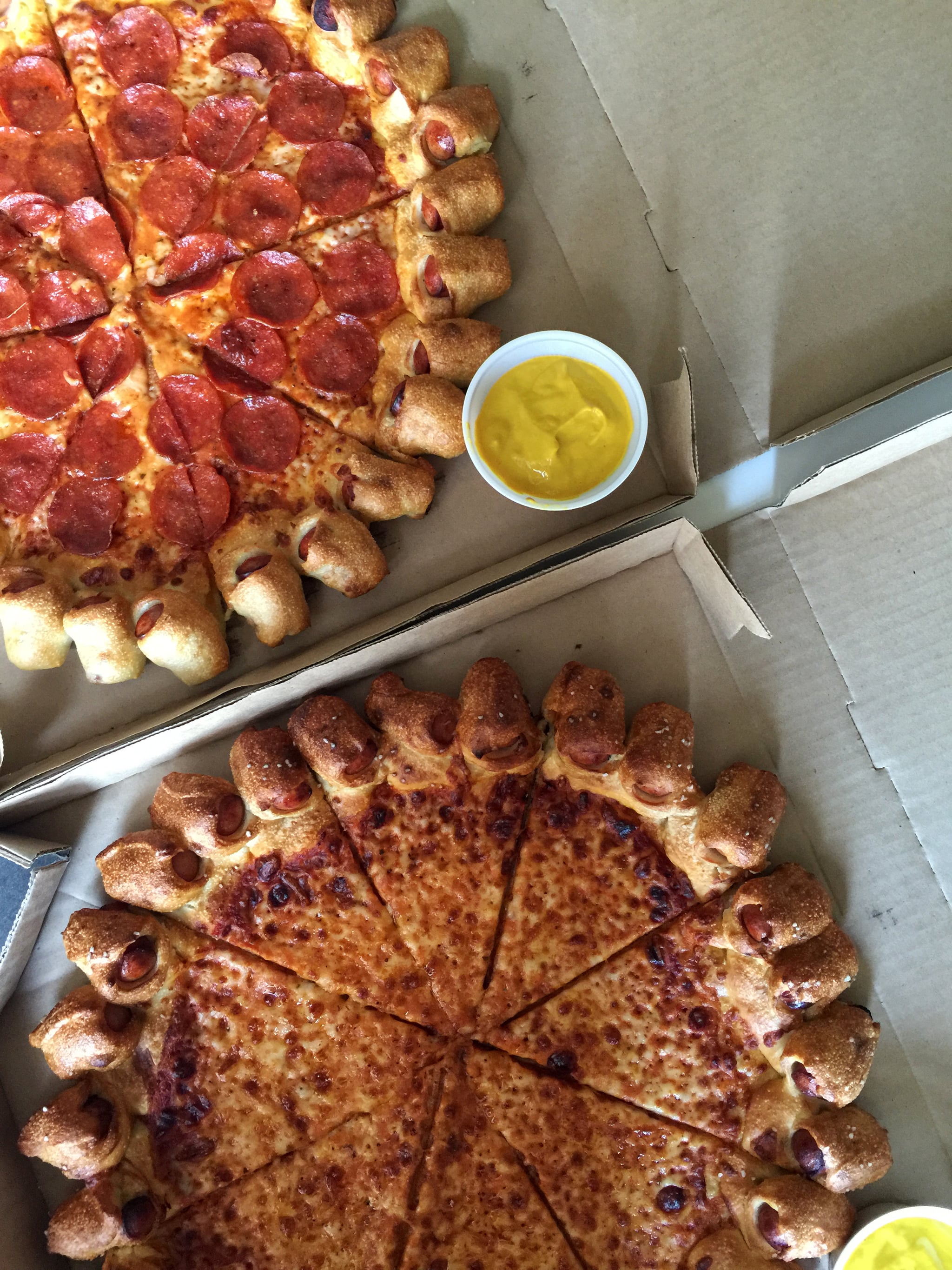 Pizza Hut releases its Hot Dog Bites Pizza ($12 for a large one-topping pizza with 28 hot dog bites and a side of French's mustard) tomorrow, and we had an early-access taste to prove once and for all if the concept is awesome or awful.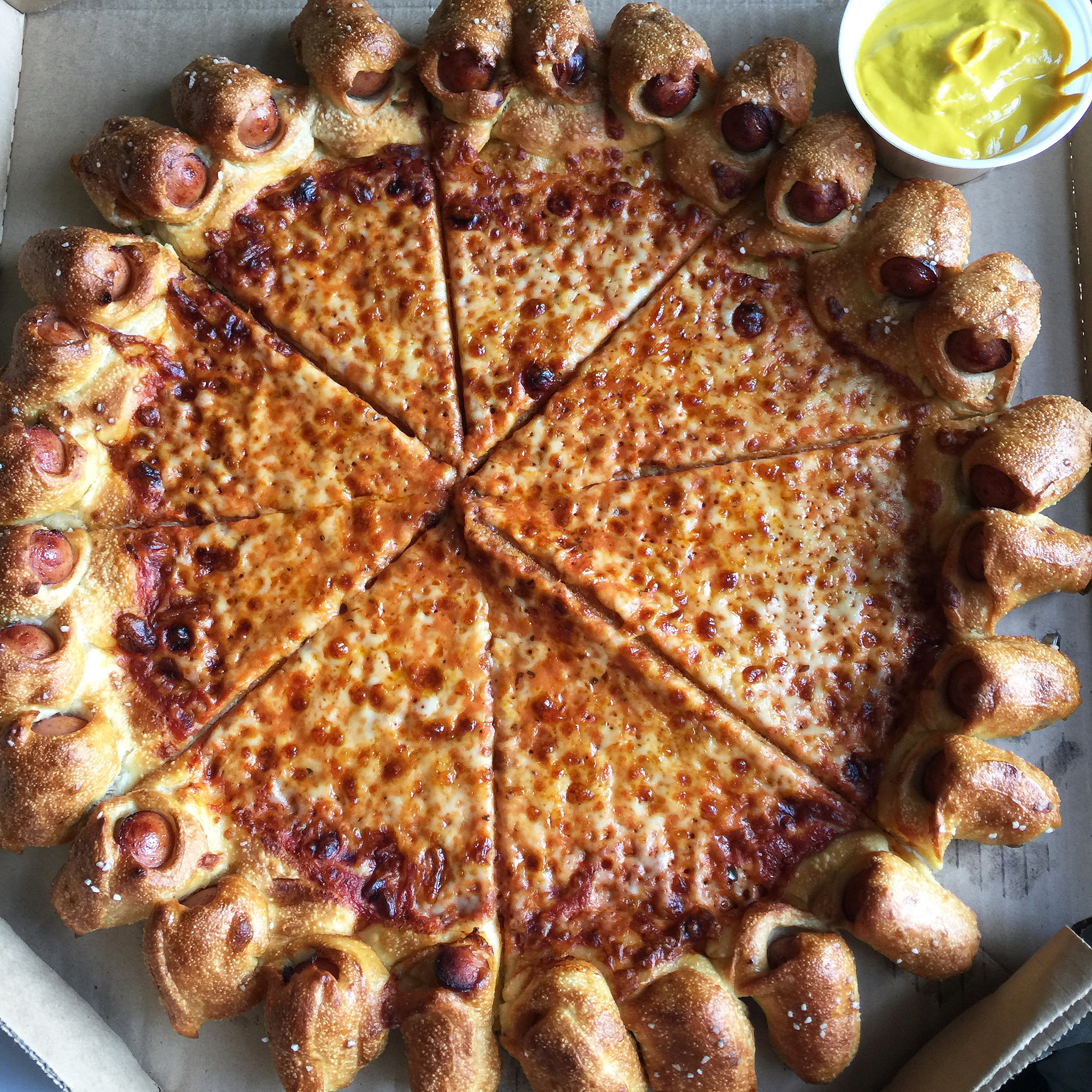 Upon opening the boxes, tasters marveled at the dozens of mini pigs-in-a-blanket providing the crust to superthin pizzas. The pizzas and bites looked excruciatingly good. The hot dog bites are easy to pull off, not too greasy, and slightly caramelized from the hot pizza oven. Tasters couldn't tell a huge difference from the regular crust and the pretzel, but the pretzel has the added bonus of kosher salt sprinkled on top. Talk about yum!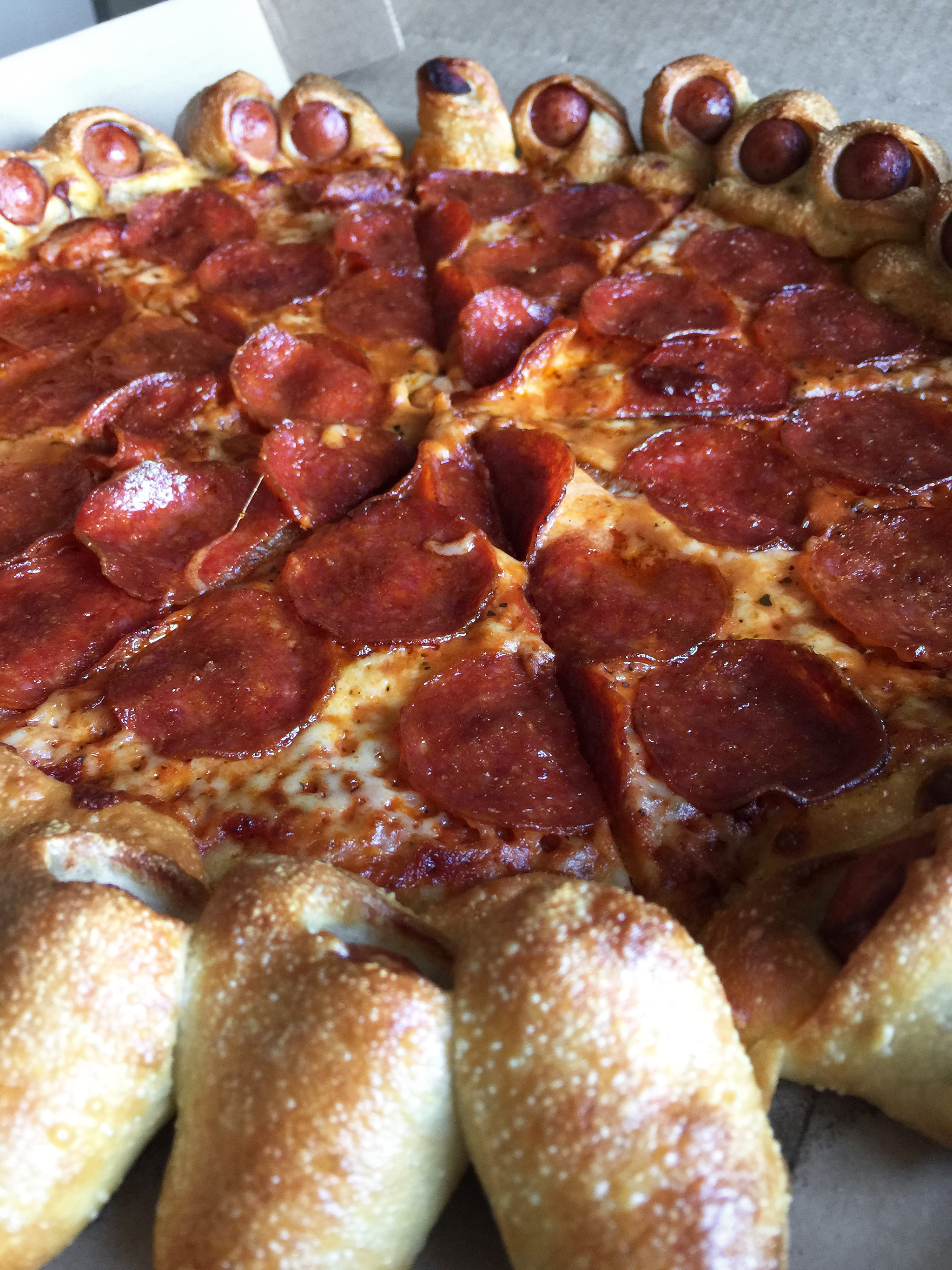 Several reviewers admitted that the bites might be better than the pizza itself. But hold up! The pizza is quite delicious. Many agreed that Pizza Hut has really stepped up its game and enjoyed the perfect crust-to-sauce-to-cheese ratio. Tasters couldn't help but contain their excitement over the pizza and how well the company pulled off this seemingly gimmicky concept. Several are really looking forward to ordering this item (for the pigs in a blanket alone!) once it's officially released tomorrow. The only major complaint? The French's mustard might not be the best pairing with the pizza. We hankered for ranch and recommend having that on hand to dip both the pizza and bites into.
Image Source: POPSUGAR Photography / Anna Monette Roberts