Rainbow Edible Pick-Up Sticks
These Edible Pick-Up Sticks Let You Play With Your Food
Before video game consoles and mobile games, there was good, old-fashioned pick-up sticks. You'd grab a handful of brightly colored wooden sticks, let them fall in a pile and carefully remove them without disturbing the others. We just took this classic game to the next level by making our pick-up sticks out of bread sticks! This recipe is your excuse to play with your food. You're welcome!
For more fun snacks, try our pretzel fairy wands and our Jell-O marshmallow roll-ups.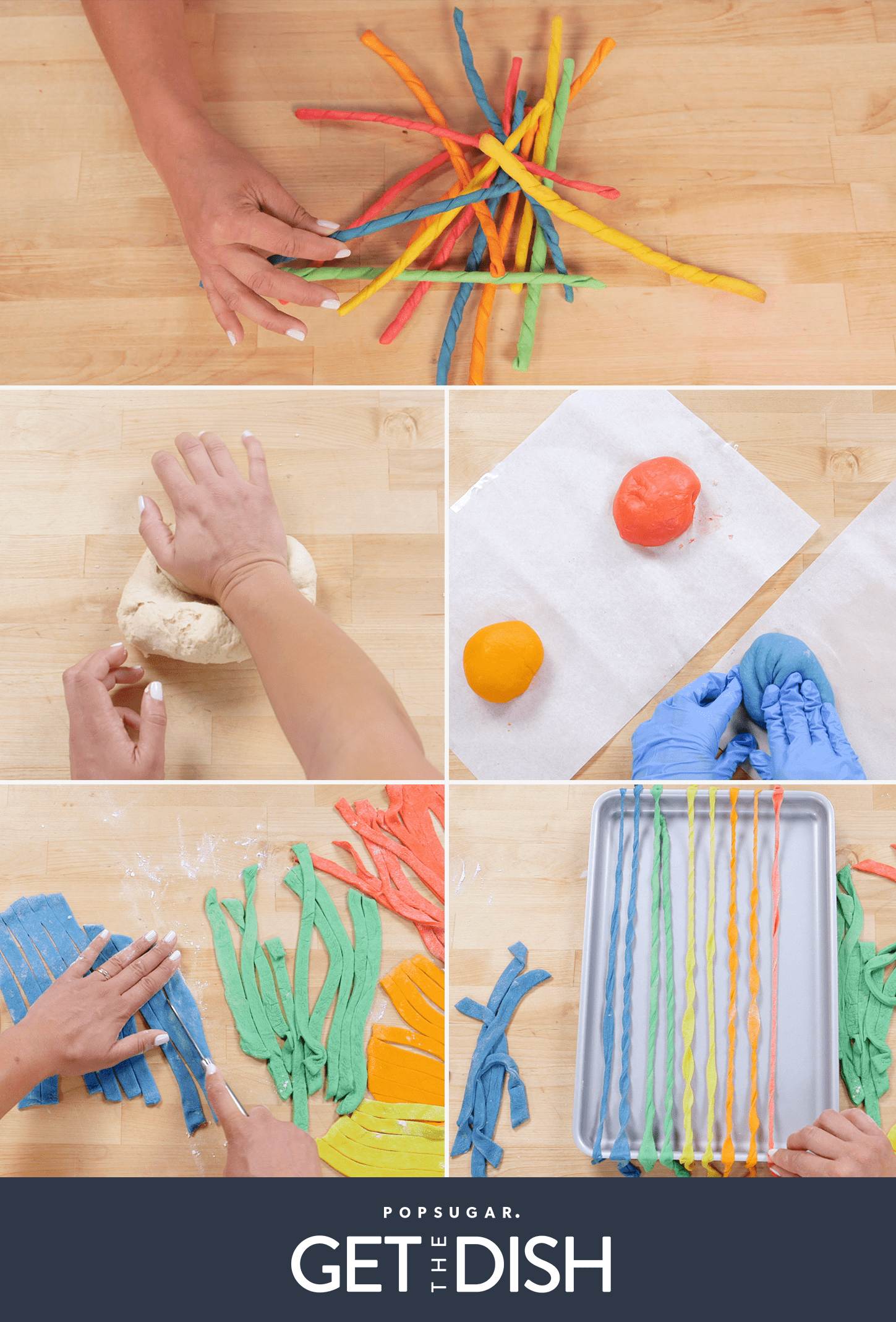 Edible Pick-Up Sticks
From Kevin Smith, POPSUGAR Food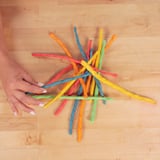 Ingredients
1 packet yeast
3/4 cup warm water
1 teaspoon sugar
2 cups flour
3 tablespoons olive oil
1 1/2 teaspoon salt
Red, orange, yellow, green, and blue food coloring
Directions
In a large bowl, combine yeast, water, and sugar. Add flour, olive oil, and salt and mix together. Once combined, knead the dough for about 5 minutes. Form the dough into a ball and place in a greased bowl. Cover with plastic wrap and allow to rise for 1 hour.
Preheat oven to 400°F.
Once the dough has risen, punch it down and divide it into 5 portions. Add food coloring to each one and knead until the color is mixed through. Roll out each dough ball into a rectangle. Cut into thin strips and twist it like a long screw. Place on a sheet tray about an inch apart and bake for 5-8 minutes.
Allow to cool completely before playing (and eating).
Information
Yield

20 breadsticks
Image Source: POPSUGAR Photography / Olivia Kuan