Ree Drummond Come and Get It Cookbook
The Pioneer Woman Finally Revealed Details About Her Upcoming Cookbook!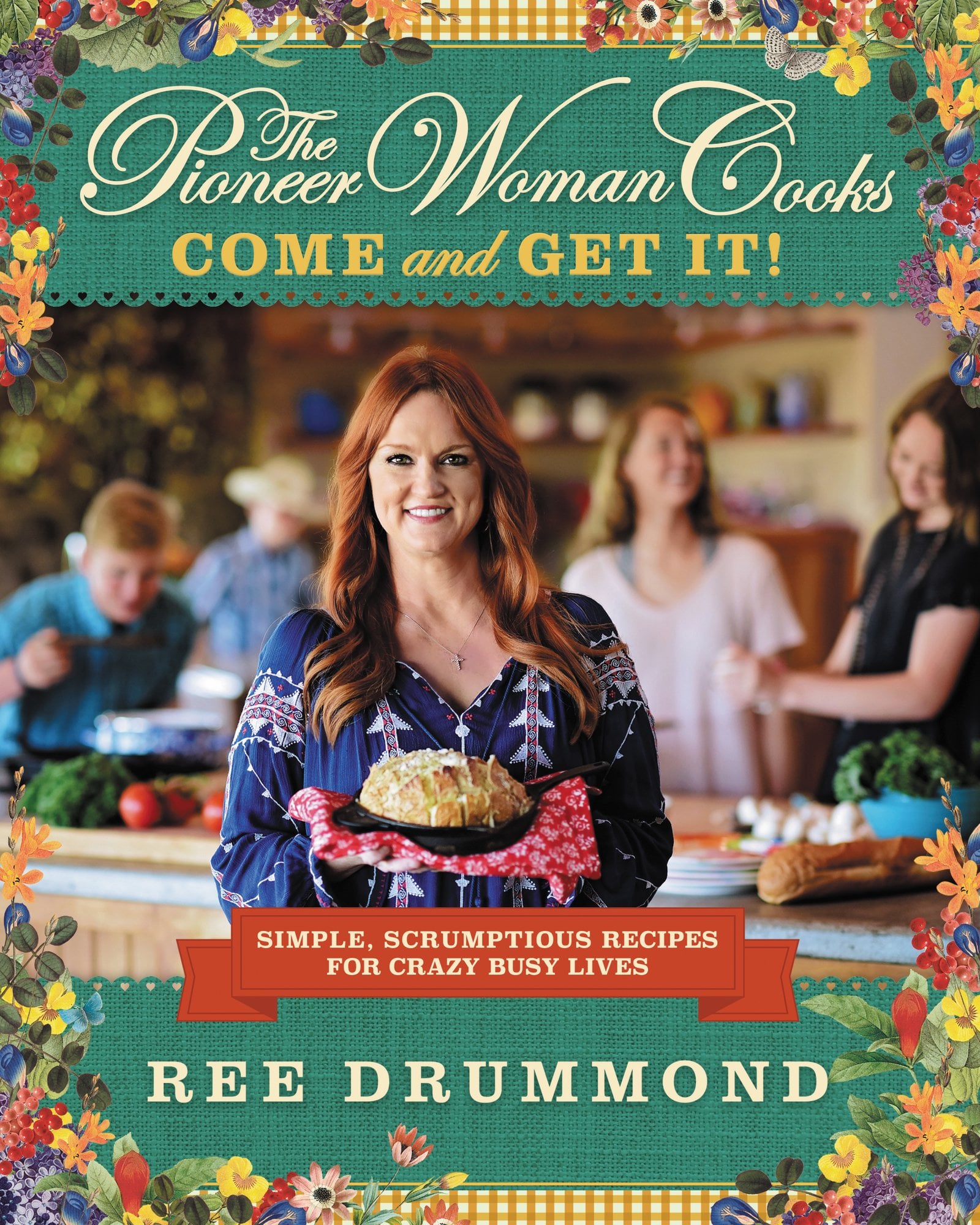 Ree Drummond teased the news of a new cookbook earlier this year, and she finally released all the details! The Pioneer Woman host previously could not decide on what to name the book, and she landed on the official name, The Pioneer Woman Cooks: Come and Get It!: Simple, Scrumptious Recipes For Crazy Busy Lives ($19). Available for preoder starting now, the cookbook is set to be released on Oct. 24, 2017.
So, what's in store for The Pioneer Woman's fourth cookbook? Tons and tons of recipes and inspiration that her fans are guaranteed to love. In a blog post about Come and Get It, Ree explained that the cookbook will have easy dinner ideas, appetizers, snack ideas, slow-cooker recipes (including slow-cooker queso dip), sweet and savory breakfast recipes, milkshakes, instructions for freezing food, and more quick and easy recipes. As a cook who admits she "loves a list," Ree also promises the book will include visual indexes of her favorite pantry items, freezer items, fridge items, and cuts of beef.
The dinners in the book are separated into categories called 30 Minutes, Under 20 Minutes, Take Your Time, Sheet Pan Suppers, Meatless Marvels, and more. For the diehard Pioneer Woman fans, there will also be plenty of recent shots of Ree's kids, dogs, and husband, aka the Marlboro Man. The book really has it all!
Ree, who recently launched her own magazine, has been sharing sneak peeks of some of the cookbook's recipes on her Instagram, including the baked egg breakfast above and this bubbly apple crisp.
"I've been working hard on this cookbook, because I want it to be fun, incredibly useful, entertaining, helpful . . . and I want it to have lots of stains and wrinkled pages," Ree wrote. And from the looks of it, we have a feeling all of that will be true.