Robert Irvine's French Toast Recipe
Robert Irvine's French Toast Recipe Is One of the Food Network's Most Popular, So We Tried It Ourselves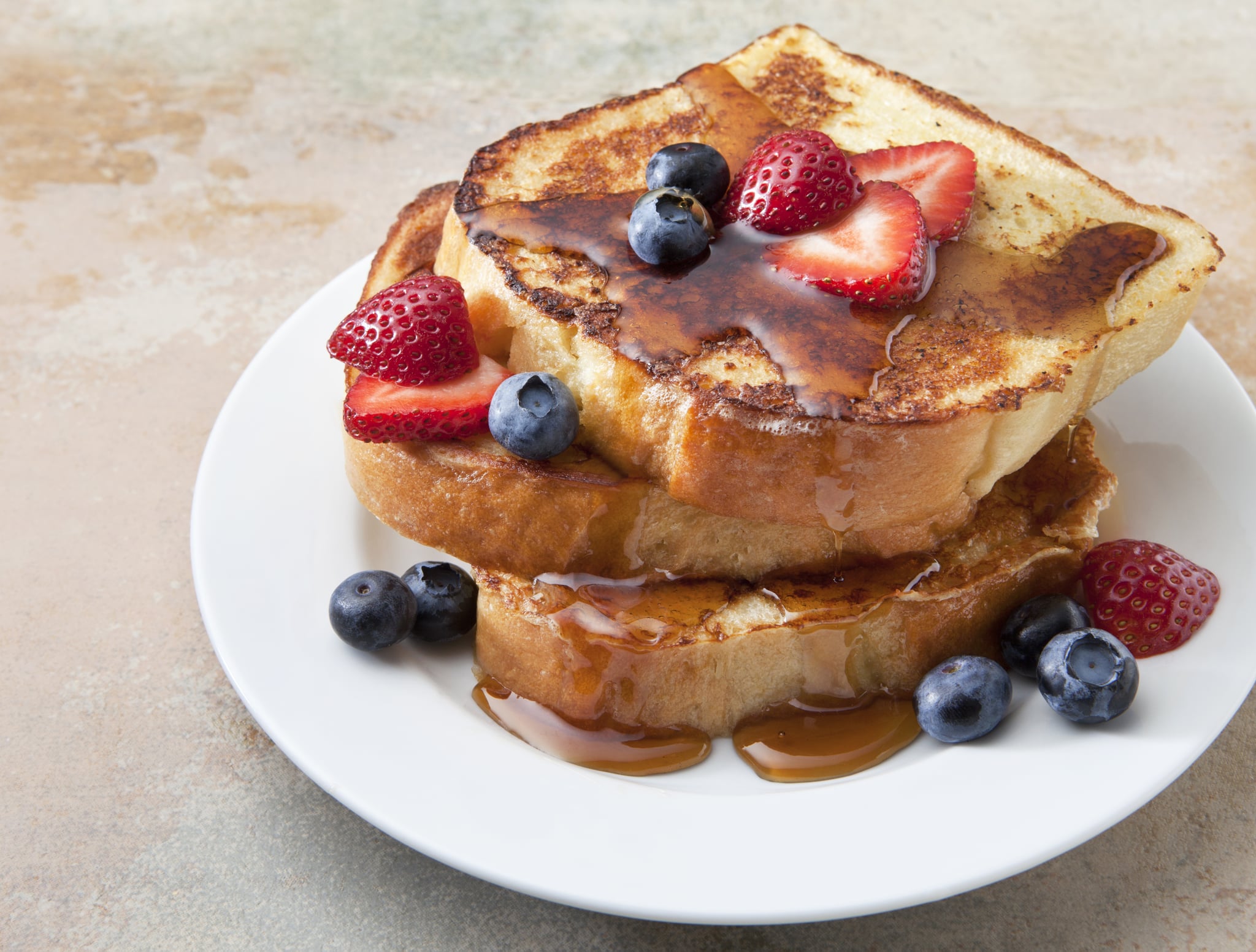 French toast has always been one of my favorite breakfast dishes. And really, what's not to love? It's buttery, doughy, perfectly sweet, and easy to make. So when I saw that Food Network star Robert Irvine's recipe for the classic dish has over 300 reviews on Food Network's site and five out of five stars, I knew I had to try it and see what all the fuss is about.
You'd think such a popular French toast recipe would require a never-before-tried trick, but no, Irvine doesn't have anything crazy up his sleeve. Instead, this French toast recipe is so simple to make, you likely have all of the ingredients in your pantry and fridge already. But after re-creating it myself, I am convinced there are a few things that set it apart.
First is the egg to milk ratio. To serve four people, you use four eggs and 1/4 cup of milk, so yeah, there's a lot of egg. The result is a crispy crust on your French toast that won big with my family, especially my four kids, which is not an easy thing to do. The toast fried up quickly and evenly with the recommended amount of butter (four tablespoons), and I realized my mistake in making French toast in the past could have been that I didn't use enough butter. He also uses brioche bread, which really does take it to a whole new level.
Another major plus? You don't have to eat a ton to feel satisfied. My kids were full after one slice, while I had a slice and a half, which was just right to satisfy my sweet tooth and keep me going all morning. To try it out for yourself (and you definitely should), read the full recipe and steps ahead.
Robert Irvine's French Toast
The Food Network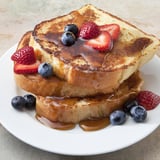 Ingredients
1 teaspoon ground cinnamon
1/4 teaspoon ground nutmeg
2 tablespoons sugar
4 tablespoons butter
4 eggs
1/4 cup milk
1/2 teaspoon vanilla extract
8 slices challah, brioche, or white bread
1/2 cup maple syrup, warmed
Directions
Combine cinnamon, nutmeg, and sugar in a small bowl and set it aside.
Whisk together eggs, milk, and vanilla in a shallow dish, like a pie plate.
Meanwhile, heat the butter in a skillet (big enough to fry up at least two pieces of toast at a time).
Add the cinnamon/sugar mixture to the egg batter.
Using tongs, dip each slice of bread in the egg mixture to coat on both sides.
Gently place each slice of bread in the skillet and fry until golden brown. Flip and repeat on the other side.
Serve with warmed syrup, adding fruit if you'd like.
Information
Category

Breakfast/Brunch

Yield

8 slices

Prep Time

5 minutes

Cook Time

10 minutes

Total Time

14 minutes, 59 seconds
Nutrition
Calories per serving

446 calories per serving