Scrambled Eggs With Spinach and Artichokes
Your Favorite Dip Reimagined as Spinach-Artichoke Scrambled Eggs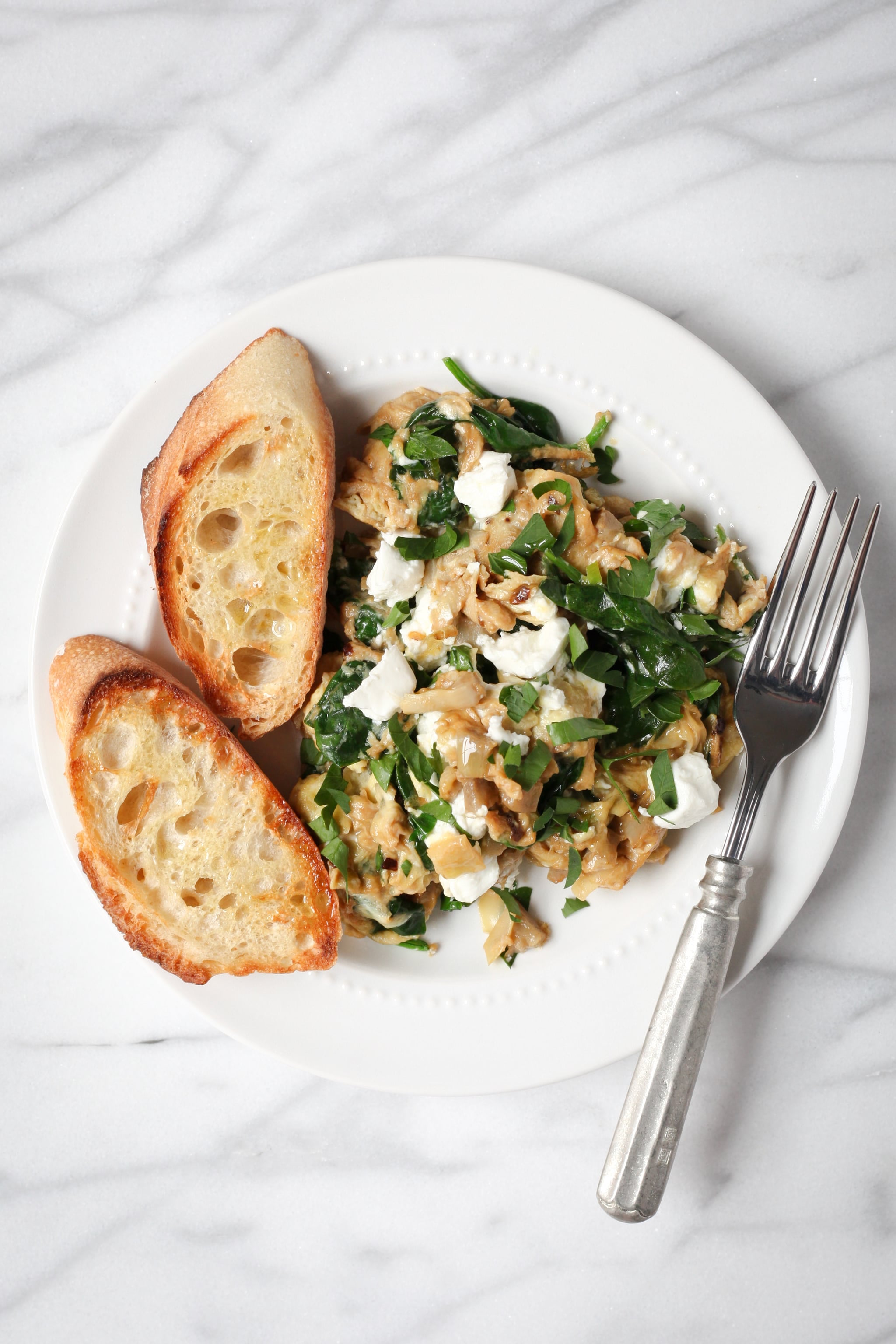 Cheesy, gooey, and all-around delightful, spinach-artichoke dip is pretty much a guaranteed party starter. So why relegate this genius combination of green vegetables and cheese to special occasions? I'm here to tell you, you don't have to, and no, I'm not suggesting starting your day with the classic dip. (Though that would be tasty, it just seems a little wrong.) Instead, take the key elements of this retro dish — spinach, artichoke, a little onion, creamy cheese, and something carby to pile it on top of — and add scrambled eggs to the mix.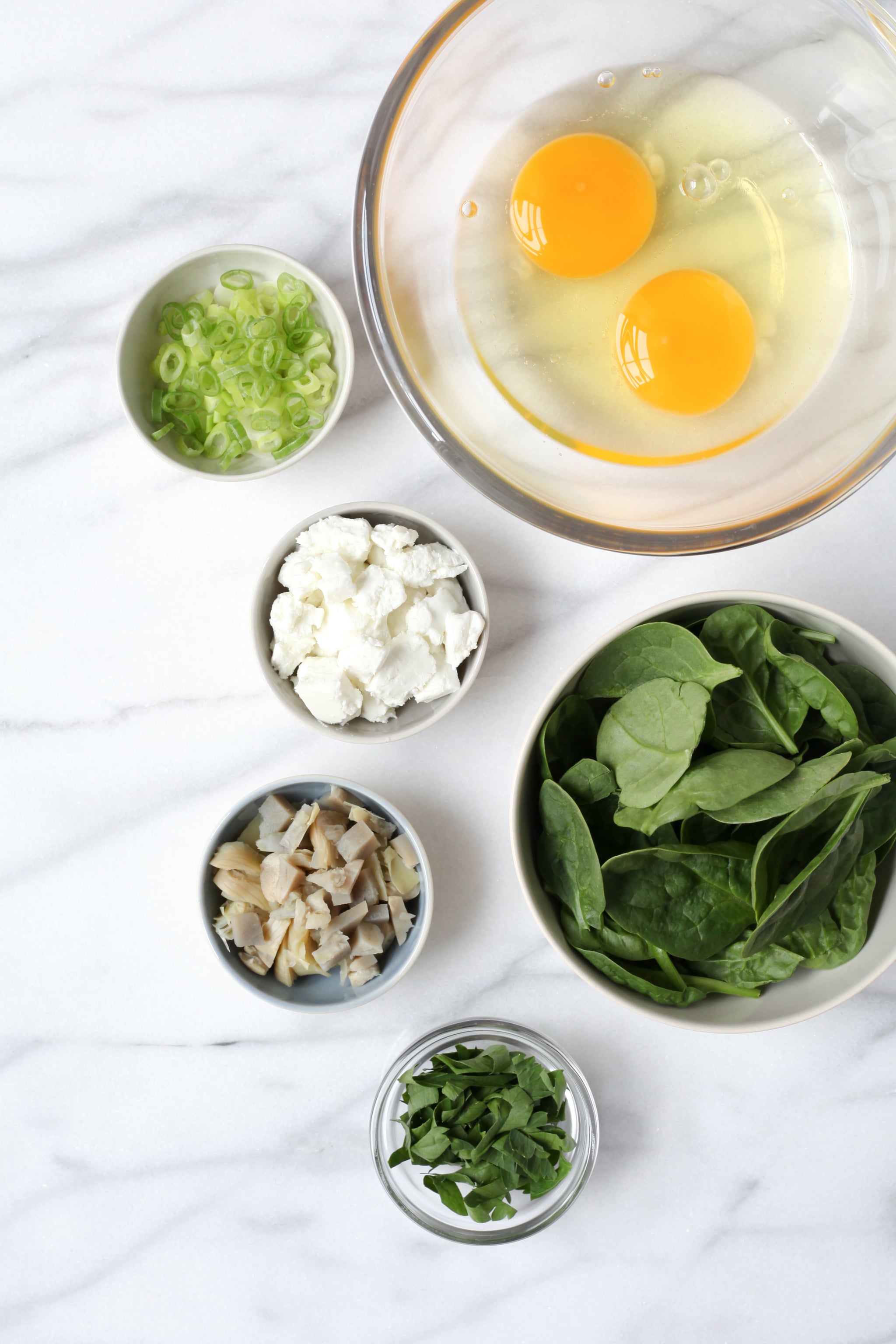 Here, I've used goat cheese, as it's one of my favorite additions to scrambles, but I'd imagine cubed brie or grated parmesan would be fine swaps, as they're both common additions to spinach-artichoke dip. (If you choose to go that route, start with about 1 tablespoon of either, and add until it tastes right; it's likely you won't want to use as much as with the goat cheese, as these are richer cheeses.) Similarly, a bit of crumbled bacon would add meaty oomph. In other words, while this recipe is a great template, and pretty darn great as is, you do you.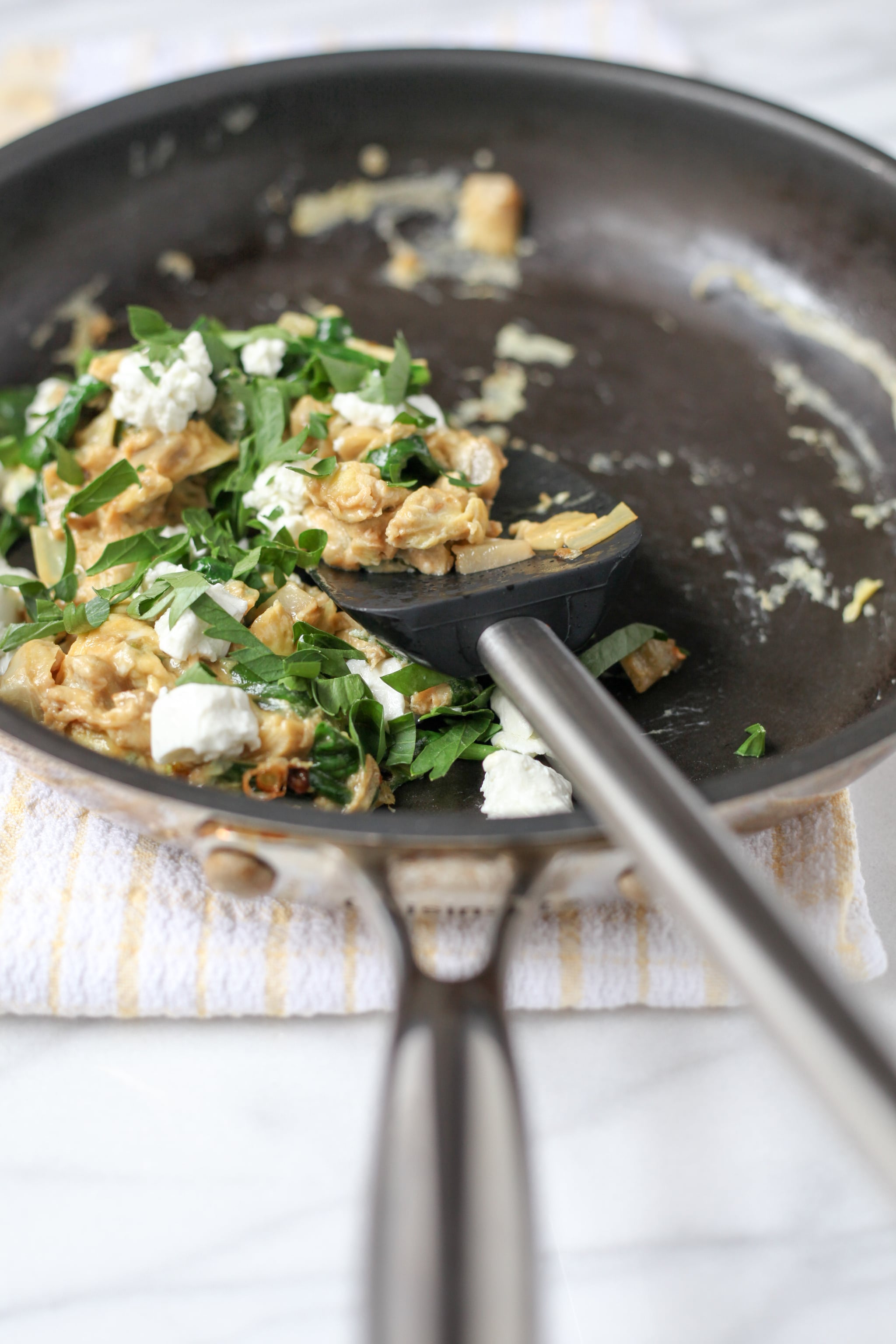 Spinach-Artichoke Scramble
Nicole Perry, POPSUGAR Food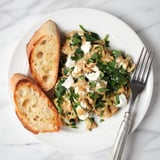 Ingredients
2 large eggs
1/8 teaspoon kosher salt
1/2 tablespoon extra-virgin olive oil
A pinch of red pepper flakes
1 scallion, thinly sliced
About 1/4 cup frozen artichoke hearts, thawed and chopped
1 loosely packed cup baby spinach
1 ounce goat cheese, crumbled
Chopped fresh parsley, for garnish, optional
Toast, for serving
Directions
Beat together the eggs and salt in a small mixing bowl until homogenous and frothy.
Add the olive oil, red pepper flakes, and scallion to a medium nonstick skillet; cook over medium-high heat, stirring occasionally, until the scallion has softened, about 1-2 minutes. Add the chopped artichoke, and cook for 30 more seconds, stirring occasionally. Add the spinach, and cook, stirring occasionally, until wilted. Add the eggs and cook, stirring frequently for about 15-30 seconds or until the eggs look not quite soft-cooked. (The residual heat from the skillet will continue to cook the eggs.) Remove from the heat, add the goat cheese and parsley, stir to combine, and transfer to a plate. Serve with toast.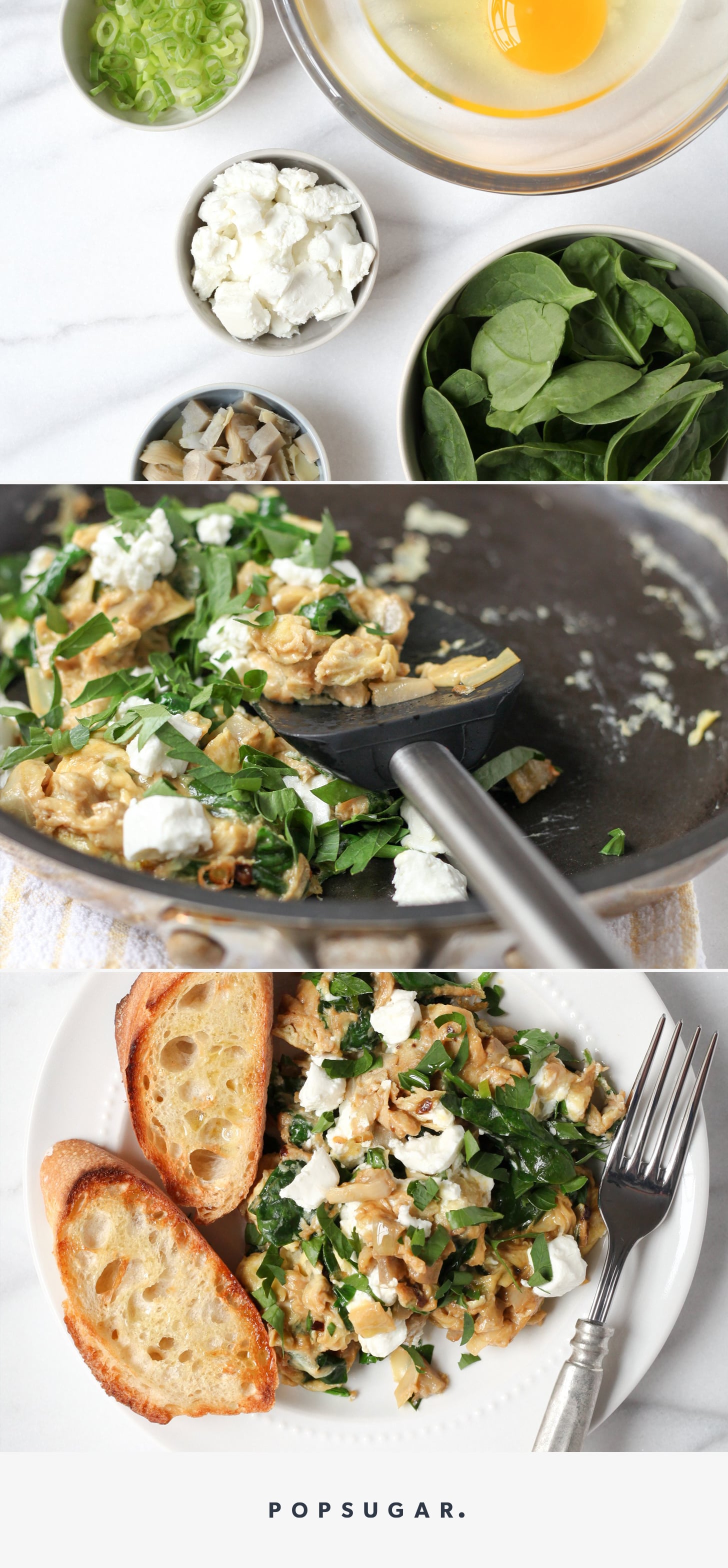 Information
Category

Eggs, Breakfast/Brunch

Cuisine

North American

Yield

Serves 1
Image Source: POPSUGAR Photography / Nicole Perry