Slow-Cooker Root Beer Cocktail Meatballs
Put a Twist on Tradition With Slow-Cooker Root Beer BBQ Cocktail Meatballs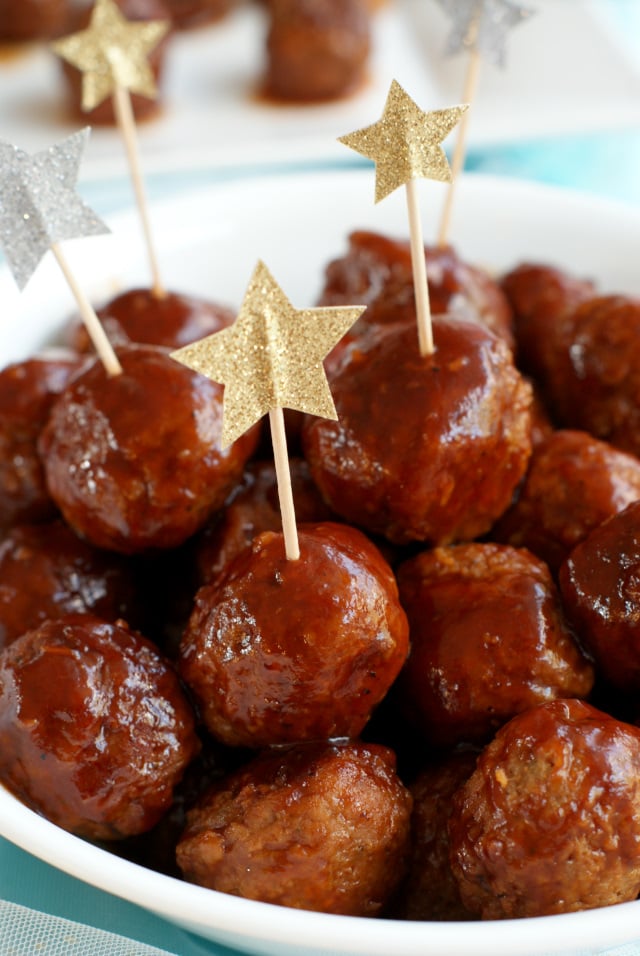 Slow-cooker root beer BBQ cocktail meatballs are a twist on everyone's favorite party appetizer, made with fresh mini meatballs slowly simmered in a sweet and tangy homemade root beer BBQ sauce that is out-of-this-world good!If there's one thing that I know, it's that everyone loves cocktail meatballs. I know that when I walk into a party and see a slow cooker included in the appetizer spread, I'm hoping that it's going to be full of tender meatballs swimming in a delicious sweet sauce. Meatballs are a familiar classic that everyone, young and old, digs into without hesitation. I mean, who doesn't love meatballs?!
When you make cocktail meatballs, they are rolled a little smaller that the ones you might serve with your pasta, making them the perfect little size to serve as an appetizer. The recipe that I like to use when I'm making cocktail meatballs is for a basic homestyle meatball. That way the flavor of the meatball doesn't compete with the sauce it served in. When I say homestyle, I'm talking less fragrant herbs and more of a hearty, meaty flavor.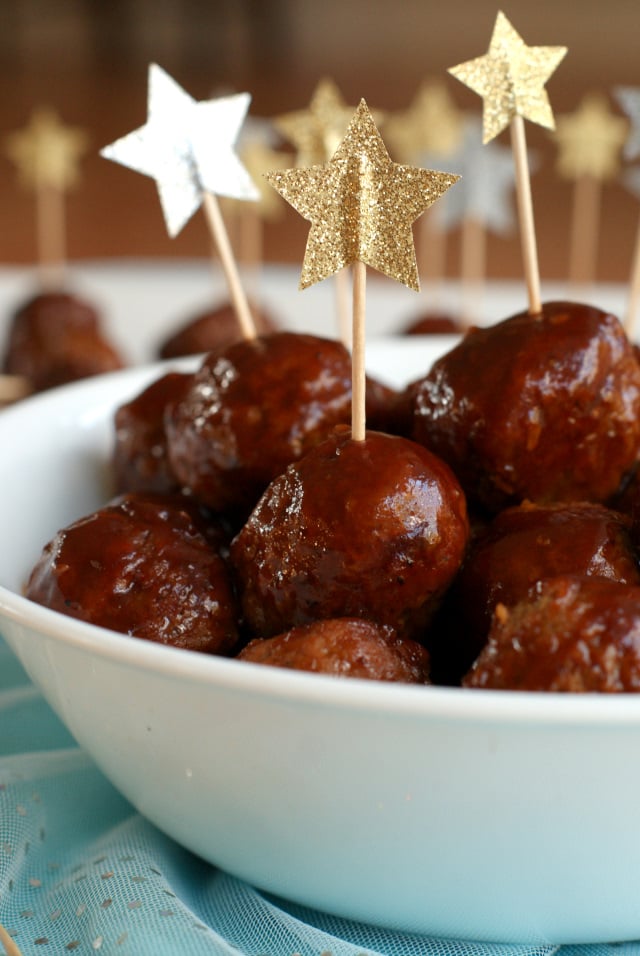 The meatballs themselves can be made ahead of time and even thrown into the slow cooker frozen, which can be a total time-saver if you're crunched for prep time. What that means is that, if making homemade meatballs isn't your thing, you can use store-bought frozen meatballs, too. Win!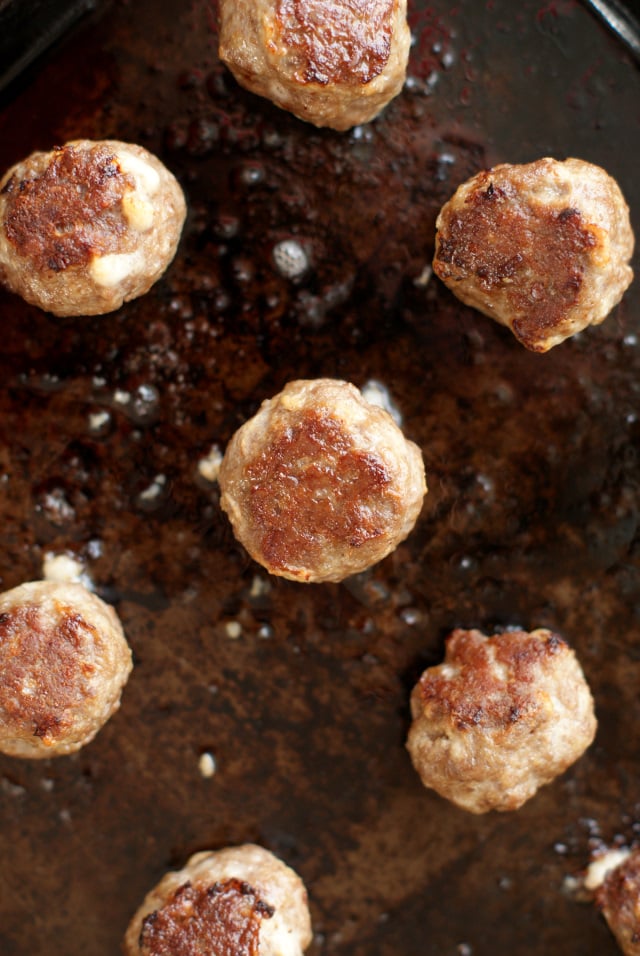 Once you've got your meatballs squared away, it's time to think about the kind of sauce you want to pair them with. While I'm sure you've heard of the grape-jelly-based sauce frequently used for cocktail meatballs, I like to mix things up a little to keep my party guests on their toes. For this recipe, my tender little meatballs are covered in a flavorful homemade root-beer-spiked barbecue sauce that is lip-smackin' good.
The sauce for this recipe starts with the root beer, which is reduced just a bit to concentrate the flavor. Once the root beer is ready, the ingredients for a quick and easy barbecue sauce are whisked in. This is another juncture where you can use a shortcut if you're so inclined. Got a favorite bottled barbecue sauce? Mix that with the simmered root beer and shave a few more minutes off of your prep time.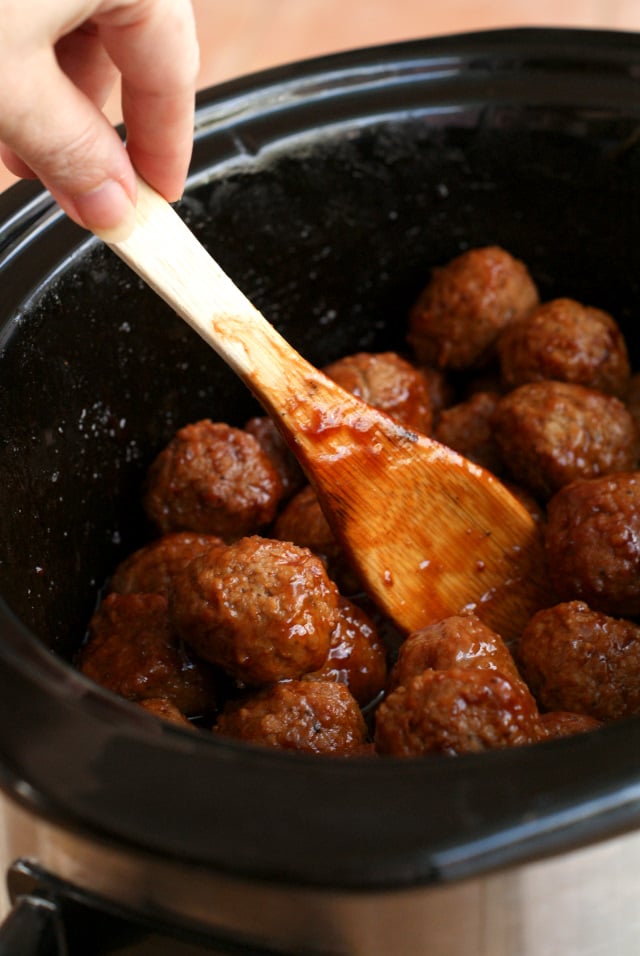 The meatballs meet the sauce in your slow cooker and, after simmering for a few hours, the end result is an appetizer that will keep your guests coming back for more. Like I said before, no one can resist a good cocktail meatball, and the sweet root beer BBQ sauce that covers these little meatballs makes them a sure-fire hit!

Slow-Cooker Root Beer BBQ Cocktail Meatballs
From Becky Tarala, POPSUGAR Food
Notes
The recipe requires a 5-quart slow cooker or larger.
Short on time? Use fully cooked frozen meatballs instead of fresh, use 1 cup of store-bought bottled barbecue with the simmered root beer, and increase cook time to 4-5 hours.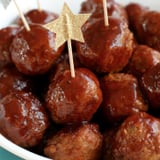 Ingredients
For the meatballs:
2 pounds ground beef
2/3 cups panko breadcrumbs
2 eggs
1 teaspoon salt
1 teaspoon onion powder
1 teaspoon garlic powder
For the root beer BBQ sauce:
1 (12-ounce) bottle root beer
1 cup ketchup
1 tablespoon light brown sugar
2 tablespoon apple cider vinegar
2 tablespoon worcestershire sauce
1 teaspoon smoked paprika
Directions
Preheat oven to 450°F. In a large mixing bowl, combine ground beef, breadcrumbs, egg, salt, onion powder, and garlic powder. Shape into mini meatballs and arrange on a baking sheet. Bake for 5 minutes, flip, and continue baking for an additional 5 minutes. Transfer meatballs to a large slow cooker.
Bring the root beer to a boil in a medium saucepan over medium-high heat. Reduce heat to medium-low and simmer until the root beer measures approximately 1 cup, about 10 minutes. Add the ketchup, brown sugar, apple cider vinegar, worcestershire sauce, and smoked paprika to the saucepan and whisk to combine.
Pour the root beer barbecue sauce over the meatballs and stir to ensure all of the meatballs are coated. Cover and cook on low for 2-3 hours, stirring occasionally. Serve with the sauce on the side for dipping.
Information
Category

Meats, Appetizers

Cuisine

North American

Yield

25-30 meatballs

Total Time

19 minutes, 59 seconds
Nutrition
Calories per serving

300
Image Source: POPSUGAR Photography / Becky Tarala