Smoothie King Dragon Fruit Smoothie
Smoothie King's New Dragon Fruit Smoothie May Make You Breathe Fire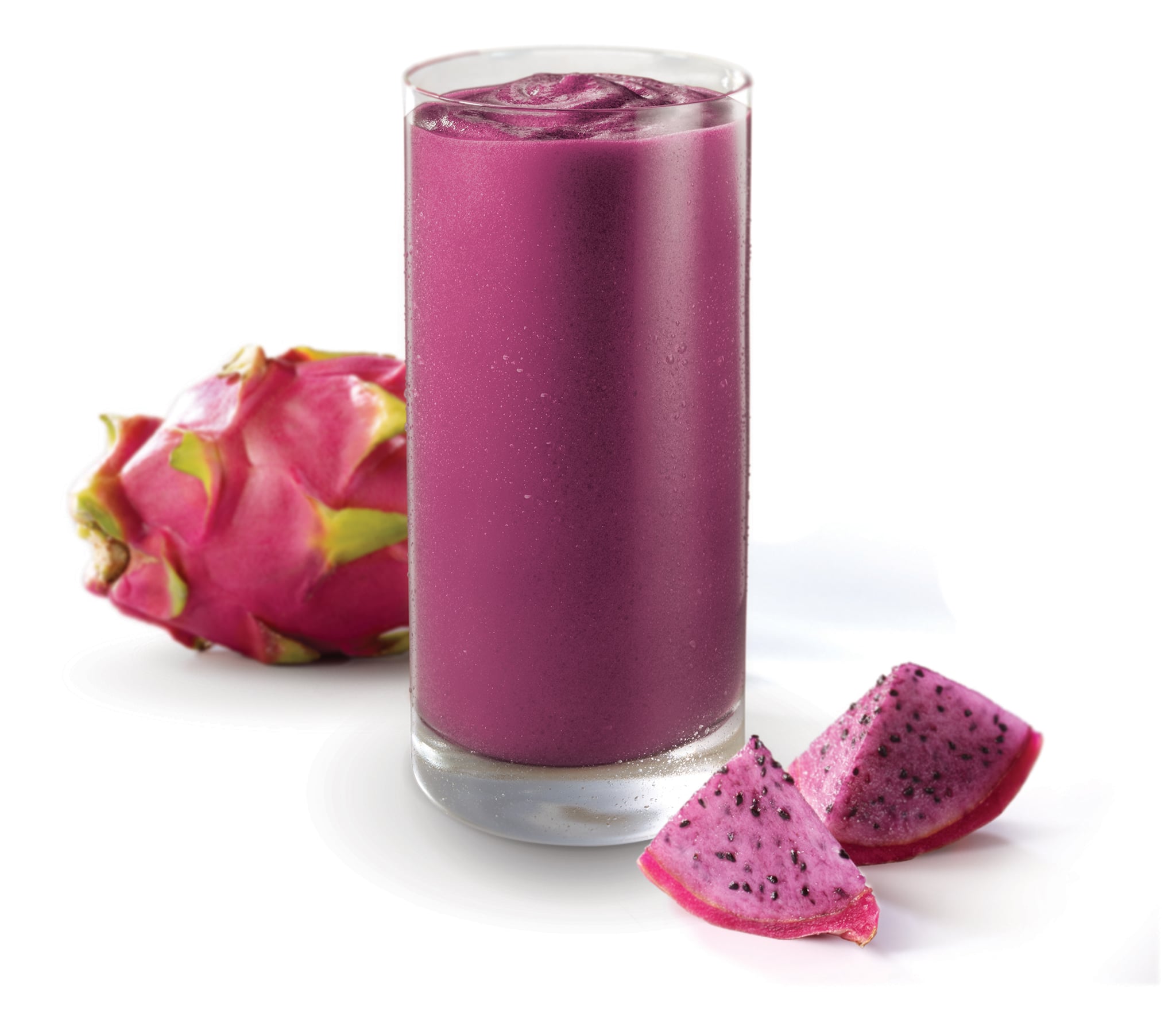 You may have seen brightly pink dragon fruit aka pitaya in smoothie bowls on Pinterest or Instagram. The kiwi-like fruit (that dyes your tongue pink!) can now be found in Smoothie King's latest release. Not to be confused with the Starbucks Dragon Frappuccino, this all-natural smoothie blends together pitaya, mango, and coconut water for a hydrating smoothie. Smoothie King gave us its recipe (which we adjusted slightly) so you can whip up shockingly pink smoothies at home too. The simple, tropical smoothie almost begs to be spiked — I'm thinking with tequila. Either way, sipping on this drink may make you feel like a fire-breathing dragon.
Ingredients
1 Pitaya Plus Smoothie Pack
1/2 cup diced frozen mango
1/2 plus 1/3 cup coconut water
1/2 cup ice
Directions
Combine all ingredients in a blender and blend until smooth. Serve immediately.
Image Source: Smoothie King