Smoothies That Taste Like Dessert
5 Smoothies That Taste Like Dessert
Dessert cravings can hit at any time of the day, even in the early morning. Thankfully, there's a smoothie solution for your sweet tooth. Inspired by apple pie, mint chocolate chip ice cream, and more, these recipes from The Kitchy Kitchen will satisfy while remaining completely a.m. appropriate.
Junk-food smoothies are my new favorite thing. I resent diets so much. I went on a juice cleanse once, for eight hours, and by the end of the day I was practically snarling and foaming at the mouth. Willpower is not something I possess in the face of food. I can muster the strength to say, "no Claire, no chocolate today," but by 9 p.m., I'm dumping the contents of my purse on the floor and digging around for any sweet morsel I can find. It's hard to see the line between "love of" and "obsession with" food sometimes, and when you constantly reward and punish yourself with it, or use your plate like a food-powered moon ring, the line subsumes even more.
This is taking a darker turn than I expected for a smoothie post.
My point is that sometimes you shouldn't have to choose between loving food and obsessing over it. I've recently gotten into "healthifying" some of my favorite dishes, but in a way I can get behind. So here are some bomb smoothies. I love the idea of taking those craveable flavors and packaging them in an easy, quick, and actually healthy snack. I included some suggestions for additions that will make them even healthier, if you're into it.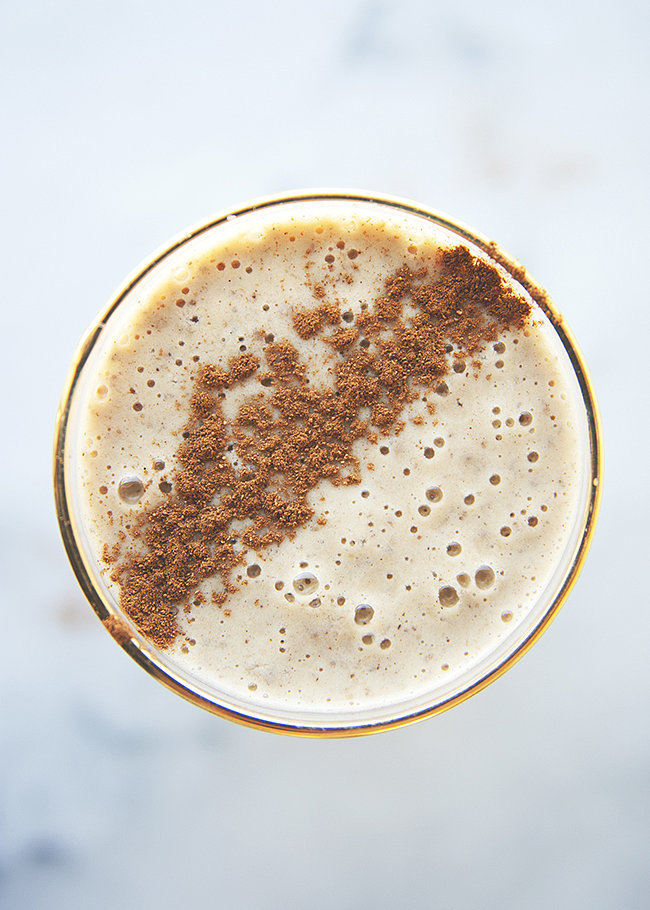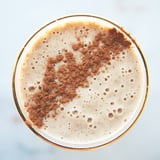 Ingredients
2 tablespoons maple syrup
2 tablespoons flax meal
1/3 cup oats
1 teaspoon cinnamon
1 teaspoon chia seeds
2 teaspoons vanilla extract
1/4 teaspoon kosher salt
1 frozen banana, peeled and chopped
1 1/2 cups vanilla almond milk
1 scoop hemp protein (optional)
Directions
Add all of the ingredients to a blender, and go from mix to liquify in steps. Let it blend on liquify (or the highest setting) for 30 seconds. The trick to this smoothie is REALLY blending it. Taste and add more almond milk if you like a thinner consistency.
Information
Category

Drinks, Smoothies

Cuisine

North American

Yield

2 12-ounce smoothies