Starbucks Cold Brew at Home
The More Affordable Way to Drink Starbucks Cold Brew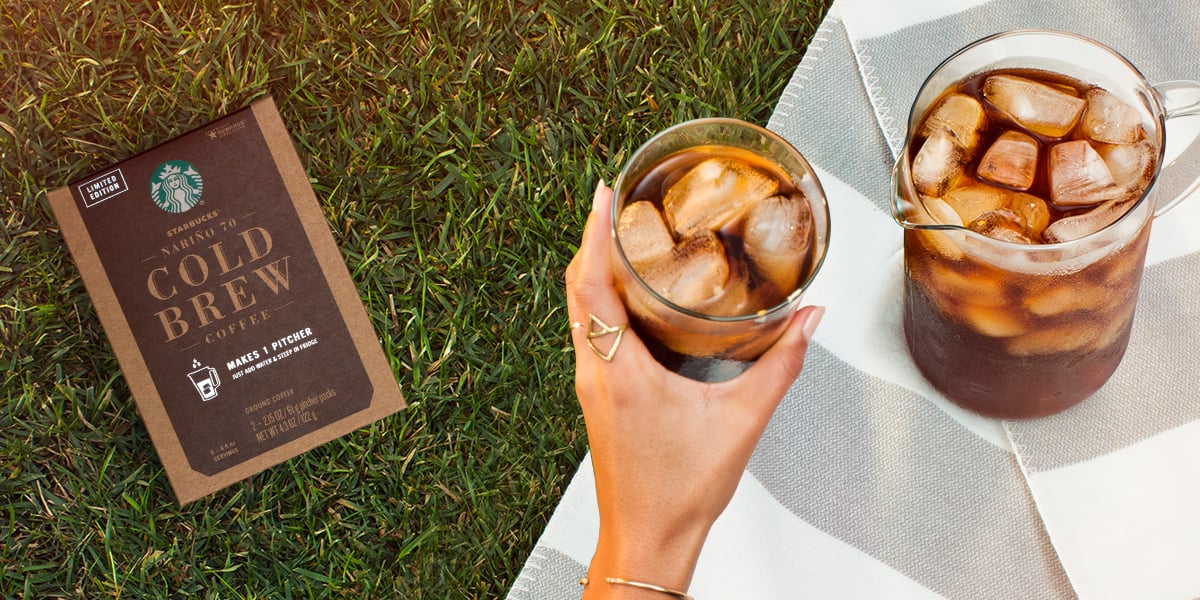 The approaching heat of Summer means iced coffee — yay — and there's even more cause to celebrate. Starbucks just announced three new iced coffee products you can buy from grocery stores, so you can fuel your Starbucks addiction for a fraction of the price.
The first is Starbucks Cold Brew Pitcher Packs ($10 for two pitchers), which make homemade cold brew a really easy process (if you can hold your horses for 24 hours). The best part is, the cold brew lasts for up to seven days in your fridge. For coffee fanatics, the medium-roast blend does contain Colombia Nariño beans, so it slightly mimics the cold brew served in stores.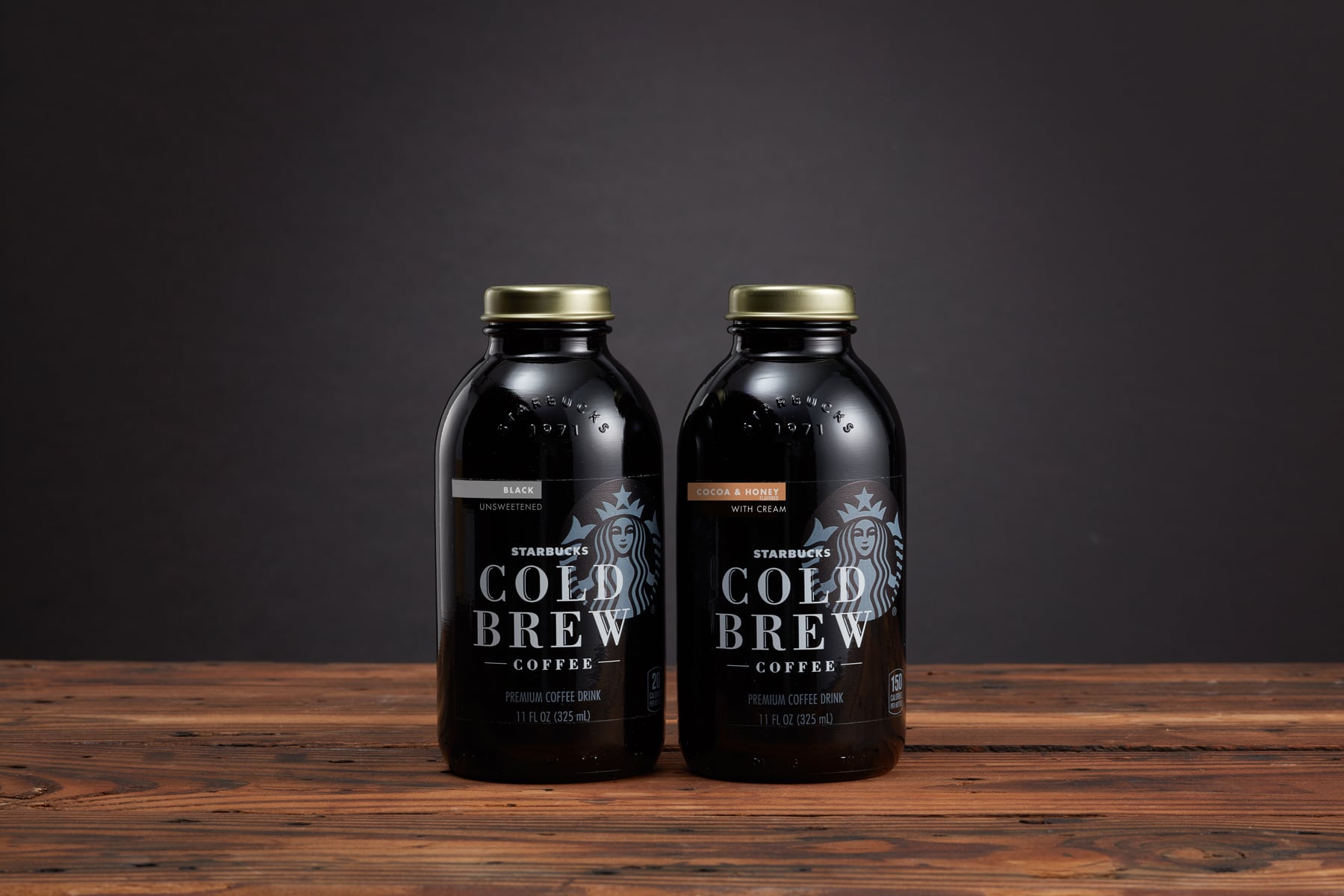 If making your own seems like too much trouble, there's always the bottled cold brew. This year, it's donning new packaging and there's a new flavor: Cocoa & Honey With Cream. While the Unsweetened cold brew is available nationwide and in Starbucks stores, the new Cocoa & Honey flavor can be found in grocery stores in the West Coast, Mountain, Northeast, Southeast, and Great Lakes regions.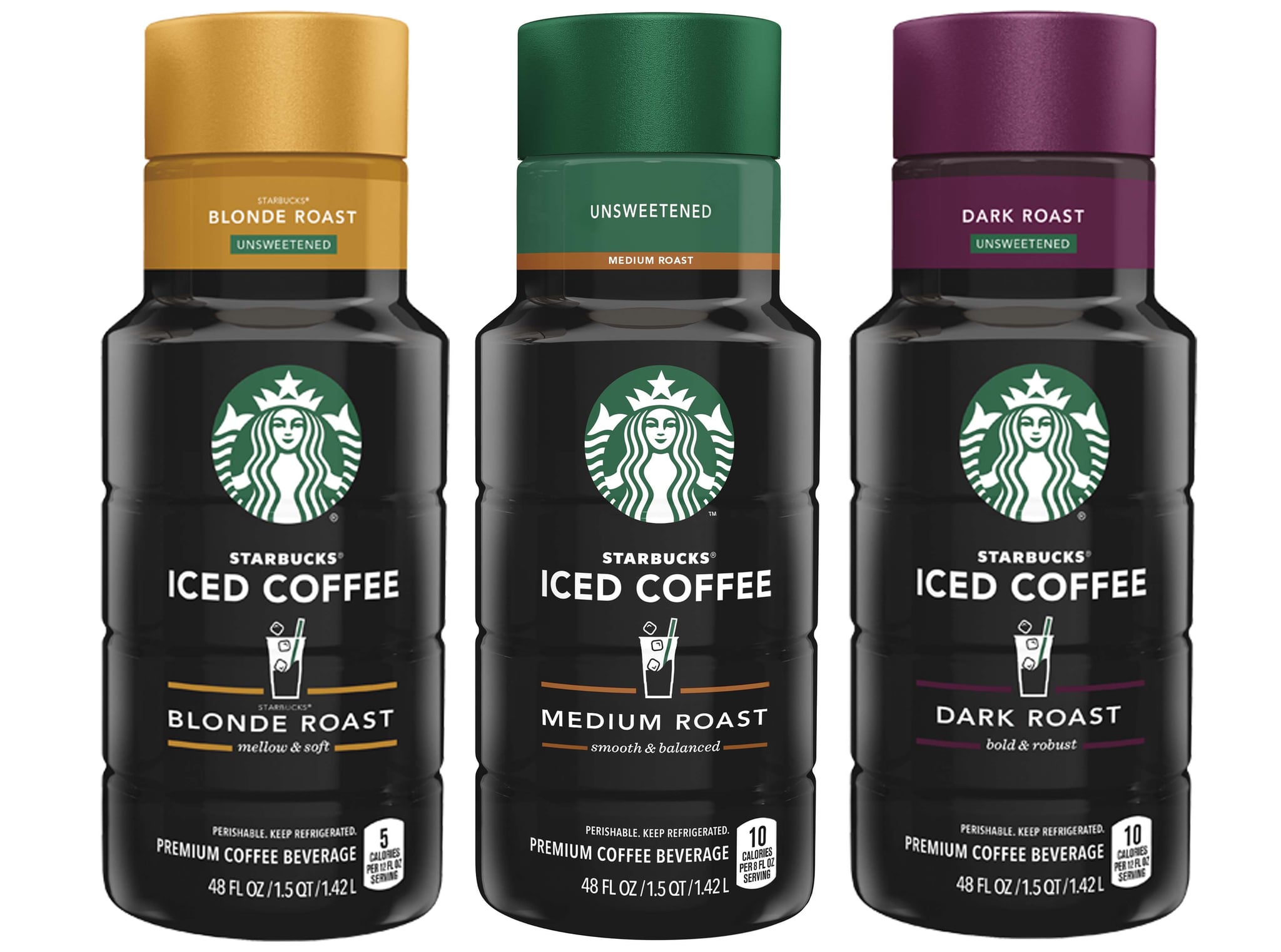 Lastly, some people prefer the acidic punch of an iced coffee. For those folks, there's the new line of unsweetened Iced Coffees in Blonde, Medium, and Dark roasts.
Now, you can always drink cold brew or iced coffee chilled and without ice, or consider freezing some coffee ice cubes to drop in your cup, like some Starbucks stores are testing.