Are Starbucks Evolution Juice Smoothies Good?
Are Starbucks's $6 Evolution Juice Smoothies Worth It?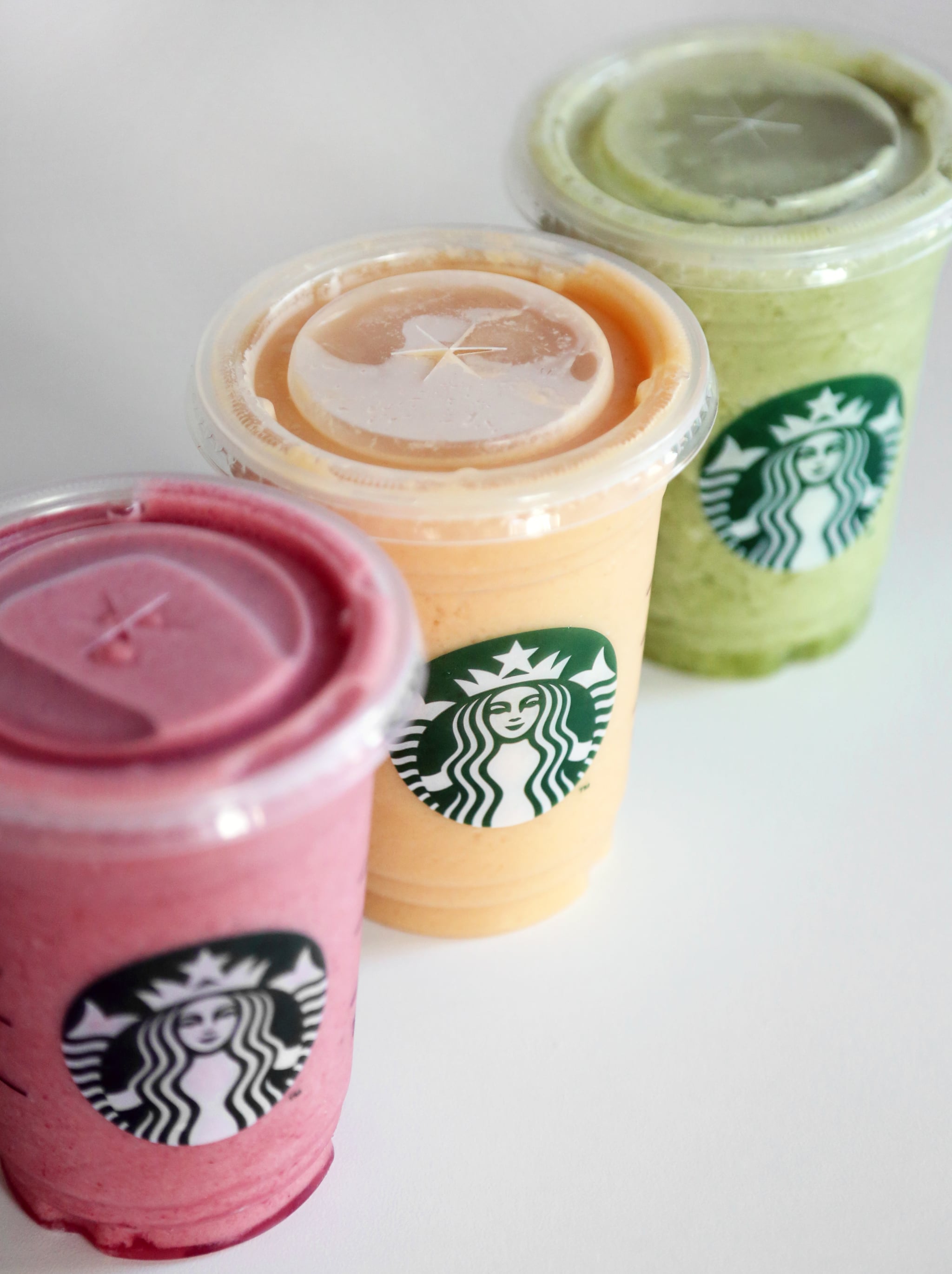 Newest to the Starbucks breakfast menu is a line of Evolution Juice smoothies ($6) made from juice, Dannon Greek yogurt, ice, and a few dashes of nutmeg (with the option to add fresh kale, banana, and/or whey protein powder for 50 cents). We tried all three flavors: strawberry, Sweet Greens, and mango-carrot to determine which flavors are worth ordering and which ones you should skip.
Strawberry
Perfectly sweet, tart, and creamy, the strawberry flavor is the best of the bunch. We can't wait to try it with banana and protein swirled in for a more filling drink.
Mango-Carrot
Sour, tangy from the yogurt, and perfectly icy, this was refreshing. While some tasters quickly gave this beverage four stars, others offered less enthusiastic reviews, claiming the drink is too sweet.
Sweet Greens
We added protein powder to the Sweet Greens, which made the beverage a little chalky. We also weren't too crazy about the intense celery-like flavor and slightly gritty texture. However, some really enjoyed the earthy flavor and boost of nutrition.
Image Source: POPSUGAR Photography / Anna Monette Roberts