Starbucks Franken Frappuccino
Starbucks's New Franken Frappuccino Is Scarily Delicious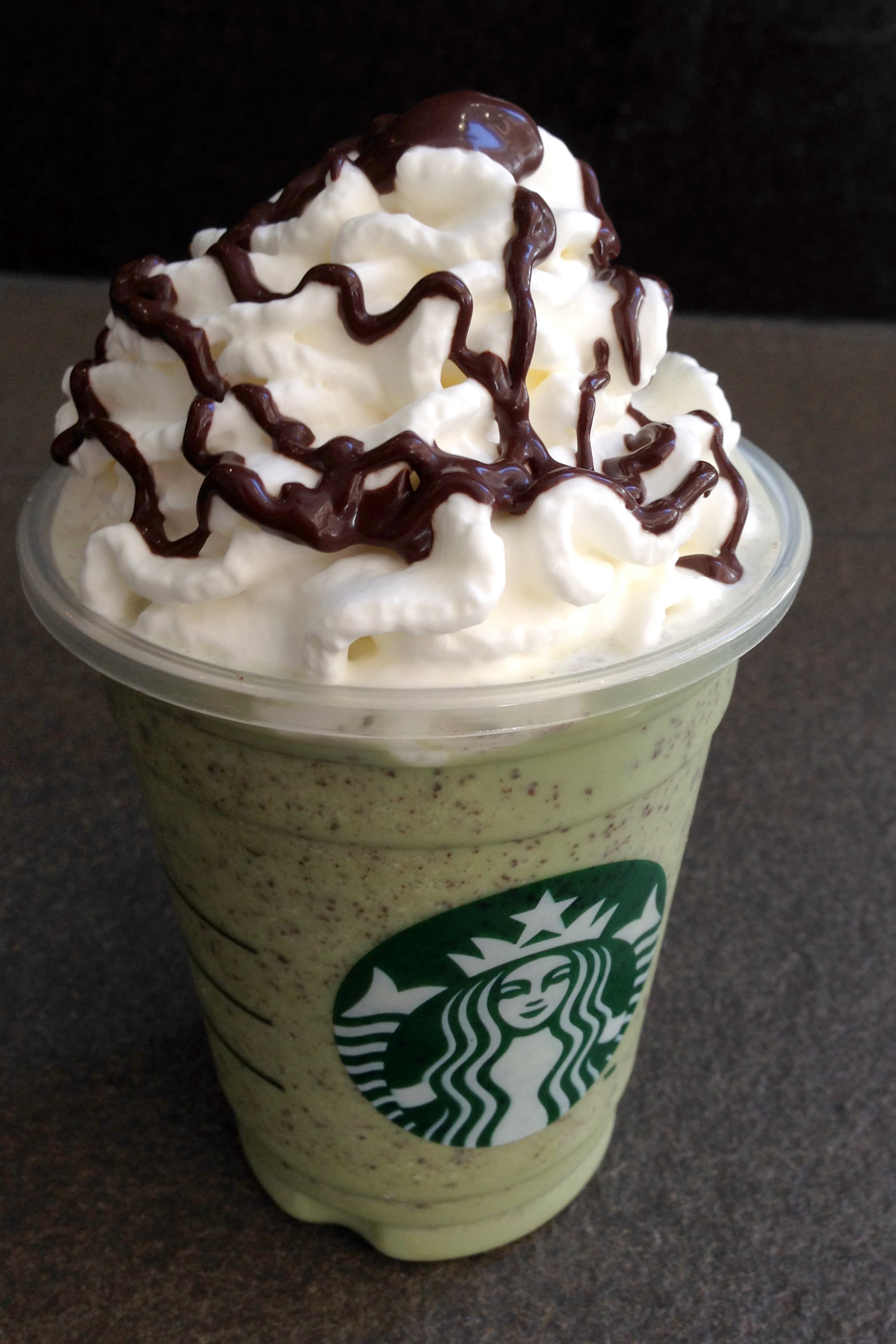 Photo: Anna Monette Roberts
Starbucks released a new Fall Frapp worthy of trying this week, and it's called the Franken Frappuccino ($4.45 for a Tall). Don't let the green and black colors dissuade you! The drink consists of matcha green tea, peppermint and white chocolate syrups, crunchy chocolate chips, and a dark chocolate drizzle, which all together taste essentially like an icy mint chocolate chip shake. In other words, this drink is surprisingly and scarily good.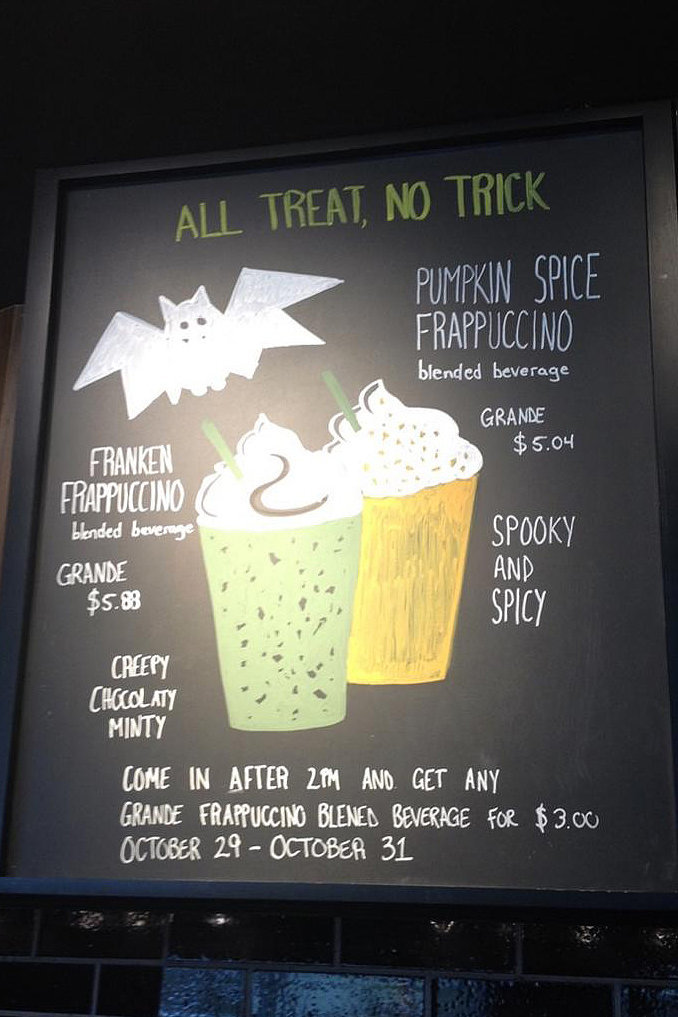 Source: Twitter user karenwitte2014
Here's the even sweeter deal: between Oct. 29 and Oct. 31, all Grande Frappuccinos are only $3 after 2 p.m., giving us all the more reason to slurp up the sugary slush. If you'd like to re-create this Frapp after Halloween, order a green tea Frappuccino with white mocha and peppermint syrups, Frapp chips, and a mocha drizzle.