Starbucks Holiday Cups 2016
The Truth About Starbucks's New Green Cups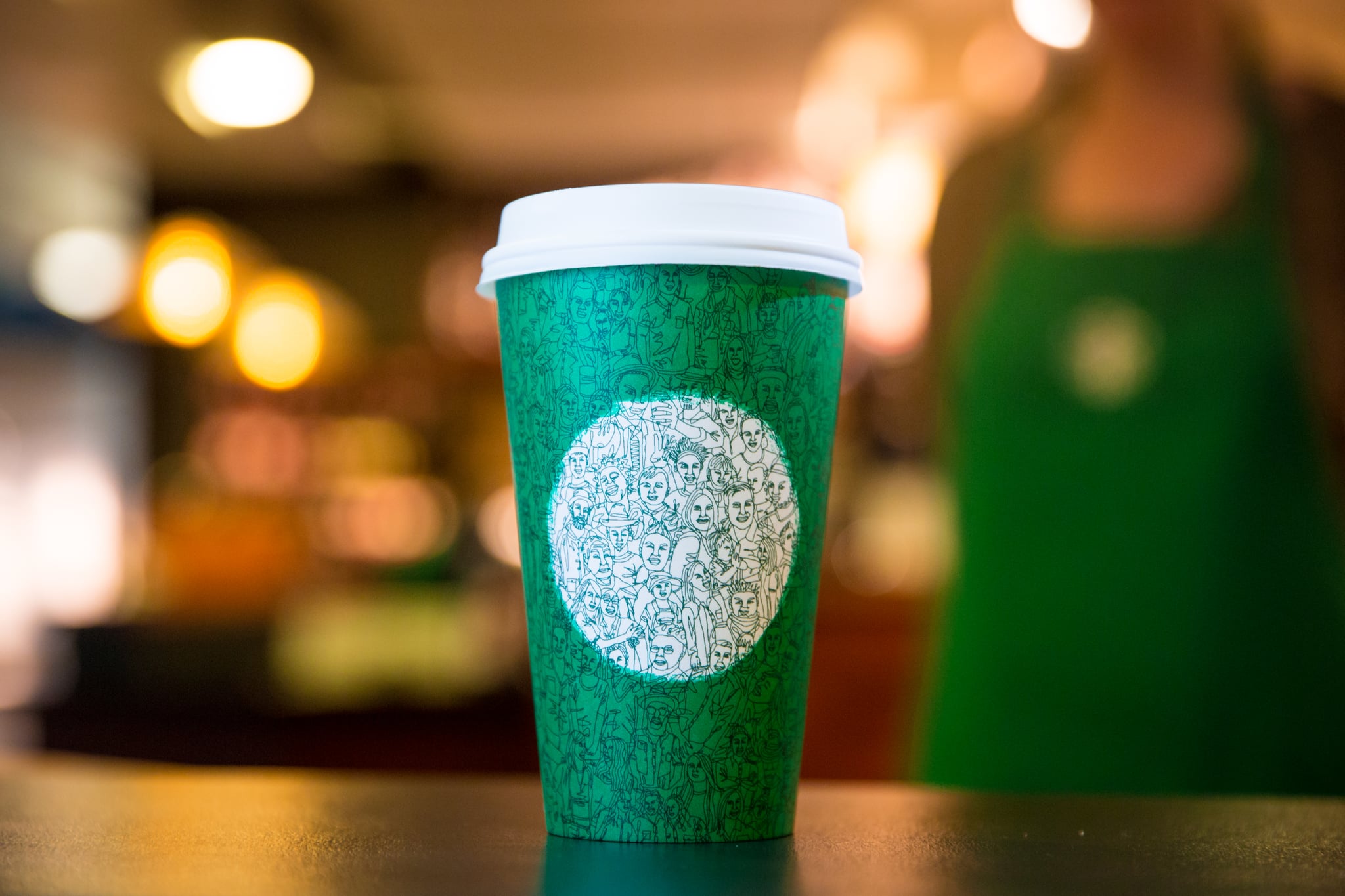 Editor's Note: An earlier version of this story reported that Starbucks is replacing its holiday red cups with these green cups. This is a corrected version of the story, and we've reached out to Starbucks for further information.
As of Nov. 1, Starbucks released a limited-edition green cup. "The green cup and the design represent the connections Starbucks has as a community with its partners (employees) and customers. During a divisive time in our country, Starbucks wanted to create a symbol of unity as a reminder of our shared values, and the need to be good to each other," Howard Schultz, CEO of Starbucks, said in an official press release. The cups appear to have countless drawings of different people, but everything you see was actually created with one continuous line. "A mosaic of more than a hundred people drawn in one continuous stroke is featured on a green Starbucks cup," and the artwork was created by artist Shogo Ota, the press release noted.
Though this release corresponds with the arrival of Starbucks's holiday beverage line and holiday gifts, the green cup is not the official holiday cup, as reported by Business Insider. Starbucks locations across America have received boxes that say "no peeking until Nov. 10." However, Reddit user DasUberSquid posted an image of what appears to be Starbucks's 2016 red cups, decorated with a festive red and white design.
Starbucks's iconic cups have showcased a new design each year since 1997. While last year brought controversy over Starbucks's red cups — some felt the minimalist design was too secular — perhaps this year's design might change any haters' minds.