Starbucks Mermaid Frappuccino
OMG, Starbucks Really Has a Mermaid Frappuccino — but There's a Catch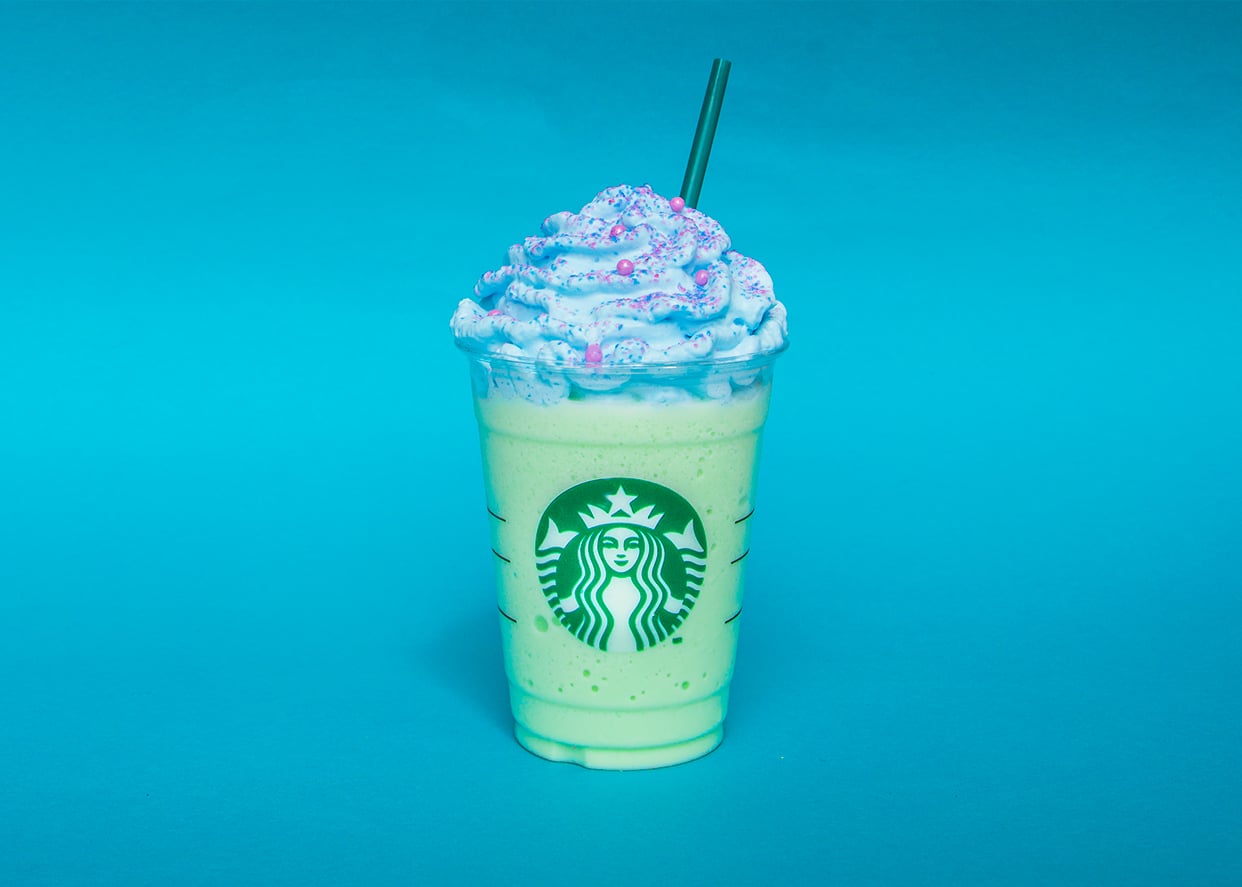 Mermaids are here to stay, y'all. Starting Aug. 24 for a limited time only, Starbucks will have a Mermaid Frappuccino to fulfill all your Little Mermaid fantasies — but only if you're in Mexico. All of Starbucks's locations in Mexico will begin carrying this colorful sweet treat in stores, and I'm sincerely wishing New York was much closer to Mexico than it really is.
The new drink is a green melon crème Frappuccino topped with blue vanilla whipped cream, blue and pink sugar crystals, and iridescent violet pearls. How freakin' cool does that sound? And while mermaids have been having a moment, yes, Starbucks actually used its siren from its logo as the inspiration.
Although we fully support secret menu items and hacks, unfortunately, this one won't be able to be 100 percent re-created in the US as US stores don't carry the same ingredients as stores in Mexico. But fear not! There is a secret menu Mermaid Frappuccino recipe floating around that will get you into the spirit of the siren.