Starbucks New Pumpkin Spice Latte Recipe Will Taste the Same
Starbucks Is Changing Its PSL Recipe, and Everyone Is Freaking Out About It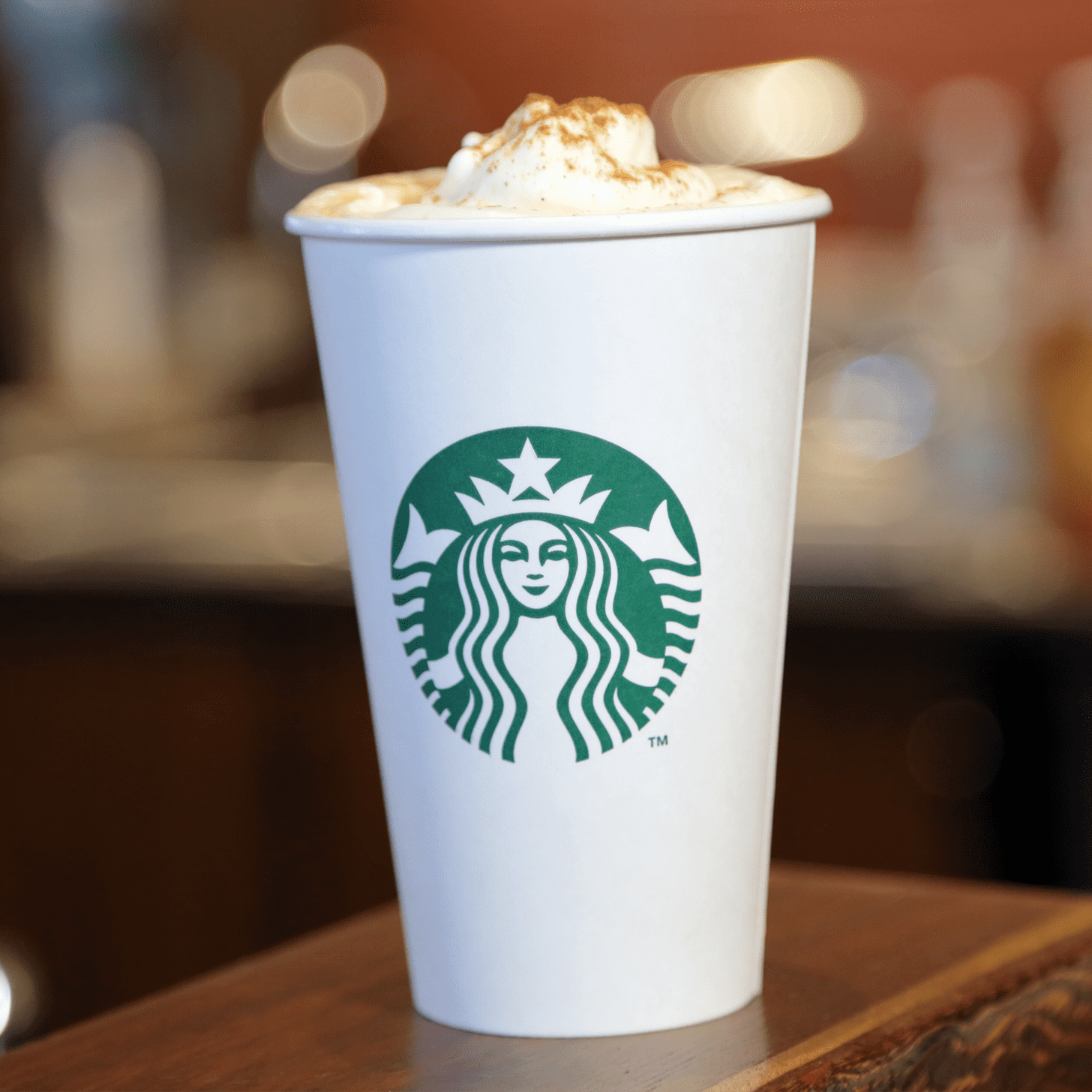 Starbucks has decided to change its Pumpkin Spice Latte recipe to include real pumpkin after "hearing from customers and partners about ingredients." The move comes after Food Babe's scary breakdown of Starbucks's PSL ingredients last year and follows big chains like McDonald's coming clean about its ingredients. The Pumpkin Spice Latte sauce will now include sugar, condensed skim milk, pumpkin puree, two percent or less of fruit and vegetable juice for color, natural flavors, annatto (color), potassium sorbate (preservative), and salt. While some loyal PSL fans are stoked about the new change, many have expressed their discontent on Starbucks's site and on Twitter (even though the new drink has not been released, and Starbucks promises it tastes the same). The comments are too good not to read — Starbucks has essentially "ruined Fall" for several of its customers.
As a vegan I am crushed I can't have this. I was so hopeful when I read the announcement that you'd reformulated it. When I still drank dairy this was my favorite drink. I will love you forever when you make a vegan Pumpkin Spice flavoring.  
— JenSwift
Why did you guys cave?  There was nothing wrong with the original PSL that I, and many, many others have been enjoying for several years now.  

Food Babe, et al., and her army of sycophantic myrmidons are a vocal lot to be sure, but the majority of their arguments have zero basis in scientific fact and everything to do with emotional responses to "scary-sounding" chemicals that anyone with a basic high school education should be able to understand are far from harmful.

Much like the backlash against New Coke, I'm somewhat hoping the same thing happens here.  It's a horrible idea to take something that already has such success and just arbitrarily change it.  I guess time will tell.
— troyboy76
What the actual F@#k are you thinking.  The drink had been, and should remain a pumpkin SPICE latte.  As in "the spices that make it taste like a pumpkin pie. It's the spices that made the drink, not the friggin pumpkin.

What's next, SB, a summer drink with zucchini? I know, how about an acorn squash chai.

First, you take away my Dark Cherry syrup so no more Dark Cherry Mochas, now you want to put actual pumpkin in my Latte.  PUMPKIN?!?!?!?!?  

I'm done with you spineless weaklings who think that a few entitled idiots who follow that moron FoodBabe represent your real customer base.  I'm done.  It's back to brewing my own.

ps - coffee is classed as a carcinogen in the same class as caramel coloring, so if you think that moron's sheeple are done with f$%king around with your recipes, you're in for a wake up call until you remove the espresso from your drinks, too.
— scotsch
@TheRealPSL *worries that this will change the flavor* *remembers how the coconut has been ruined* *cries*

— 👨‍❤️‍💋‍👨👬🫂 Cat Dean (@Pathryn34) August 17, 2015
@TheRealPSL @Starbucks Disappointed you gave into hysteria from a faux nutritionist. Genuinely hope that's not the reasoning behind this.

— PresrveProtectDefend (@patchfire) August 17, 2015
@TheRealPSL Why? You're name is pumpkin SPICE, not pumpkin.

— Jana Warnell (@mom2busyboys) August 17, 2015
@TheRealPSL @Starbucks what? If it tastes bad, you ruined fall.

maybe that's too drastic
^.^

— eU Bear (@BearUNLV) August 17, 2015
@TheRealPSL I'm super upset that this drink hasn't been made vegan. I was so hopeful when I saw this. @Starbucks I am so disappointed.

— marissa (@rissatho) August 18, 2015
@TheRealPSL @Starbucks Really don't understand why you needed to change a thing. Pumpkin spice doesn't have pumpkin #quitcateringtofear

— Tara Anne (@optic_chiasm) August 17, 2015
@TheRealPSL @StarbucksCanada better taste the same or a white girl war is about to happen

— Rylee Cleaver (@Rylee_erinn) August 17, 2015
@TheRealPSL @StarbucksCanada brutal!!! What a ridiculous thing to do. Thanks for ruining my favourite drink - just lost a customer

— Emma P. (@TiredOfYYCCold) August 17, 2015
@Pathryn34 You won't notice a difference, but the leaves will sound crunchier and the breeze may be crisp-er.

— Pumpkin Spice Latte (@TheRealPSL) August 17, 2015
Image Source: POPSUGAR Photography