Starbucks Nitro Cold Brew Review
The Starbucks Drink That Has So Much Caffeine They Won't Give You a Venti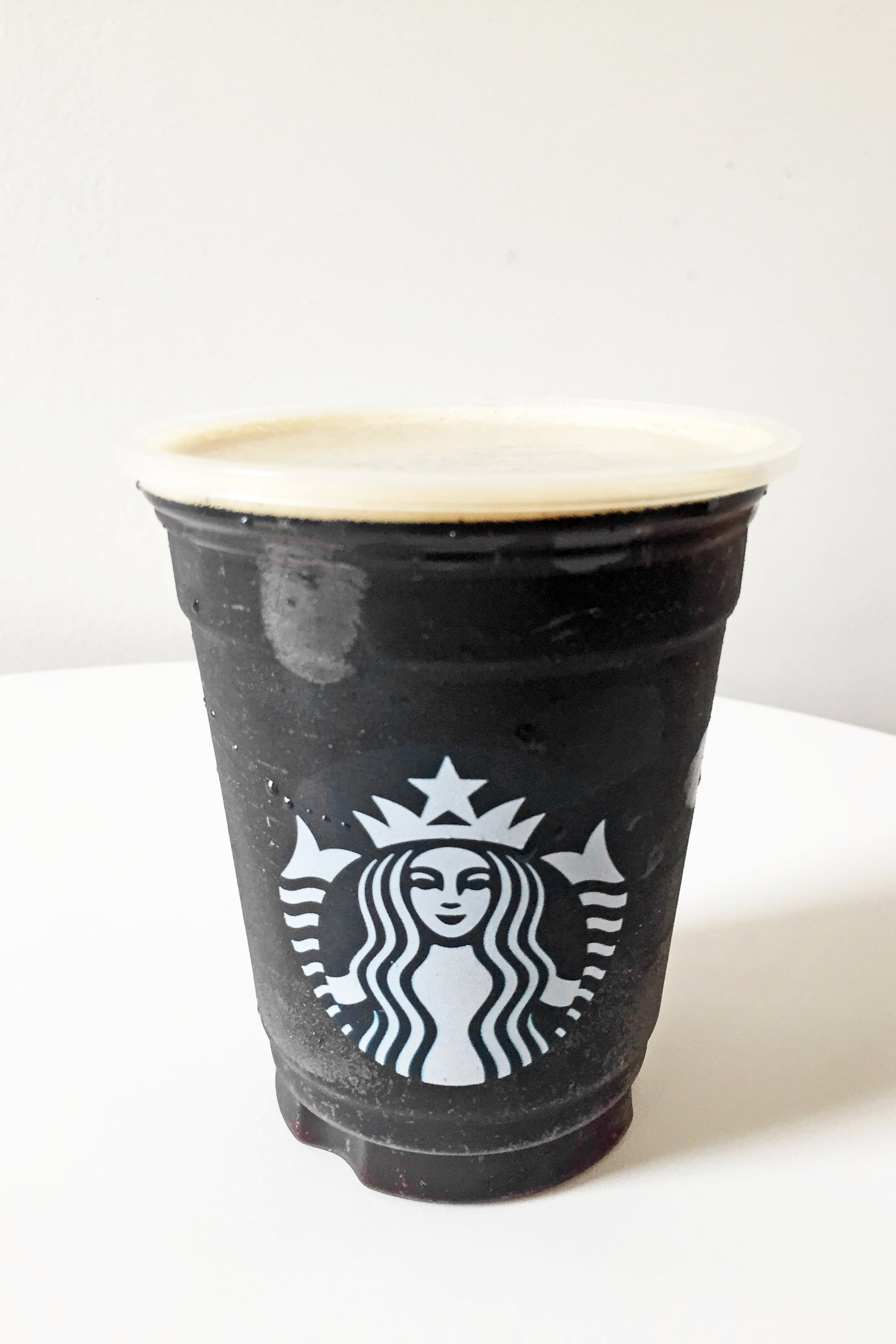 Starbucks is making more changes than ever to appeal to an audience that values artisanal coffee, and it's working. Keeping up with the coffee trends in major cities, Starbucks has introduced a Nitro Cold Brew ($4/Tall) that rivals local competitors' versions. I got an early taste of the drink in San Francisco, the third city to roll out the nitrogen-infused cold brew coffee, and tasted it alongside Starbucks's regular iced coffee and cold brew, now called Nariño 70 Cold Brew. I'm an avid iced-coffee drinker, and after trying the Nitro Cold Brew, I don't think I'll go back to the regular kind. Here's why.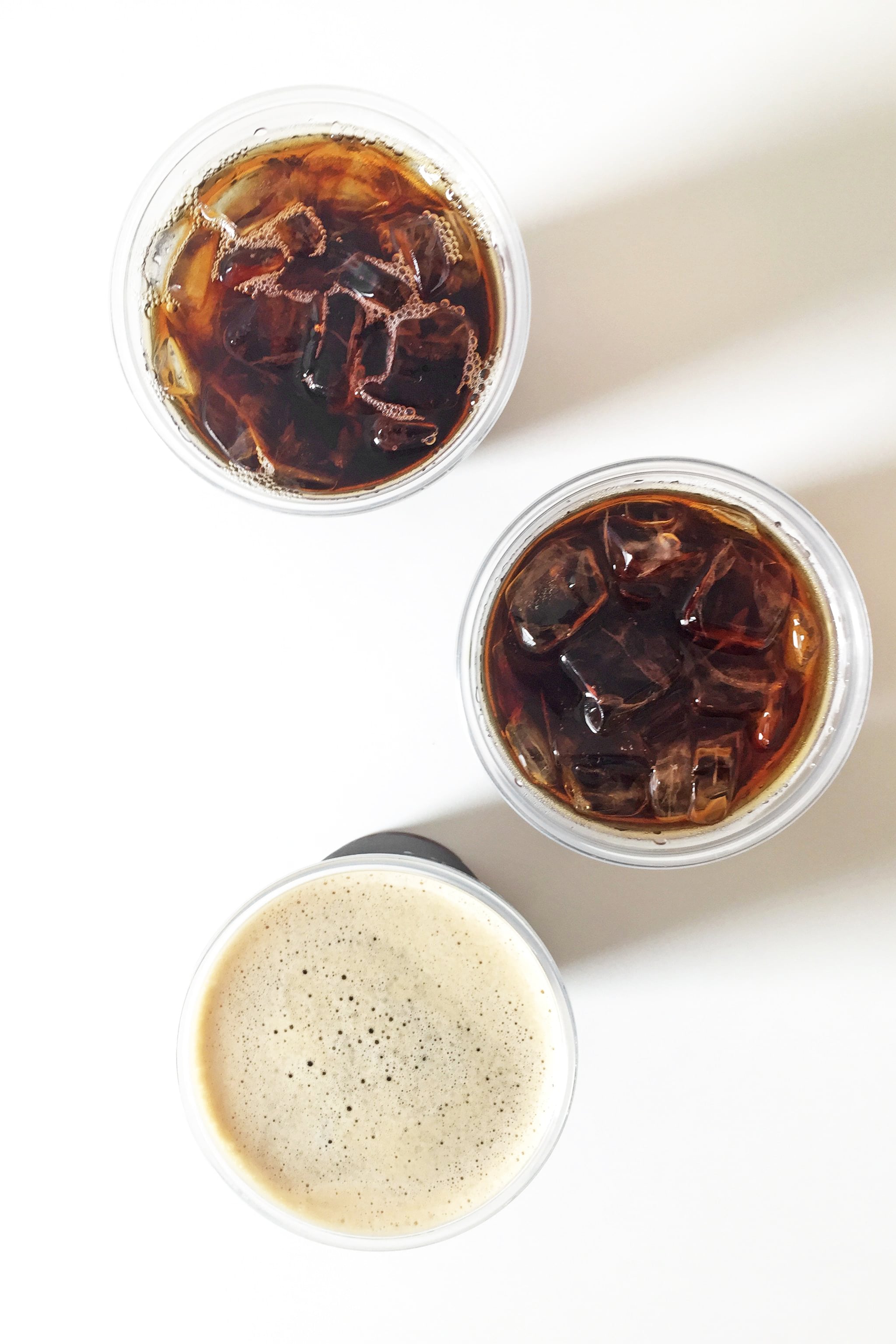 The Major Difference
What sets a Nitro Cold Brew coffee apart from regular iced coffee ($3/Tall) and cold brew coffee ($3/Tall)? As you can see, the nitrogen creates a layer of frothy, creamy foam on top. You could almost mistake this drink for a stout, especially since the coffee even comes out of a tap. Unlike the iced coffee (pictured on top with the bubbles) and cold brew (pictured on the right with no bubbles), the Nitro Cold Brew is served without ice. It comes out of the tap cold enough that it doesn't need it. The best part is the drink doesn't get diluted from melted ice cubes, and therefore, the flavor remains the same the whole time you drink it.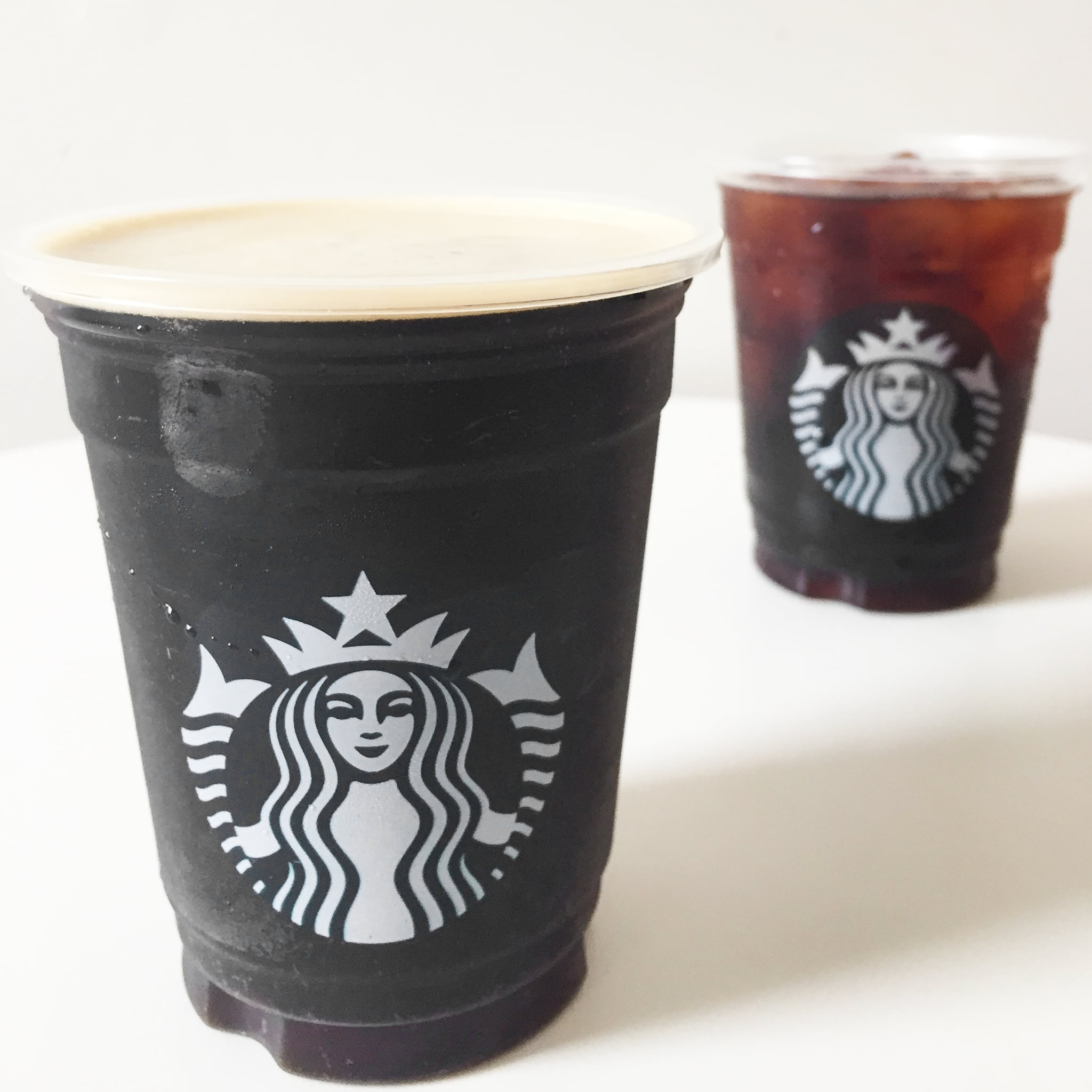 The Flavor
The major distinction I noticed after tasting Starbucks's iced coffees is the decrease in acidity from drink to drink. Since iced coffee is just hot coffee that has been iced, it's a lot more acidic than cold brew, made by steeping coffee grounds in cold water for 20 hours. The taste improves even more when nitrogen is added to the mix, because it creates a velvety texture and full-bodied sip. It almost feels as if you're drinking a chocolaty, coffee-like beer. The nitrogen also naturally sweetens the coffee just a tad, and as someone who usually adds a pump or two of simple syrup, I don't think this drink needs any sweetener or cream at all.
The Caffeine
The most startling difference among all three cold coffees, however, is the amount of caffeine. The Nitro Cold Brew has SO much caffeine that Starbucks cannot even serve it in a Venti cup, because it would exceed the daily recommended caffeine intake (about 400 milligrams). So, if you're having one of those mornings and need a boost immediately, find the closest nitrogen-infused coffee to you. If you're lucky, it'll be at Starbucks.
Image Source: POPSUGAR Photography / Erin Cullum