Starbucks Reserve Roastery in Chicago
The New 4-Story Coffee-Lover's Paradise Every Starbucks Fan MUST Visit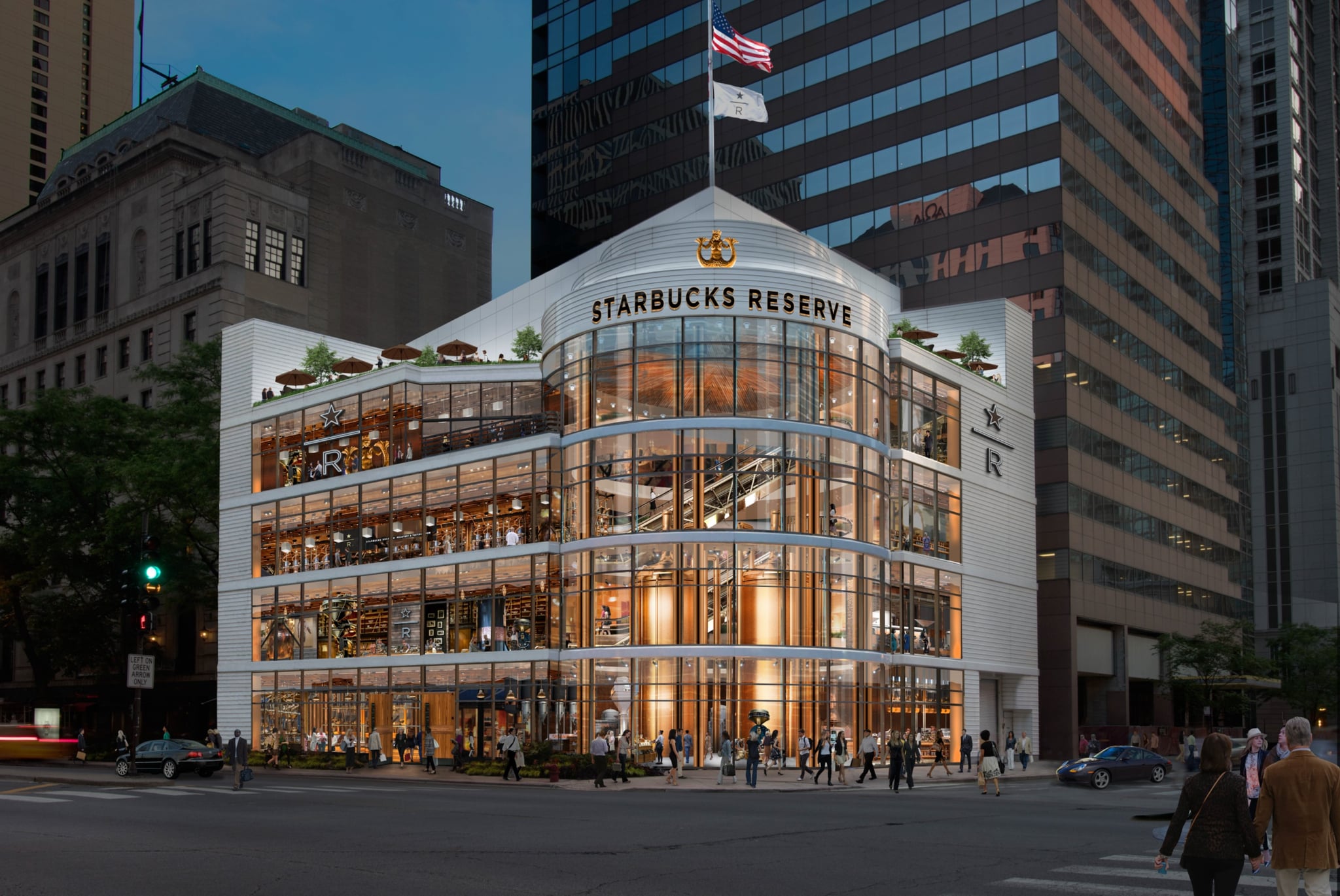 Starbucks is opening a new Starbucks Reserve Roastery location, and it's going to be epic! The four-story coffee shop will open in Chicago in 2019, and it's going to be the ultimate pit stop for serious Starbucks fans only. In case you haven't experienced the Starbucks Reserve Roastery before, just know that it's essentially a coffee-lover's Disneyland, and it serves specialty craft coffees that you won't find at your average Starbucks.
The new Reserve location in Chicago, which will be in a retail space on North Michigan Avenue, will be the third one in the US, following the original Roastery in Seattle, which opened in 2014, and the upcoming Roastery in New York City, which is on track to open in 2018.
Visitors who make their way to the Chicago Reserve Roastery can expect a "fully sensorial coffee environment dedicated to roasting, brewing and packaging its rare, small-batch Starbucks Reserve coffees from around the world," according to a statement from Starbucks. "Tailored to the Chicago customer, the interactive four-story, 43,000-square-foot space will also be designed to bring coffee craft to life by offering multiple brewing methods, specialty Reserve beverages and mixology." Essentially, if you take your coffee more seriously than you do just about anything else, this is the ultimate destination.
Starbucks Executive Chairman and former CEO Howard Schultz explained why this location is extraspecial, saying, "Having opened our first Starbucks store in Chicago nearly 30 years ago, our first outside of Seattle, this is a very special city for me. At the time, it was a true test for Starbucks because the Chicago customer is so savvy and discerning about their coffee."
Starbucks might not typically be on your Chicago sightseeing list, but we have a feeling it will be now.