Taco Bell Nacho Fries
This Is Not a Joke: Taco Bell Is Introducing Nacho Fries For Just $1!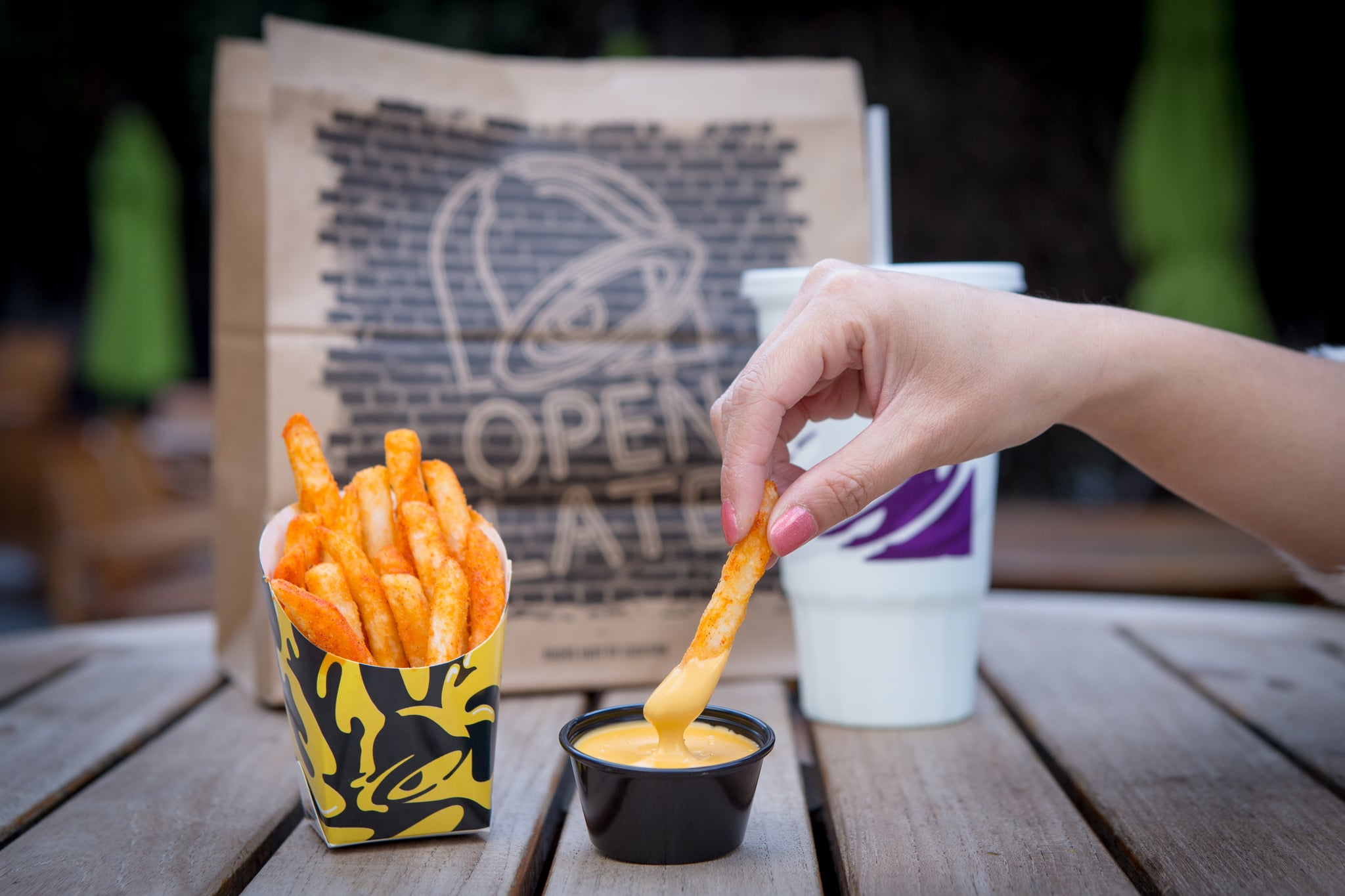 Fries and nacho cheese go together like, well, most things and nacho cheese, and Taco Bell is finally adding a menu item that combines the two. That's right, people: Taco Bell is introducing Nacho Fries! The fast-food restaurant's new Nacho Fries will debut nationwide on Jan. 25, and to make matters even more exciting, they'll only cost you $1. This sure-to-be-addictive new side features french fries "with bold Mexican seasoning" served with "a dippable side of warm nacho cheese," according to Taco Bell. The fries will also be served Supreme for $2.49 or Bell Grande for $3.49, topped with add-ons including beef, pico de gallo, nacho cheese, and sour cream. No offense, tortilla chips, but these fries might have you beat.
Taco Bell tested Nacho Fries at the beginning of last year in Irvine, CA, and left the rest of the country drooling over the possibility of trying them. Now, Taco Bell aficionados across the nation can add these to their orders for a limited time. This might be the best news you'll hear all day!
Image Source: Taco Bell