Tyler Florence Fun Facts
12 Things You Don't Know About Chef Tyler Florence
As POPSUGAR editors, we independently select and write about stuff we love and think you'll like too. If you buy a product we have recommended, we may receive affiliate commission, which in turn supports our work.
There's a whole lot to love about Tyler Florence other than his foolproof recipes. He's not just a chef, restaurant owner, and active Instagrammer. He's a beekeeper, winemaker, and more! These fun facts about Tyler will help you discover the Food Network star in a whole new light.
@ENZOOrganic and I "crushed" a #TFTestKitchen Olive Oil tasting at @WilliamsSonoma Columbus Circle. Thank you NYC!! pic.twitter.com/ho0xYKDO8N

— Tyler Florence (@TylerFlorence) April 20, 2016
He makes olive oil.
One of his most popular recipes on Food Network is chicken enchiladas. Over 800 people have given it a perfect five-star rating.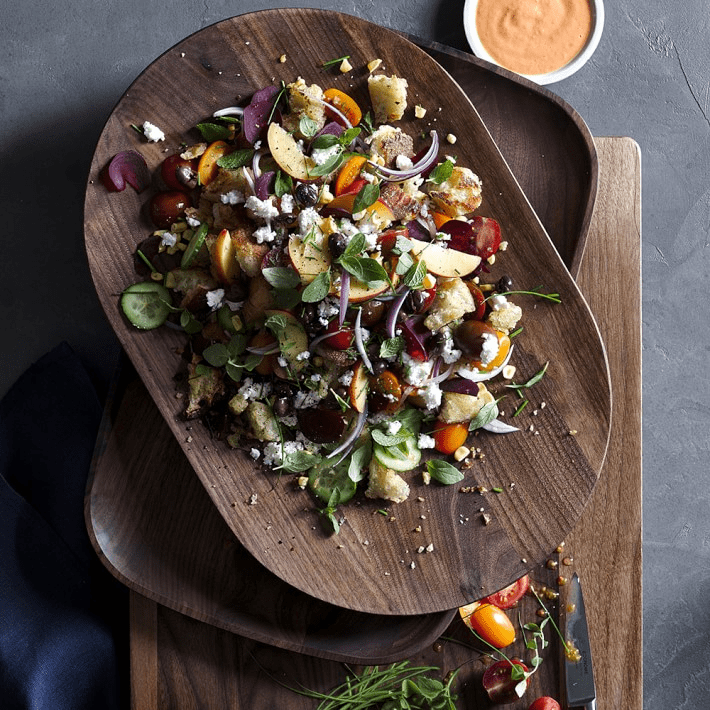 He invented a dual-sided cutting board for Williams-Sonoma that doubles as a salad bowl on one side.
Beautiful day in SF for a motorcycle ride and lunch break w/ @nakedjuice 's new #ColdPressed juice.#MyRoutine #Spon pic.twitter.com/KvCtW54B9a

— Tyler Florence (@TylerFlorence) March 11, 2016
He rides a motorcycle.
The chef revealed to GFF Mag that he's actually gluten-intolerant, so he and his family eat completely gluten-free.
He's in the Guinness Book of World Records for "longest grilling cookout," which lasted 34 hours and 35 minutes.
Exactly what I had in mind when I made this. https://t.co/YyKOs22JMv pic.twitter.com/qCuvDGs988

— Tyler Florence (@TylerFlorence) November 6, 2015
He's chummy with Gwyneth Paltrow and also is a big fan of her latest cookbook, It's All Easy.
The Tyler Florence Test Kitchen has what may be the largest butcher block table in the world, weighing 1,400 pounds!
He and his family own a farm, appropriately called Florence Family Farms, in Corte Madera, CA, which is north of San Francisco.
Living in the Bay Area (aka the tech capital of the world), Tyler is all about technology and gadgets, including the Apple Watch.
Tyler owns a restaurant in downtown San Francisco called Wayfare Tavern that serves his famous fried chicken. Add a visit to your bucket list if you know what's good for you.