Universal Pan Lid
Rescue Me! I Don't Have a Lid For My Pan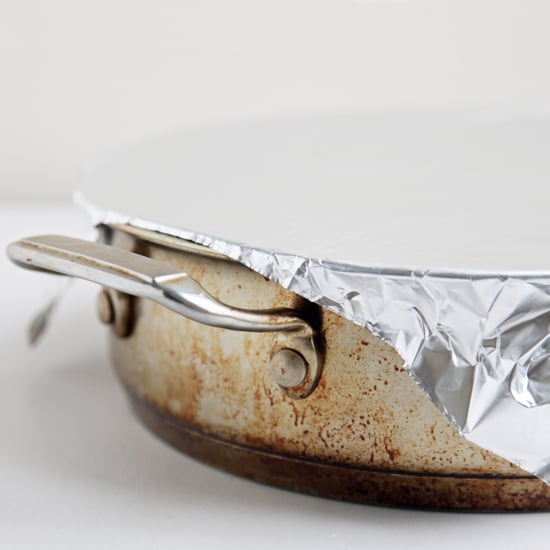 What is it with pan and pot lids? Despite having a well-stocked and seemingly well-organized kitchen, time and time again I find myself searching high and low to find the matching topper for the pans in my cupboard. Even worse, many (I'm looking at you, sauté pans) don't come with a lid in the first place. So what's a cook to do?
When a lid can't be found, here are two useful options:
Use a cookie sheet: Flipped so that the lip is facedown, a cookie sheet (provided it isn't warped) makes a tight seal on most pans, though some larger ones might max out the cookie sheet's surface area. Even better, if you flip it right side up when it's time to pop the lid off of the pot or pan, the cookie sheet's lip will keep condensation contained and in check.
Use heavy-duty tinfoil: For larger pans (or if you don't have a clean cookie sheet to spare), heavy-duty tinfoil is a solid and clean-up-free option — well, aside from tossing it in the recycling bin — when crimped tightly around the pan.