What to Do With Leftover Challah
Challah Back! 6 Uses For Day-Old Bread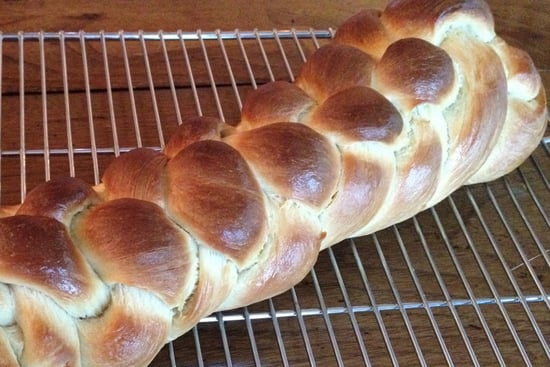 Just like sourdough baguettes or homemade bread, challah goes stale after only one day of making it. Rather than chuck the remaining pieces, turn to one of these recipes that uses day-old challah, so all your hard work making and braiding doesn't go to waste. With so many options for using it up, there's no reason to toss any leftover loaf.
Slice the leftover pieces, wrap them tightly, and freeze the same day your challah is made to prevent it from becoming stale. Then toast the pieces another day to refresh them.
Use the bread to make bread pudding or a strata.
Bake croutons to toss in salads or garnish soups.
Swap out white bread for challah in a basic french toast recipe.
Homemade breadcrumbs couldn't be easier to make; freeze them in a resealable bag and use them at your leisure for meatballs or to bread chicken or fish.
Slice the challah and whip up your favorite grilled cheese or panini.
Image Source: POPSUGAR Photography / Anna Monette Roberts