What's Graham Elliot Like in Person?
The Funniest One-Liners From Chef Graham Elliot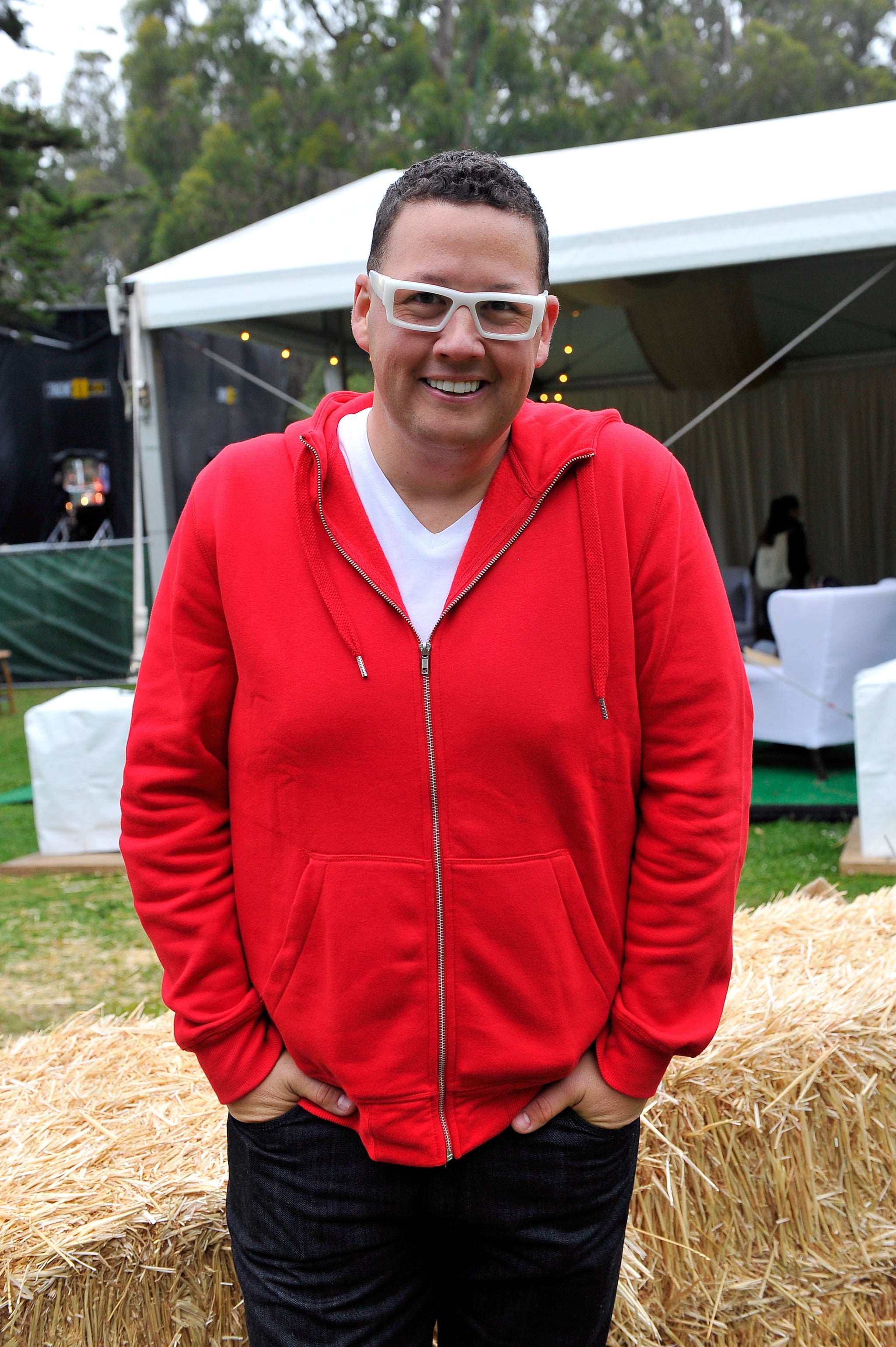 I'm not sure what's more shocking: seeing Graham Elliot's amazing weight transformation in person, or discovering that he's no serious chef critic in real life but rather a total goofball with a dirty mouth, throwing down some serious F-bombs and keeping the crowd in a fit of giggles. During his cooking demo at San Francisco's Chipotle Cultivate Festival, the chef invited the crowd to shout out questions while he cooked. Without further ado, read on for his funniest lines.
On meeting Morrissey when he dined at graham elliot: "Not only does he have incredible hair, but he smells good too."
Regarding his take on cioppino: "I'm probably going to bastardize it and make a tomato soup."
On his decision to cover a pot with a frying pan: "I'm going ghetto-chef style. This is how I do it."
His response to the vegan protesters: "You got that foie gras log in the back? Let's get that going!"
Further mocking of the protesters: "You hurt that cow's titties getting out that butter!"
On whether or not a culinary degree is necessary: "I think I graduated with a 1.6. Not one restaurant has ever asked if I went to culinary school. I would probably lie and say I have a doctorate in butchery."
A guy to look out for on this season of MasterChef: "[We call him] 'Texas Cutter.' You will understand why you don't mess with Texas. You can't mess with it, but you can f*ck with it."
On whether or not the MasterChef judges share a text message group: "Some of us are more tech-savvy than others. Some people are more advanced and others still have BlackBerrys."
Regarding future restaurant ideas: "Sometimes I wish I could open a Mexican restaurant so I could name it 'Sí or No.'"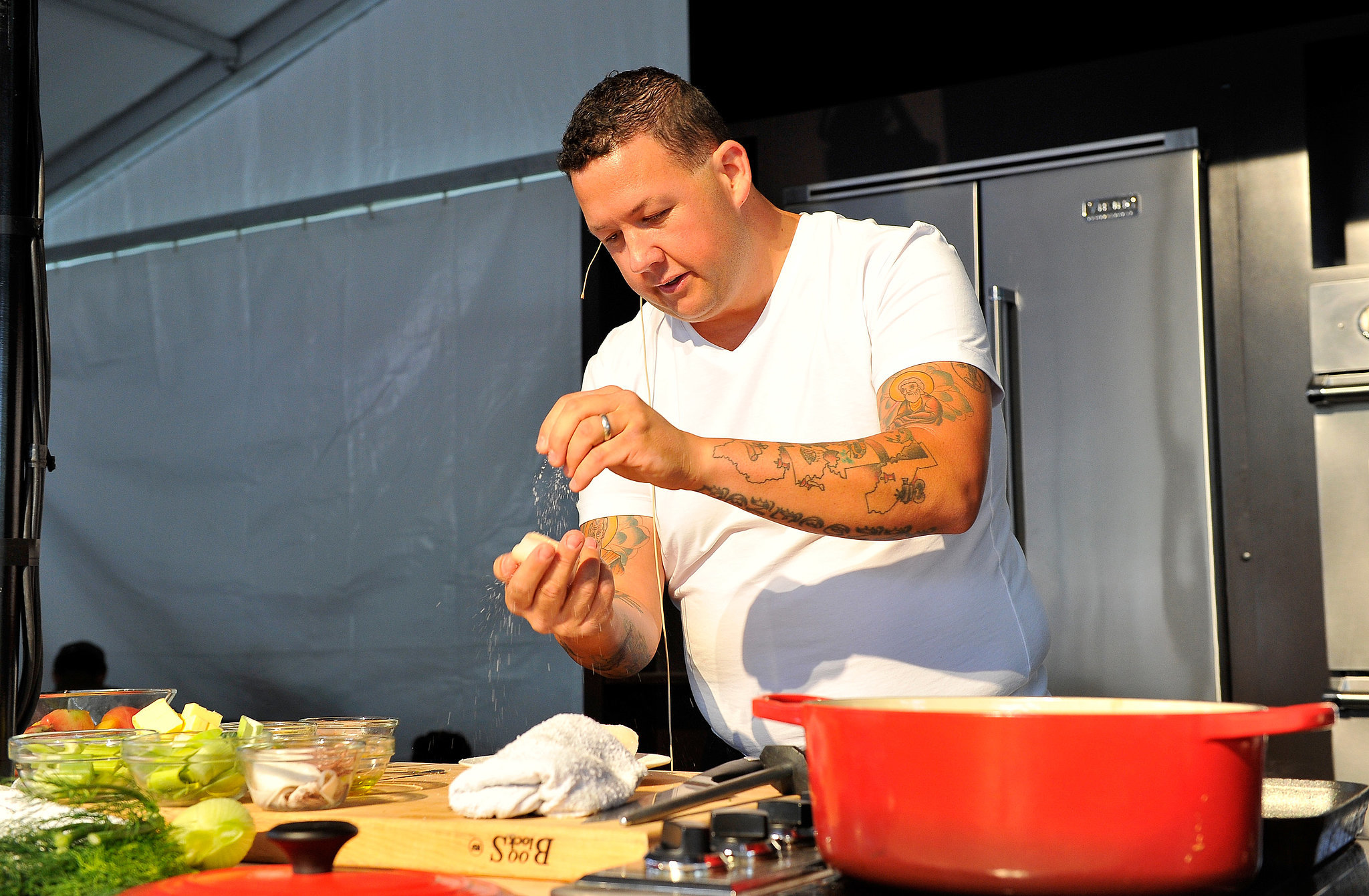 Responding to his burnt halibut: "I f*cked that fish up, but my octopus looks good!"
His worst kitchen injury: "Worst injury? My ego had taken quite a bruising sometimes."
The city with the best food: "This is a PC answer, but everything is equally great except for New England."
The craziest thing he's eaten: "Balut, which is like egg with legs. That's hard-core."
On what durian tastes like: "Durian is like eating an ass, which I know some people are into. They don't even let it on airplanes. Just saying."
Describing his wife's cooking: "My awesome wife is an amazing cook. She's going through the organic health phase. She made a gelatin-free jello. My poor kids. Pinterest is screwing them! But I love you!"
Fun kitchen fact: "We call the microwave 'chef Mike' in the restaurant."
His plating method: "When plating, you want to look like you stumbled upon it in the woods. Sadly this is not in a bread bowl like in the wharf. You know, bread bowls make good hats."
A chef that inspires him: "Thomas Keller. It's like Saint Keller when he walks in the room. Everyone gets down on their knees and does the sign of the cross."